Phileas Fogg may have taken only eighty days to circumnavigate the globe, but I am going to do it in a more leisurely three hundred sixty-five days and never leave the comfort of my kitchen.  I have resolved to embrace the cuisine of an interesting, if not exotic, culture each month.  So if you have the itch to travel but don't have sufficient time or coin of the realm, or if you live in an area where the most exotic available food is from Taco Bell, then settle down in front of your computer and join me in my culinary travels.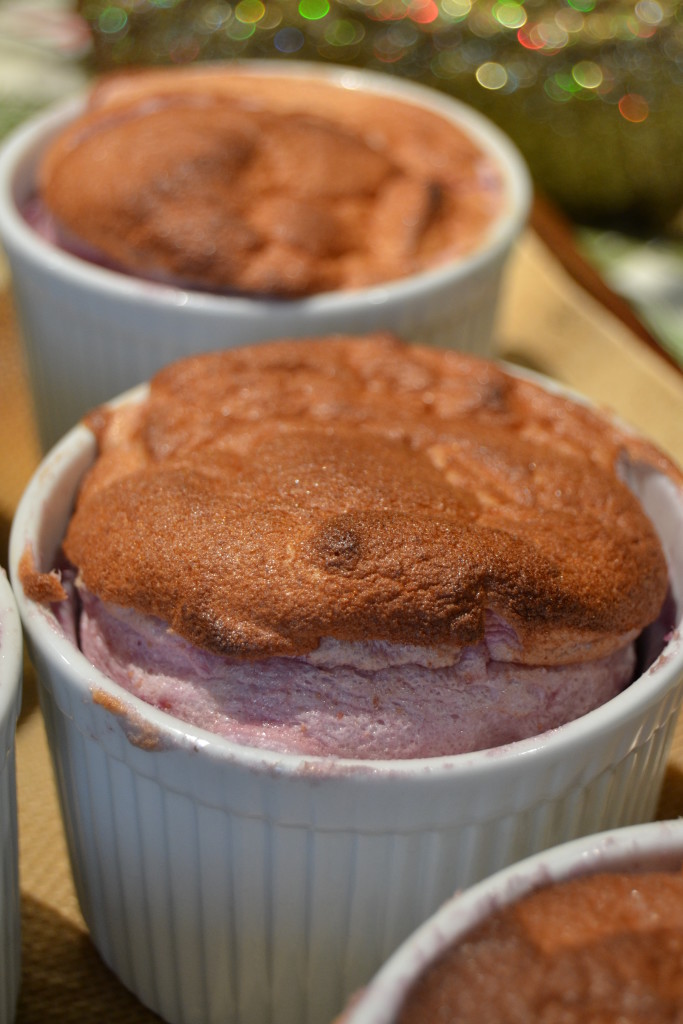 First stop:  The Kingdom of Morocco.  Morocco is situated at the northern tip of Africa and shares with Spain and France the distinction of being the only countries to have both Atlantic and Mediterranean coastlines.  The culture of Morocco is heavily influenced by its historic invaders — including the Carthaginians, Romans, Vandals, French, Spanish, and Arabs—as well as the presence of the Berbers, Morocco's indigenous people who make up half of the country's population. The names of its major cities form a cinematic who's who from those great old black and white movies of the 30's and 40's: Marrakesh, Tangier and, of course, Casablanca, its largest city.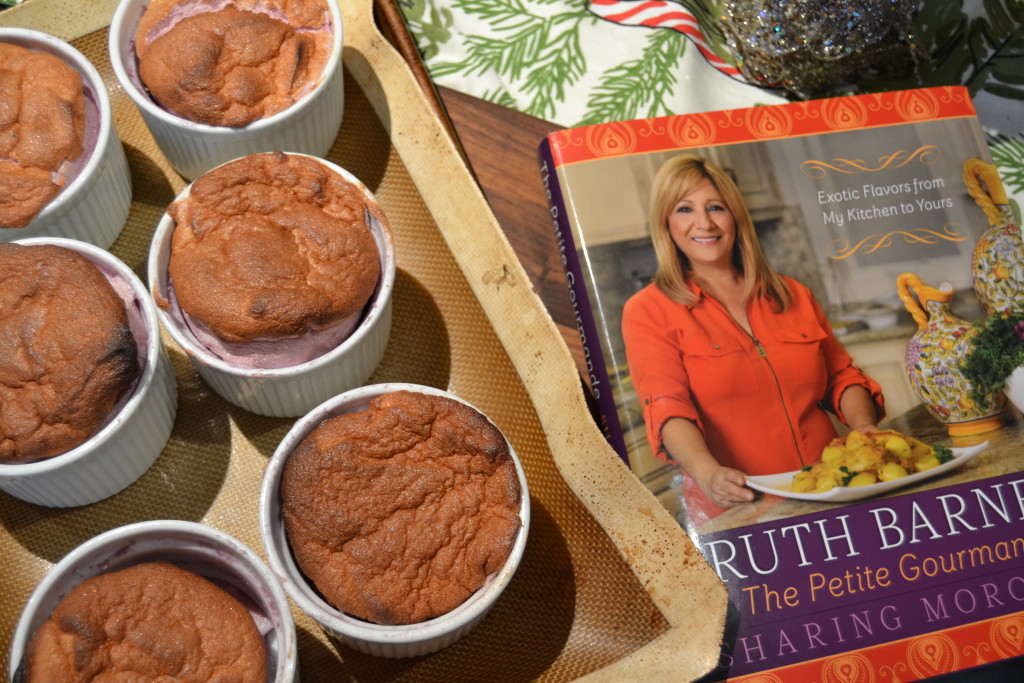 Food is an important part of the Moroccan culture and its cuisine is full of unusual flavors and spices. Living in the Coachella Valley, we are very limited in our ethnic restaurant selections, so I was ecstatic when I was sent a copy of Ruth Barnes' "Sharing Morocco" cookbook to review. My biggest challenge was to sell Sous Chef on the idea of a Moroccan dinner tour. To my surprise, and his as well, Sharing Morocco is filled with user-friendly recipes that interested both of us, a task made easier by the gorgeous photos, so lifelike that you can almost smell the tantalizing spices.
Our first menu from Sharing Morocco consisted of:
Cucumber Salad – a wonderfully light salad to awaken your palate or cool you off on a hot summer day. But its enjoyment is not limited to hot months; it can be served throughout the year.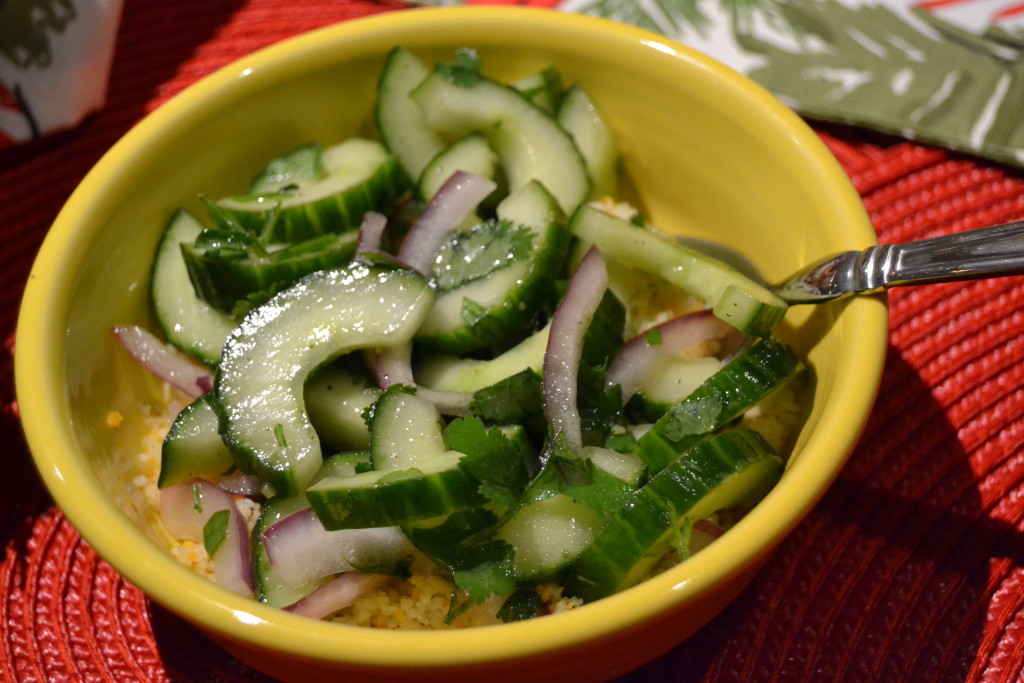 Meatballs with Celery and Snow Peas – the crisp green celery and snow peas provide a nice contrast to the texture and heartiness of the meatballs.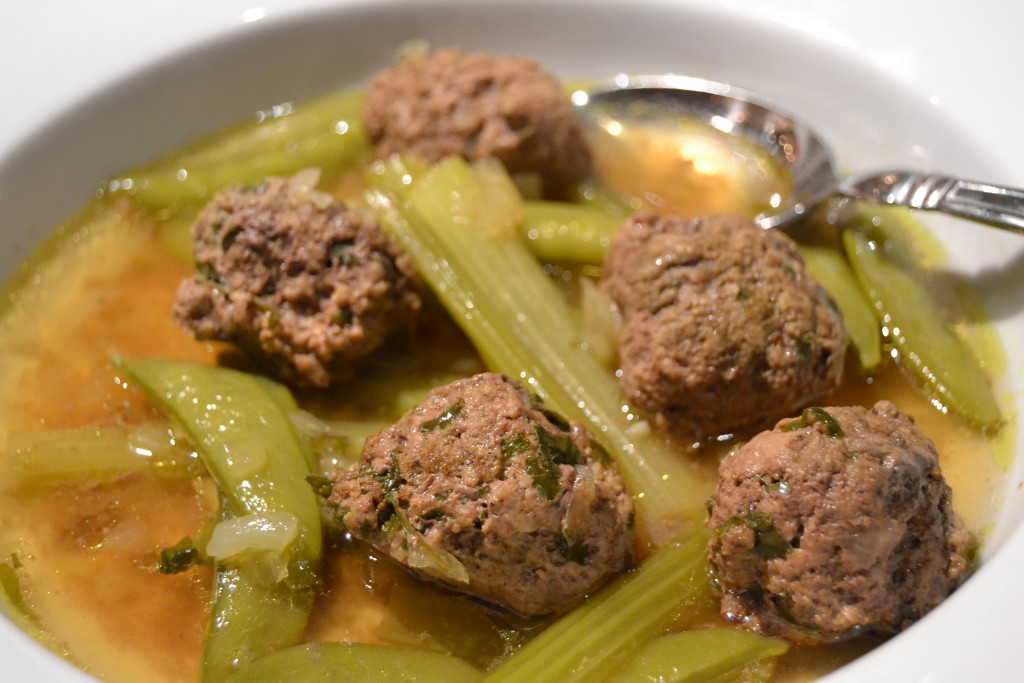 Watermelon Juice with Rose Water – refreshingly cool and striking in color, this could be an addictive summer drink (or cocktail by adding a spirit like vodka or gin). One caveat: rose water is highly fragrant and flavorful, so use sparingly.
Moroccan Style Raspberry Soufflé with Rose Water – Addictive, simple to make, and a great flavor profile with the raspberry and rose water. I've made these three times in December and have served them at dinner parties. (Same caveat as above for the Rose Water.)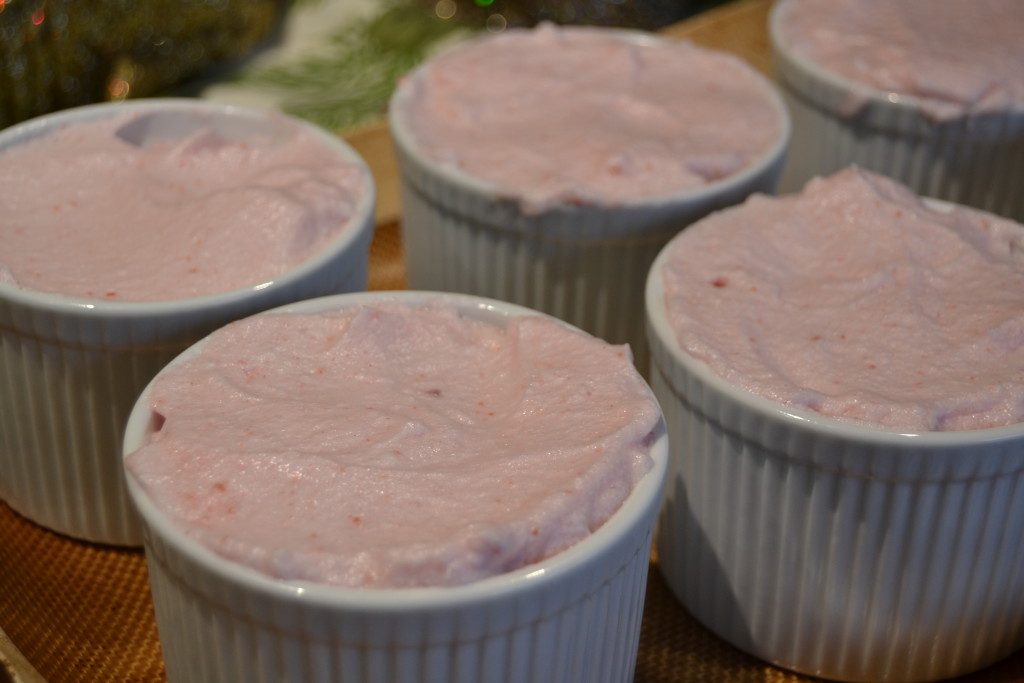 Humphrey Bogart as Rick Blaine never said "Play it again, Sam," nor did Ingrid Bergman as Ilsa Lund. She actually said: "Play it, Sam." All I can say is that we intend to play the component parts of this menu again and again.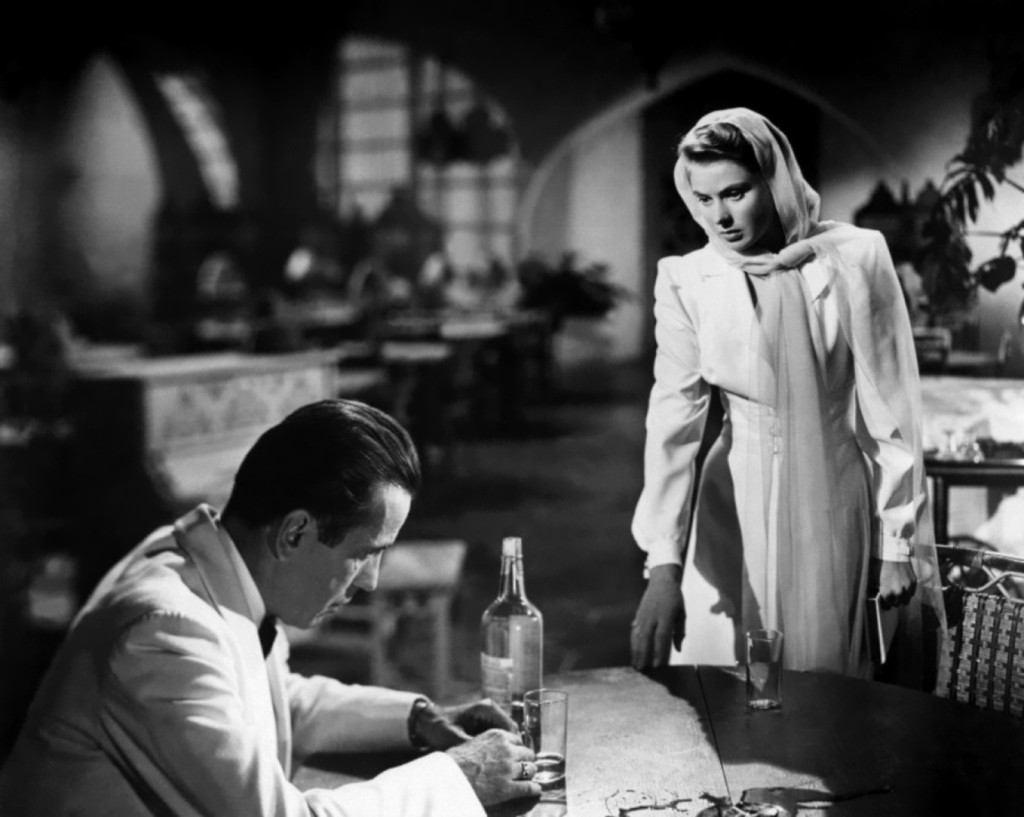 I highly recommend this book to anyone who has a little culinary wanderlust or wants to expand their cooking repertoire in 2015. It has a great mix of recipes focusing on the pillars of Moroccan cooking: spices, meat, fish, and fresh vegetables. And the dessert section will tantalize your taste buds. The book is available through Greenleaf Group Press and retails for $29.95. It is also available through Amazon and Barnes & Noble. What are you waiting for? Order the book already!! It will be the start of a beautiful friendship.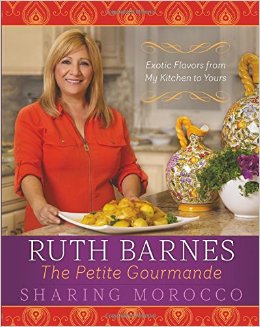 Moroccan-Style Raspberry Souffle with Rose Water
Author:
Ruth Barnes, Sharing Moroccoa
Ingredients
1 pint fresh raspberries (I prefer Driscoll's)
4 tablespoons of sugar
1 teaspoon rose water
6 egg whites
2 ounces butter (to coat ramekins)
Instructions
Preheat oven to 400 degrees.
Lightly butter 6 cocottes or ramekins.
In a blender, place the raspberries and 1 tablespoon of the sugar. Blend until raspberries are pureed.
Add the rose water to the puree, mix well, and pour into a mixing bowl.
In a separate large bowl, slowly beat the egg whites with a handheld electric mixer for a few minutes. Then add the remaining 3 tablespoons sugar. Increase the speed to high and beat until the mixture forms stiff peaks.
Fold the egg whites gently into the raspberry mixture until fully blended.
Divide the mixture between the cocottes or ramekins and level the tops with a spatula.
Place in the oven on top of a baking sheet and bake for 13-15 minutes or until the soufflés rise.
Serve immediately.