Calling all cabernet lovers:  it's time to grab a fork and pop a cork!  Cancel your weekend plans and head over to HALL St. Helena for the Sixth Annual HALL Cabernet Cook-off this Saturday, April 25, from 11:00 a.m. to 2:00 p.m.  This outstanding charity event features an all-star lineup of Napa Valley and San Francisco chef teams and judges.  100% of the ticket sales proceeds, and 100% of the donations made online and fees from sponsors, go to the participating Napa Valley charities.  Now this is a charity event to get behind!

Where else can you taste farm-to-table inspired cuisine in the midst of a gorgeous thirty-three acre property at the historic Bergfeld Vineyard?  Sumptuous food will be served by Bounty Hunter Wine Bar & Smokin' BBQ, CaMomi, Farmers Market Pantry, The Grill at Meadowood, and One Market Restaurant.  And that is just a sampling of the returning chef teams.  Press St. Helena, Culinary Mercenary, Carpe Diem Wine Bar, and Market Restaurant are also joining in this year's festivities, along with highly noted caterers and pastry artists.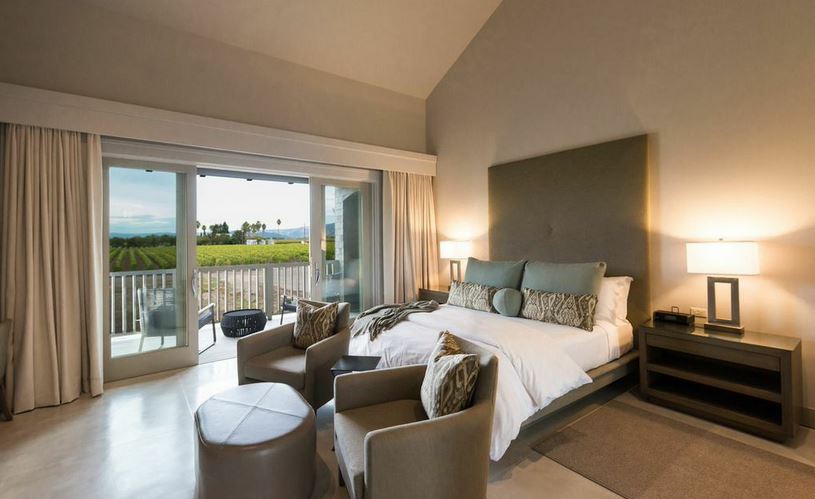 Buy a ticket or two, grab your spouse or a friend, and go to HALL St. Helena.  Vote for your favorite dish and chef team.  Drink some great HALL wines.  Make some new friends.  And, best of all, support the charitable organizations benefitting from this event.
When:  Saturday, April 25, 2015
Where:  HALL St.  Helena – The Great Lawn
401 St. Helena Highway South
St. Helena, CA 94574
(707) 967-2626
To buy tickets:
http://www.hallwines.com/cabernetcookoff-tickets
Get Social:  Follow the buzz via social media using @hallwines with #cabcookoff
Looking to extend the event and make a weekend of it?  Make a reservation at Senza Hotel and get a taste of Napa living, even if it is only for a night.
For Reservations:
Can't make it to Napa?  Grab a bottle of HALL cabernet from your local wine merchant, make your favorite dish, and have your own Cabernet Cook-off at home.  And, by the way, be sure to make a donation from home.
To make donation:
http://www.hallwines.com/cabernetcookoff-tickets

Photos courtesy of HALL/WALT Wines & Senza Hotel