Thank goodness, Downton Abbey is back on Sunday nights!
I like a cocktail during Downton Abbey to settle my nerves when watching the myriad plot twists and turns.  If I were a member of that household, imbibing something stronger than wine would be essential.  But apparently the denizens of Downton Abbey have no such luxury while in residence.  When asked by a guest if cocktails would be served before dinner, Mary apologized and said:  "Not at Downton Abbey, I'm afraid.  It may take another war."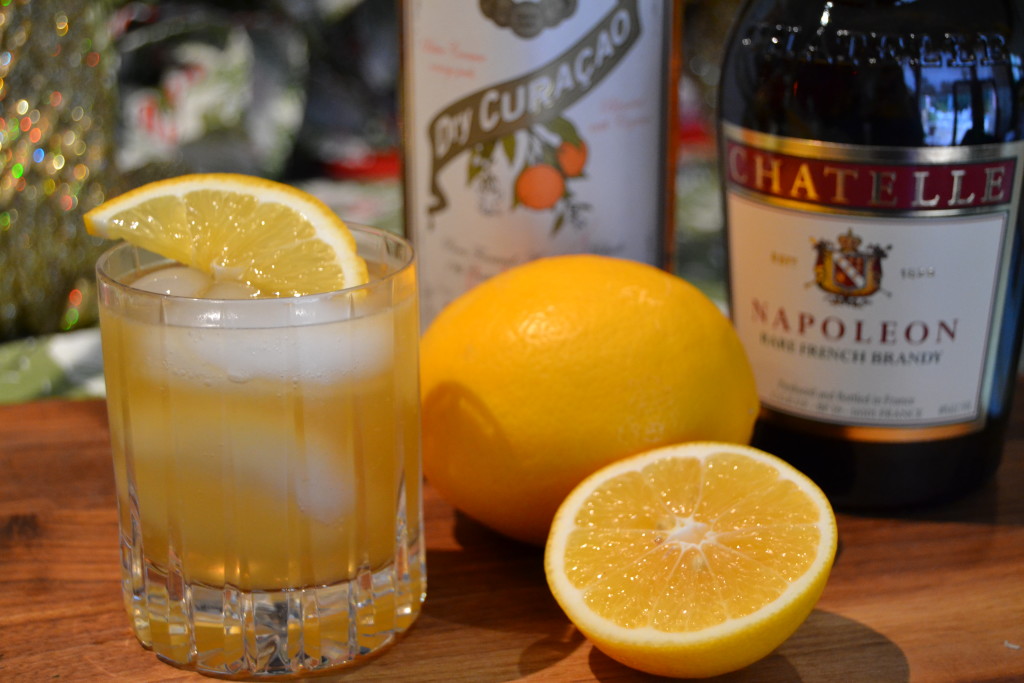 At the time, all fashionable houses in London served cocktails before dinner.  So Downton Abbey is not considered fashionable in this regard, although in its defense the practice was slow to make its way from London to the surrounding areas.  However, we have plenty of evidence that the Downton Abbeyians were not adverse to frequenting nightclubs for a bit of frivolity when in London and other chic environs.  So in honor of this week's Downton Abbey episode, I am going craft a very popular drink of the era:  the Sidecar Cocktail.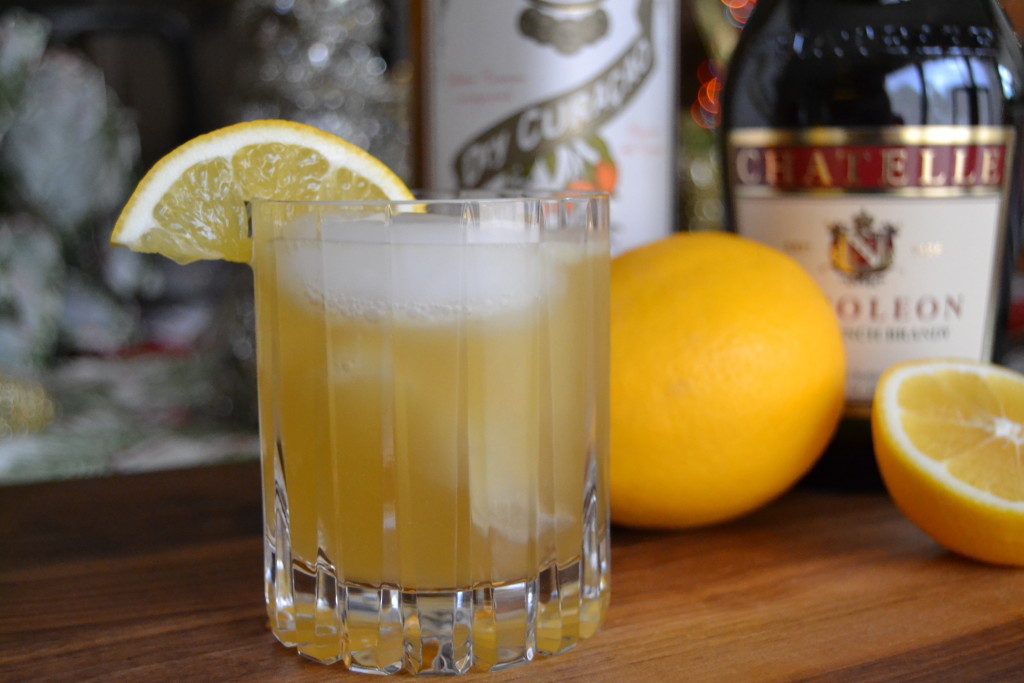 While many consider the cocktail an American invention, the truth is less clear.  According to Jared Brown in an article published in The Telegraph, the first mention of the word "cocktail" in print was in the March 20, 1798 edition of London's The Morning Post and Gazetteer some five years before it was used in a Vermont newspaper.  The distinction of being the first book containing cocktail recipes belongs to the 1862 work of Jerry Thomas, a Connecticut native, beating the first such British book by seven years.  From my perspective, it is academic who was first.  I just know that I like most varieties of cocktails.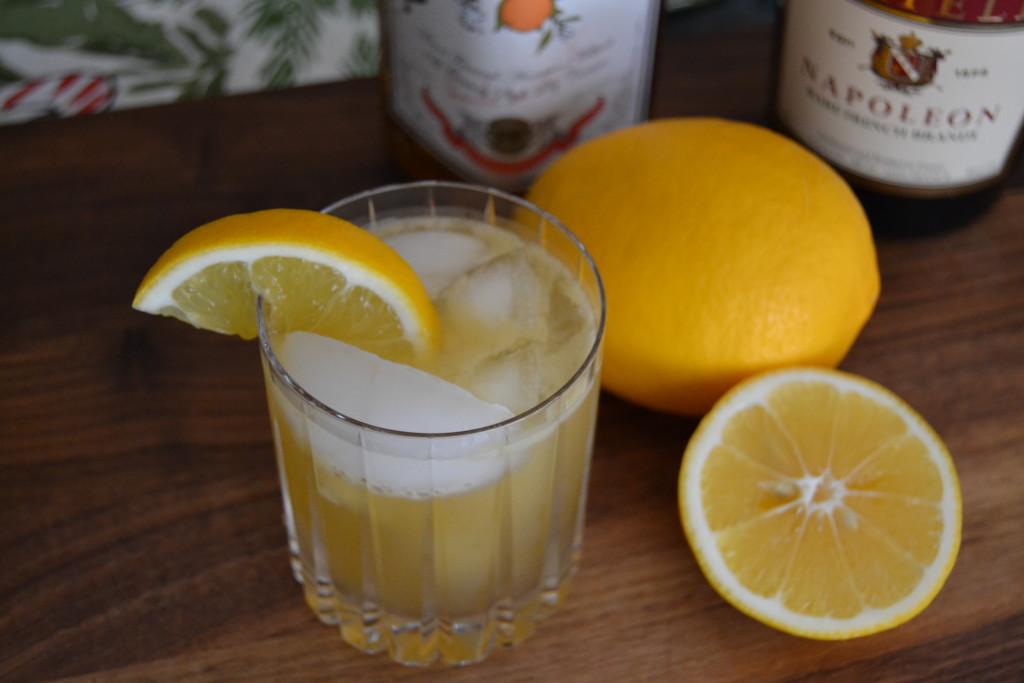 A Year in the Life of Downton Abbey by Jessica Fellowes, the wife of the show's creator, executive producer, and writer, Julian Fellowes, mentions several cocktails that are found in the 1924 edition of The Weekend Book, one being the "Side-Car."  This is an easy cocktail recipe to make since it is equal parts Brandy, Orange Curaçao, and fresh lemon juice.  But it may not be the "classic" British recipe.  Others say the "classic" French proportions are as described (although the French prefer using Cognac or Armagnac and Cointreau) and the "classic" British proportions are two parts Cognac, one part Cointreau, and one part lemon juice.  I decided to try both "classic" recipes, although as specified in the Downton Abbey book I used Brandy and Orange Curaçao for Cognac/Armagnac and Cointreau.  The equal parts recipe resulted in a cocktail reminiscent of a margarita.  The Brandy provides a smooth, rounded finish and my use of Meyer lemons added a touch of sweetness that complimented the Orange Curaçao.  The non-equal parts recipe was similar, but stronger in flavor and less refreshing in taste.  So my preference is the equal parts recipe when using Brandy and Orange Curacao.  If you insist on using top shelf ingredients like Cognac and Cointreau, I suspect the results might be different.  Consequently, I intend to test all iterations of the Sidecar in the near future, perhaps during a single episode of Downton Abbey.
Cheers!
Downton Abbey Sidecar
Author:
Christy Majors adapted from A Year in the Life of Downton Abbey
Ingredients
1 ounce Brandy
1 ounce Pierre Ferrand Dry Curacao
1 ounce freshly squeezed Meyer Lemon Juice
Meyer Lemon wedge for garnish
Instructions
Place all ingredients in cocktail shaker, add ice, shake.
Fill glass with ice, pour cocktail in glass and garnish with lemon wedge.