Downtown Los Angeles—or DTLA to the voguish–is definitely the place to be.  It is the home of the World Champion Kings, the rapidly ascending Clippers, the swiftly descending Lakers, the resurgent Dodgers, the LA Philharmonic, Disney Hall, and the Music Center with its three theatrical and musical venues.  But more importantly for the Culinary Diva, it has turned into a foodie mecca that is churning out top chefs and highly rated restaurants faster than I can commute from the Palm Springs area.  Some restaurants are developing a French Laundry reputation for being impossible to obtain a reservation (think Bestia).  Others have developed an avant-garde approach to cuisine, using singular ingredients in provocative ways (think Alma and Orsa & Winston).  Others make such frequent use of offal that one wonders if, like the climate, we are returning to the Neolithic Age of about 10,000 years ago when the weather was hot and man learned to cultivate crops and domesticate animals.  And many are in industrial areas far removed from the hotels, residential housing, and events that attract weary travelers and locals to its core.  Then there is Faith & Flower, a pretentiously unpretentious restaurant that is utterly charming and chic.  This is one of my favorite new dining spots in DTLA.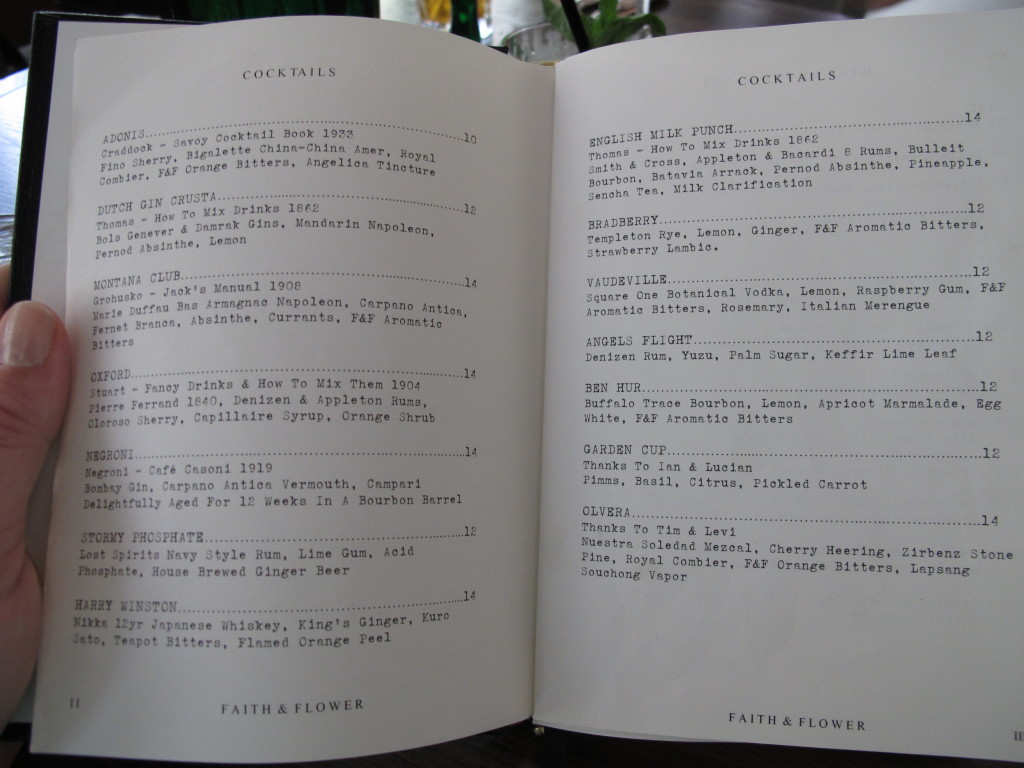 Faith & Flower is located at the corner of Faith and Flower, a location convenient to LA Live and Staples Center and just a short jaunt down the hill (heels not recommended for this jaunt) from Disney Hall and The Music Center.  It is the kind of restaurant at which you can linger for hours perusing the menu, sampling the artisan cocktails, and nibbling on rustic Californian comfort food.  (Yes, we do have comfort food in California – granted a lot of it comes bottled and is served in a wine glass.)  The décor is grand and feels circa 1920's Paris.  Its high ceilings, rich décor, and seriously long bar could have been the general headquarters for Hemingway and F. Scott Fitzgerald.  The space transforms from light and airy during the daylight hours to a buzzing bar scene with cozy little romantic and mysterious corners when the sun goes down.  All the better for romantic trysts and obligatory business discussions.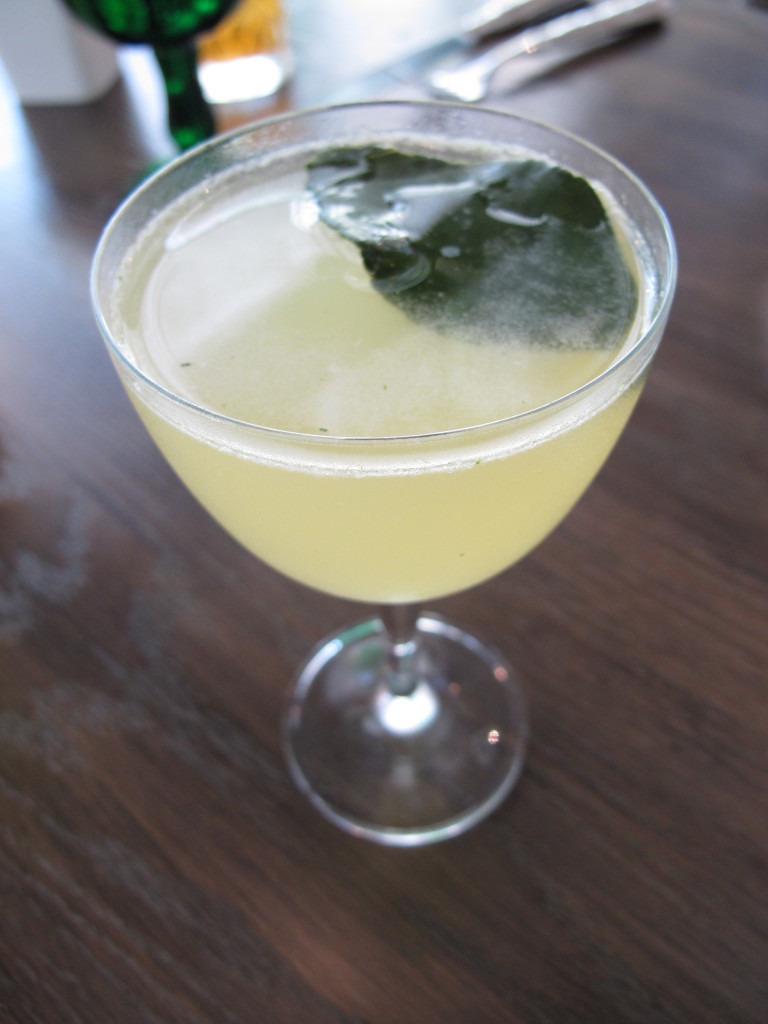 Ambiance is nice, but when it comes down to it a restaurant worthy of the Culinary Diva's attention must impress with its food and service.  No surprise, but I found  the food excellent and the service spot on.  The management and staff are friendly, attentive, thoroughly knowledgeable about the menu, and are not afraid to make recommendations and suggest innovative wine and cocktail pairings.  The menu is approachable and balanced and sure to please the persnickety and supercilious eaters alike.   It is neither meat-centric nor offal-centric.  It is creative Californian comfort food—or "rustic" food, so says the restaurant.  The Saturday/Sunday brunch menu is surprising because it has a good selection for those desiring breakfast items and an equally large selection of items for the egg-adverse lunch crowd.   Nothing frustrates me more than being forced to select from a limited menu at a top restaurant just because it is Saturday or Sunday.  Some of our favorite items were: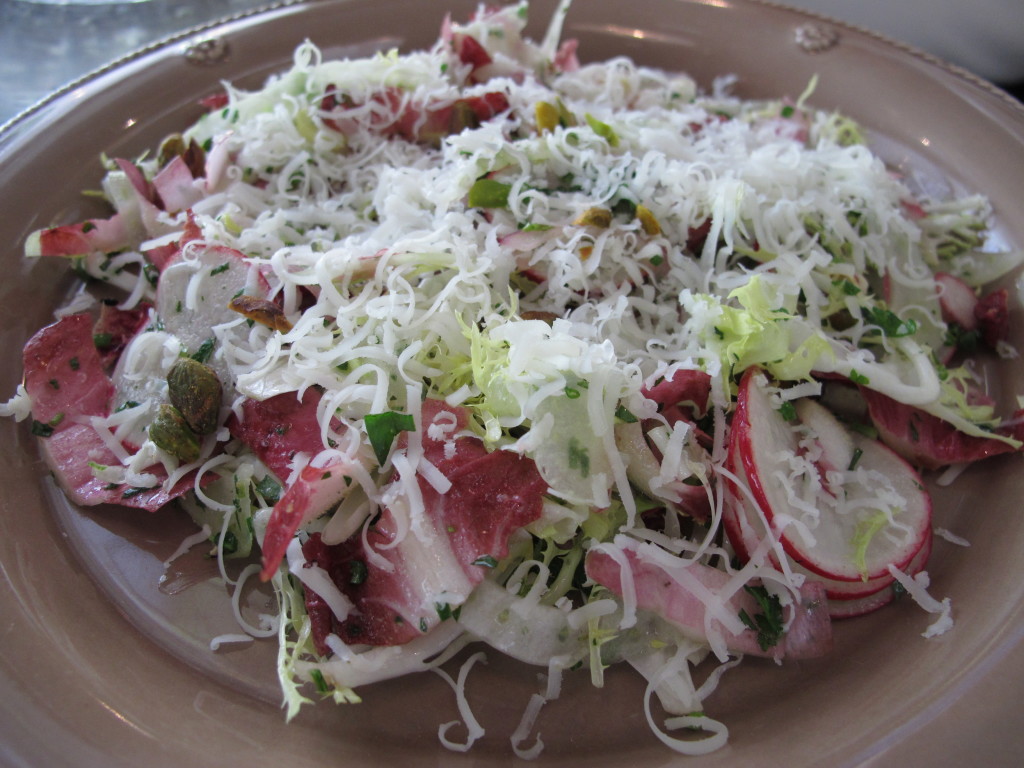 Fennel and Citrus Salad with Spiced Pistachios and Idiazabal Cheese – This combination just works.  The licorice flavored fennel is complimented by the sharp citrus pieces.  Add a few crunchy spiced pistachios and some Spanish Idiazabel cheese with smoky notes and you are in salad heaven, if there is such a place.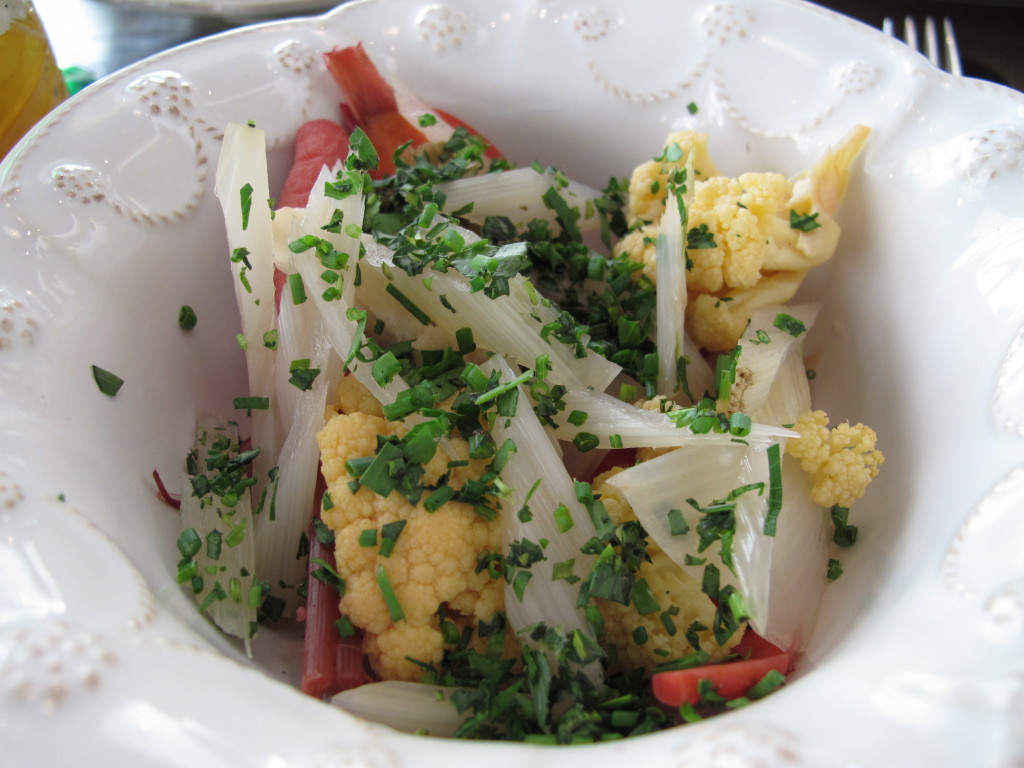 Assorted Pickled Seasonal Vegetables – I'm a pickle lover and am ecstatic to see pickled vegetables on menus.  It is a nice way to nibble on something healthy without loading up on breads (though I do love bread and were served excellent bread here).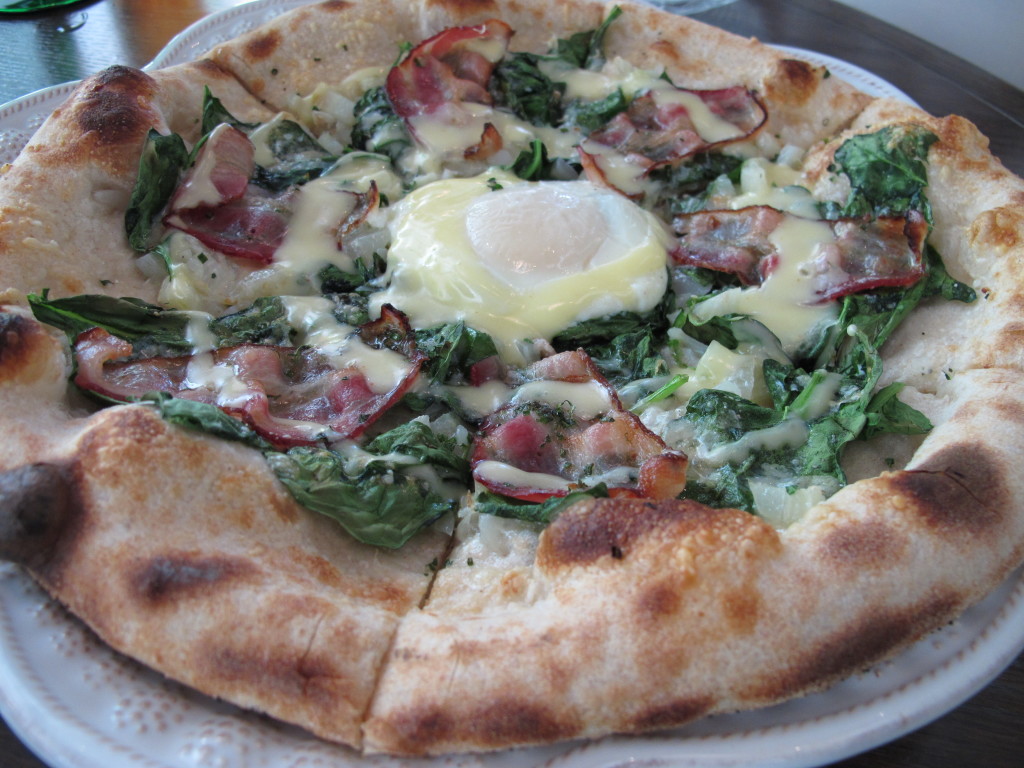 Eggs Benedict Pizza – This is a pizza with smoked bacon, spinach, and hollandaise sauce with an egg thoughtfully placed in the center for those who are egg adverse like the Culinary Diva.  Typically, I'd stay away from anything with a runny egg, but Sous Chef insisted and this dish was emphatically recommended by our excellent server who did not fail us once.  I'm happy to report that I would order this again and again.  It was sinfully delicious and the runny egg never touched my portions or reduced my pleasure.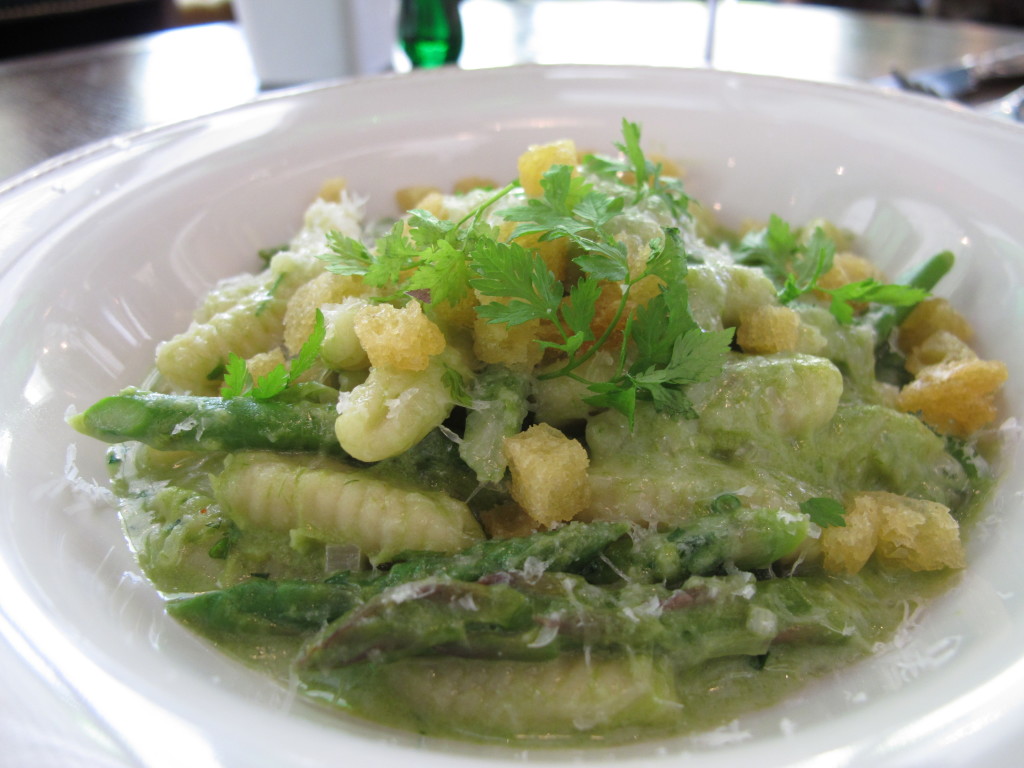 Hand Rolled Cavatelli with Asparagus, Green Garlic, and Aged Goat Cheese – This is seriously good pasta for the pasta geek in your life.  The sauce is fresh and light with subtle notes of green garlic and goat cheese.  Perfect for spring and summer days.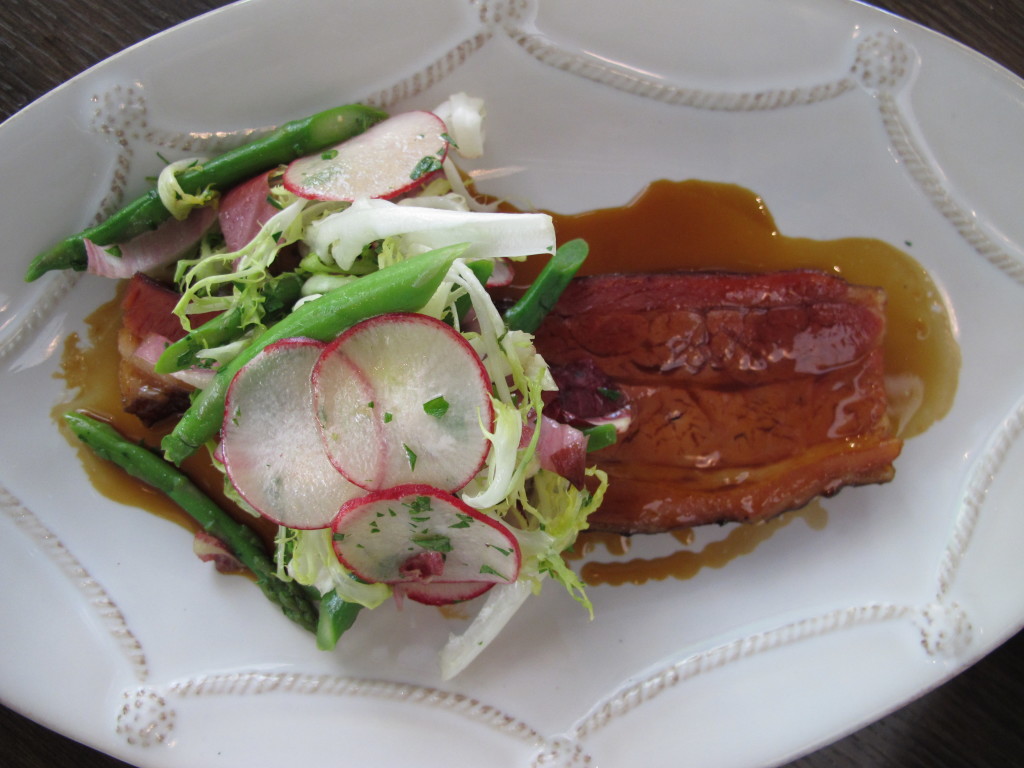 Braised Bacon – This is a slab of bacon with a brown sugar and champagne glaze.  While it may sound pedestrian, it is not and the aroma of bacon melded with brown sugar is simply intoxicating.  After having this dish, your Farmer John's bacon will seem anemic.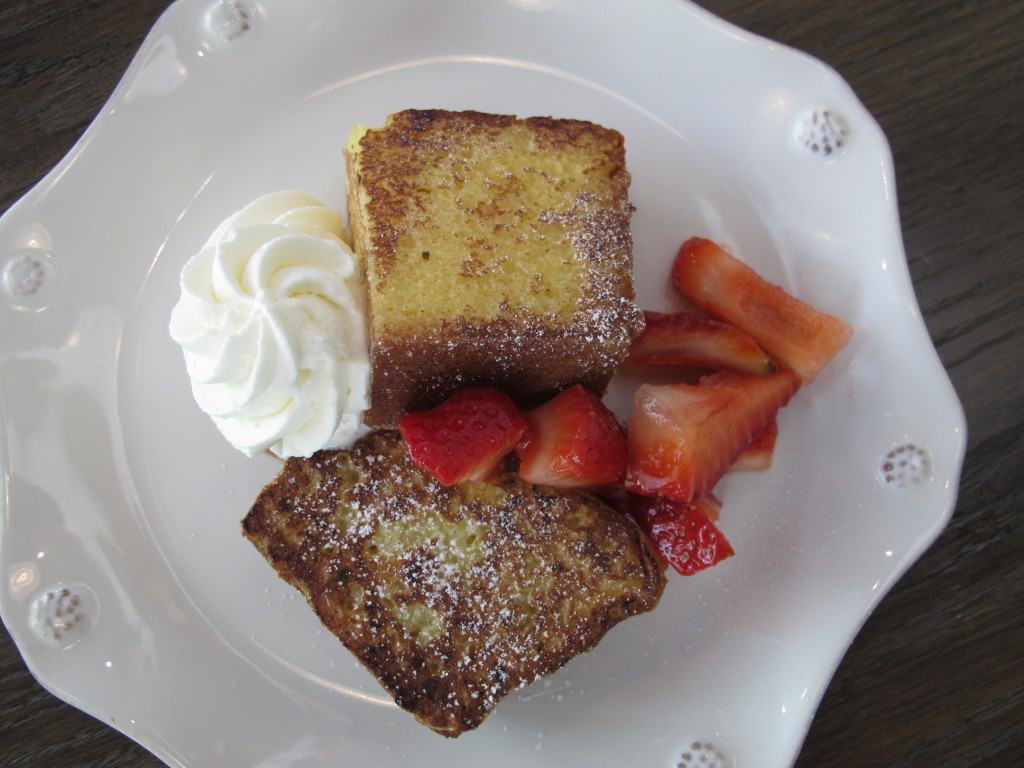 Lemon Pound Cake with Compressed Strawberries – Lemon and strawberries are a classic combination that results in a delicious dessert that is perfect for any time of day or night.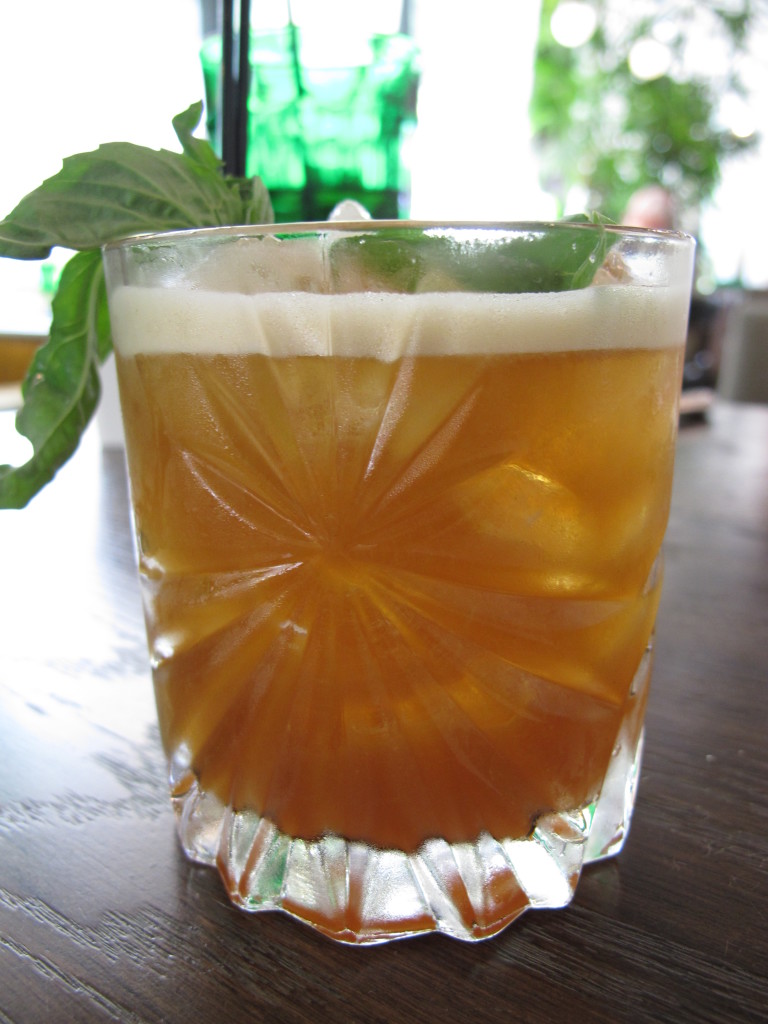 On the cocktail front, the restaurant takes great pride in its offerings.  Perhaps I should confess that the Pimm's Cup was so good I had two…well you know what they say:  "one good drink deserves another!"  I'm hoping during my next trip to Faith & Flower I can charm the bartender into sharing the recipe.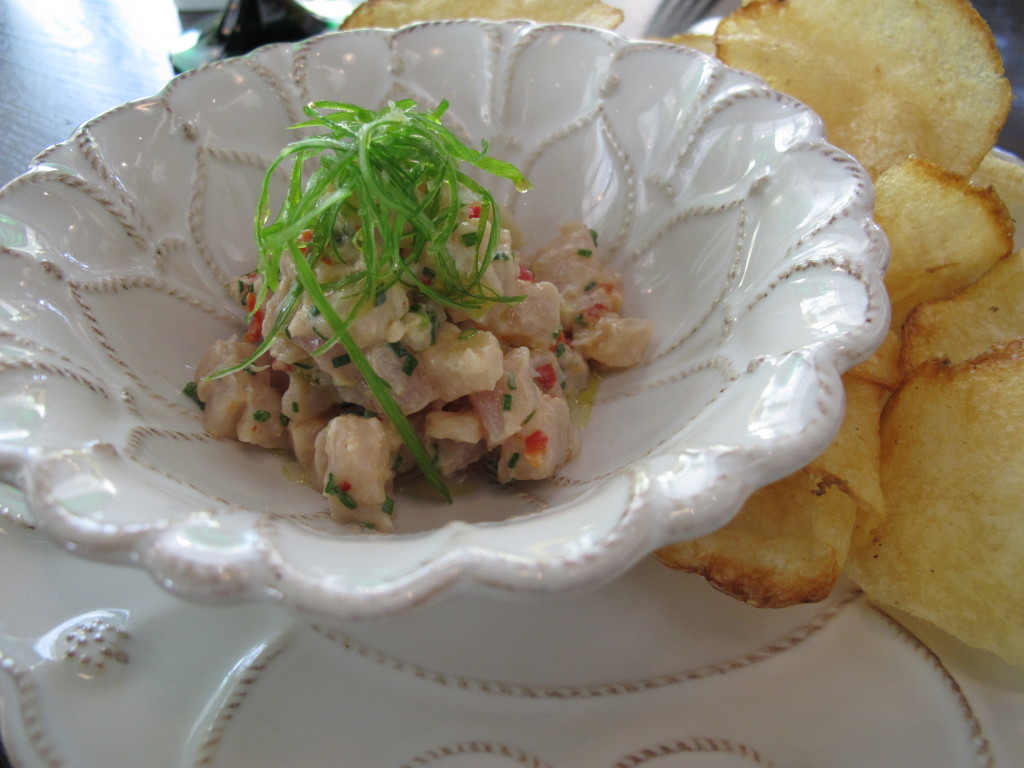 Make sure to put Faith & Flower on your dining destination list when you are in the Los Angeles area.  It's a must dine in DTLA!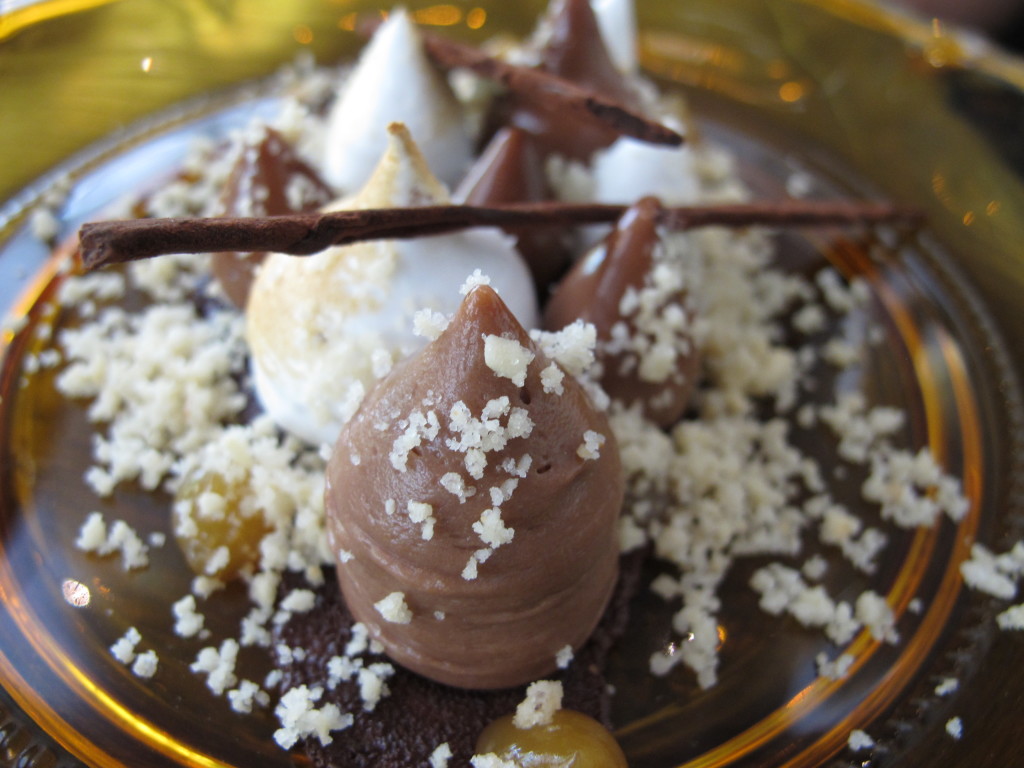 For Reservations:
Faith & Flower
Phone : 213.239.0642
Fax : 213.239.0643
E-Mail : info@faithandflowerla.com
705 W. 9th Street, Los Angeles CA 90015
www.faithandflowerla.comOr visit Open Table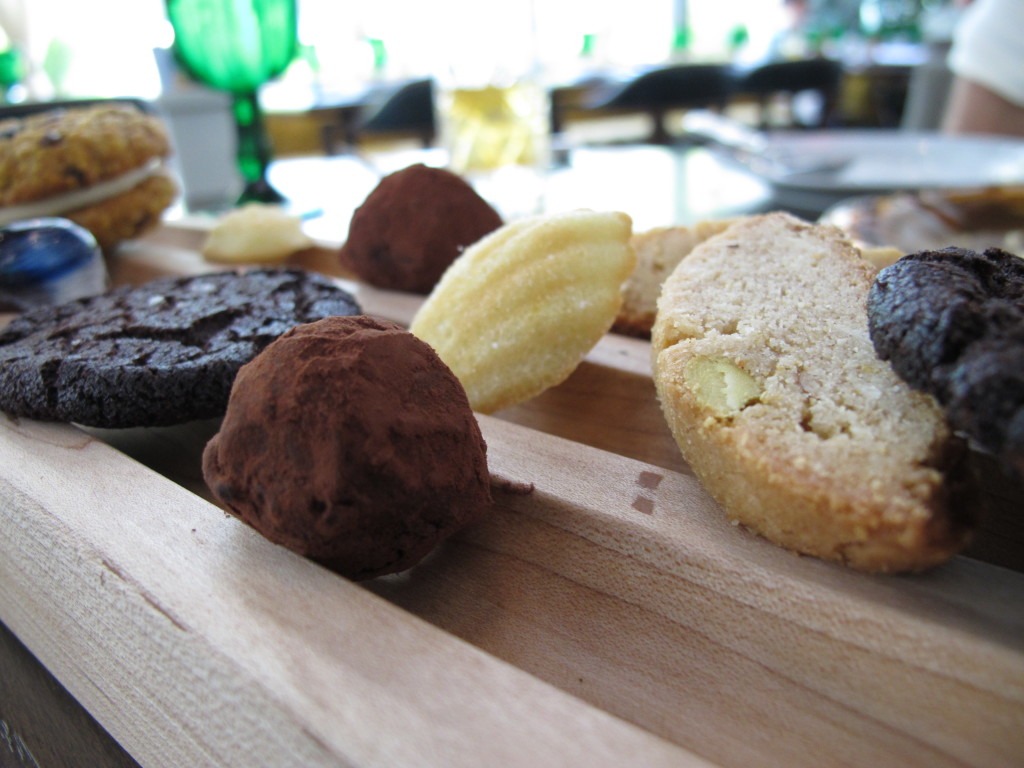 Hours
Dinner:
Sunday – Thursday, 5:30pm – 10:00pm
Friday – Saturday, 5:30pm – 12:00am
Lunch:
Monday – Friday, 11:30am – 2:30pm
Brunch:
Saturday & Sunday, 10:30am – 2:30pm
Bar:
Sunday – Thursday, 5:00pm – 11:00pm
Friday – Saturday, 5:00pm – 12:00am
Social Hour:
Sunday – Thursday, 5:00pm – 6:30pm