Just 90 miles WNW of Los Angeles is the American Riviera.  There in a relaxed, beautiful Mediterranean-like setting and climate you will find glorious beaches, interesting architecture sporting lots of white washed walls and red tile roofs, world-class dining and shopping, and outdoor activities galore.  Named "Santa Barbara" since about 1600, this is a great place for those in need of a quick escape from the rigors of daily life or, in the case of Sous Chef and me just a couple of weeks ago, a place to unwind after completion of the world's fifth largest tennis tournament, the BNP Paribas Open.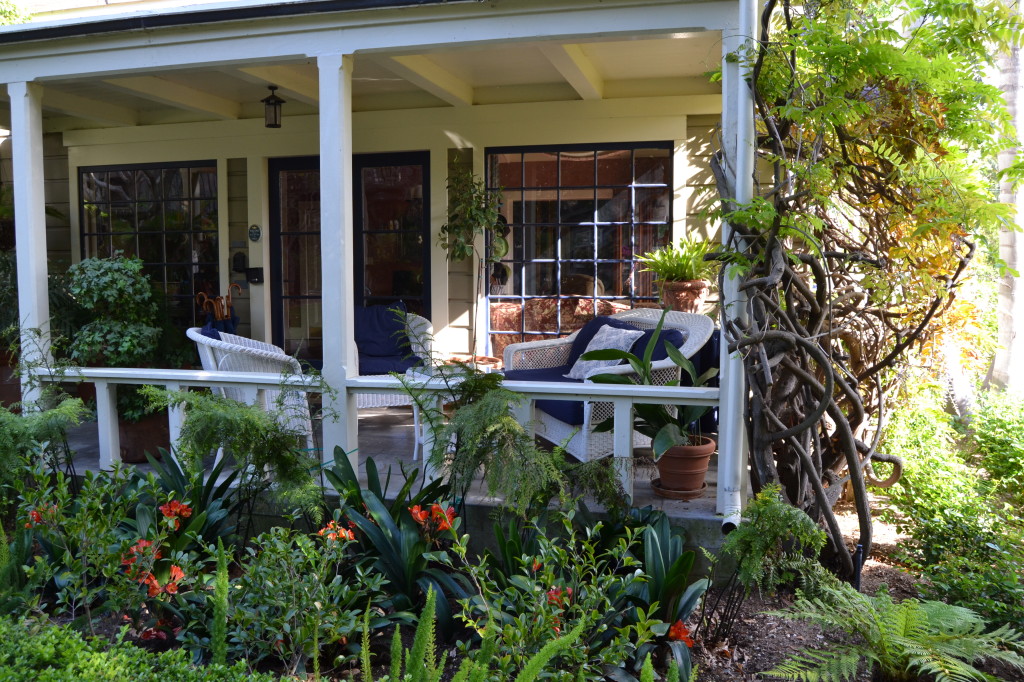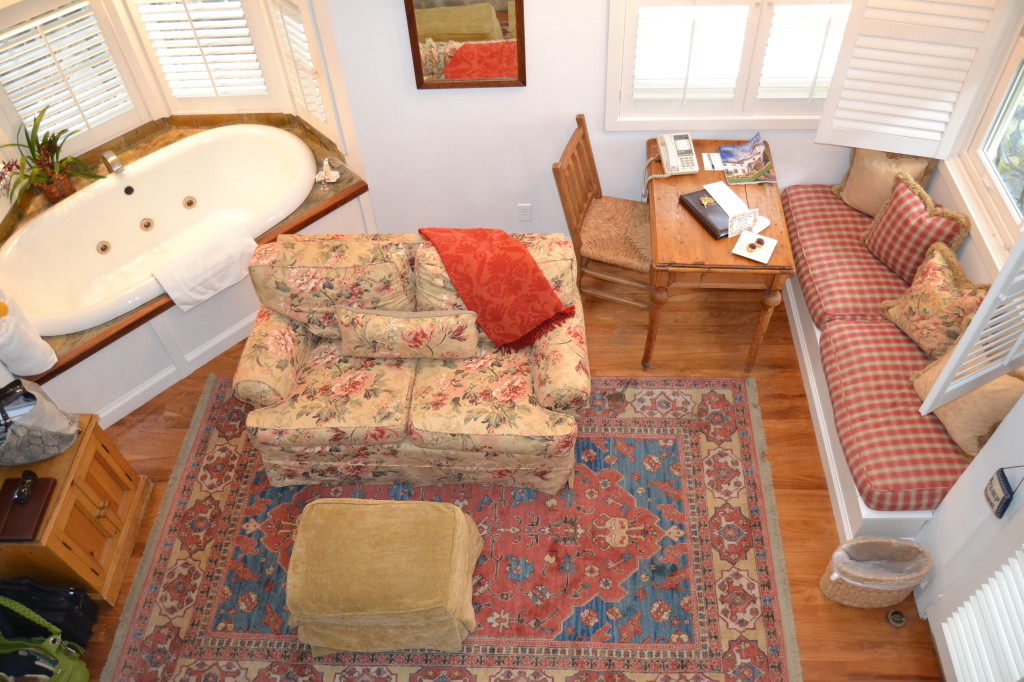 The perfect place to call home for a few days is The Simpson House Inn, a charming historic Bed & Breakfast located close to downtown Santa Barbara.  Within the award-winning, richly landscaped grounds are just 15 unique rooms, each decorated in a French-Country style and bearing its own quaint name.  The Victorian Estate Home was built in 1874 and houses six rooms, a richly appointed living and dining room, and an outdoor veranda that overlooks the main garden; there are five individual Garden Cottages; and the remaining four rooms are within the Carriage House.  We love Plumstead Cottage, a two-story garden cottage with the bedroom and bathroom upstairs and a sitting room with a fireplace, television, wet bar and large Jacuzzi tub downstairs.  Your room rate includes breakfast and an evening "happy hour" of wine and appetizers, which turn out to be a great way to meet and mingle with the other guests.  Particularly appealing is the morning breakfast special that changes daily.  Since the Inn is just two blocks east of State Street, its location makes it ideal for getting around downtown Santa Barbara by foot or bicycle.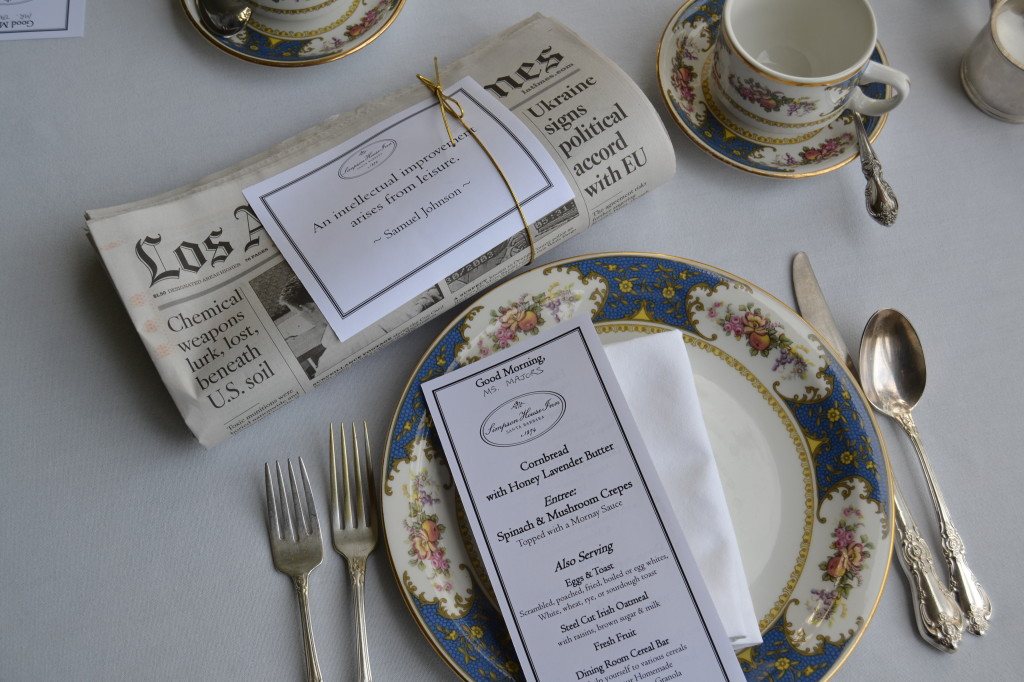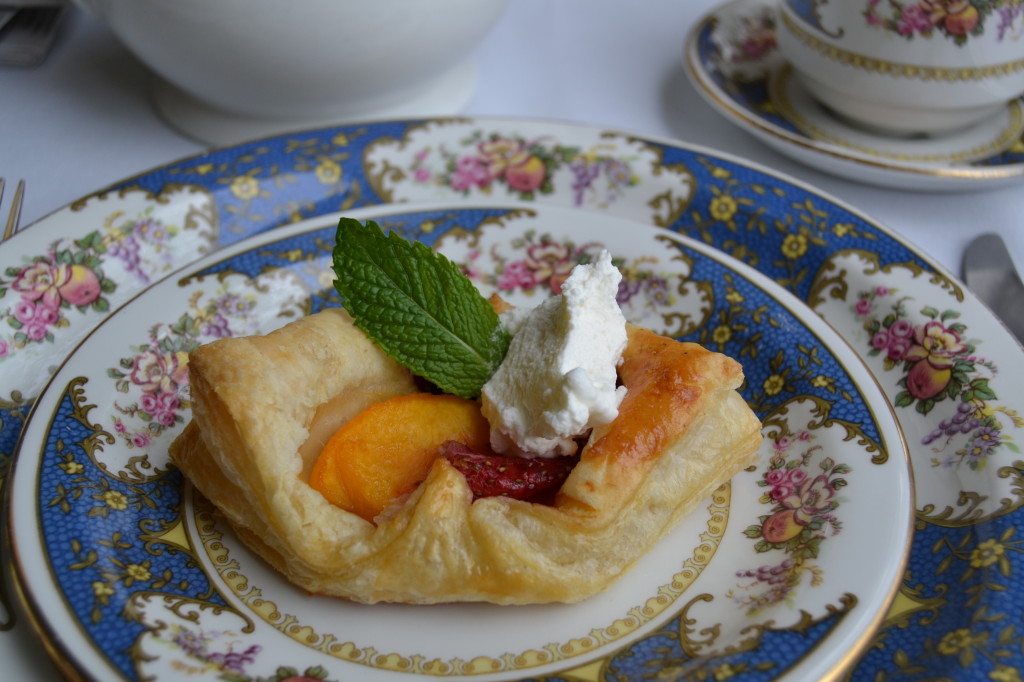 Nowadays, adventure for Sous Chef and me comes in finding great new dining or drinking venues rather than exploring the best surfing, diving, or paddleboard sites.  Fortunately, Santa Barbara has no shortage of restaurants that use the local fresh produce, seafood, and wines to tantalize one's palate.  On our recent visit, we discovered The Blue Tavern.  It is a newcomer to the Santa Barbara dining scene, and is the newest restaurant from Chef Ricardo Zarate (Food & Wine Best New Chef 2011 and three time James Beard nominee).  Zarate has mastered the art of melding his native Peruvian flavors into California lifestyle cuisine, with every bite packed with flavor and sophistication, and many items coming from the wood-fire oven that is prominently featured in the kitchen.  And he does this within a very reasonable pricing structure in which, for example, his lunch specials range from $15 to $19 for a 3-course repast.  We tried the Guanicale Pizza and the Hanger Steak lunch specials.  The Guanicale pizza had a light, almost non-existent Peruvian sauce that subtly brought out the flavors of the Guanicale.  The Hanger Steak is by far the best Hanger Steak I have ever tasted.  It is marinated and then cooked in the wood-fire oven, tender and juicy with all the Latin spices bursting with each bite.  I'd be remiss to leave out mention of the carefully curated artisan cocktails that are expertly crafted by a talented bartender adept at the simultaneous two shaker shake.  Sous Chef and I concur that The Blue Tavern served us one of the best lunches we've had this year and we can't wait to try dinner there on our next visit to Santa Barbara.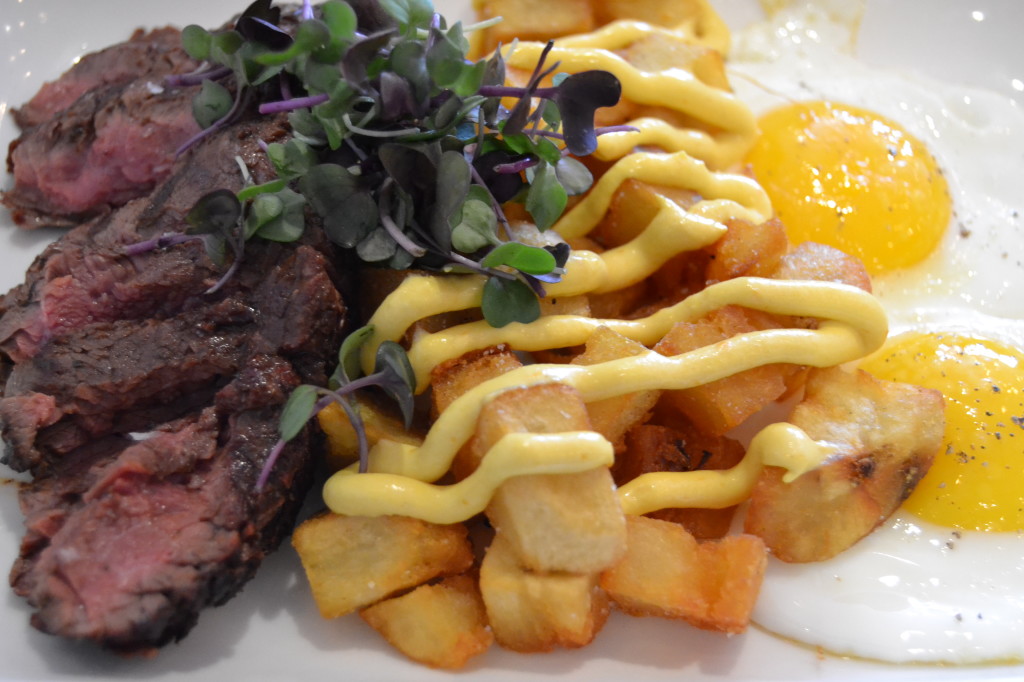 If you want a special occasion dining experience, or just love good food, Bouchon is an excellent choice.  An institution in Santa Barbara since 1998, Bouchon is revered for its farm-to-table approach.  Chef Greg Murphy even hosts a "Farmers Market Foodie Stroll" on Tuesday afternoons that includes dinner afterwards at Bouchon.  The dining room is bustling with great energy, but still is able to retain an intimate and romantic ambiance.  And the waitstaff is eager to share their knowledge of the restaurant's food and wine menus in order to create a uniquely personal dining experience.
Shopping is abundant in Santa Barbara and is one of my favorite activities when in town.  From The Mother Ship (aka Nordstrom), Sur La Table, and other major retailers to the quaint "Mom & Pop" stores, art galleries, and more you are sure to find the perfect outfit, trinket, or gift to take home.   My favorite store this past visit was the independent book store "Granada Books."  Make sure to stop by and support this little bookstore with its great selection of books.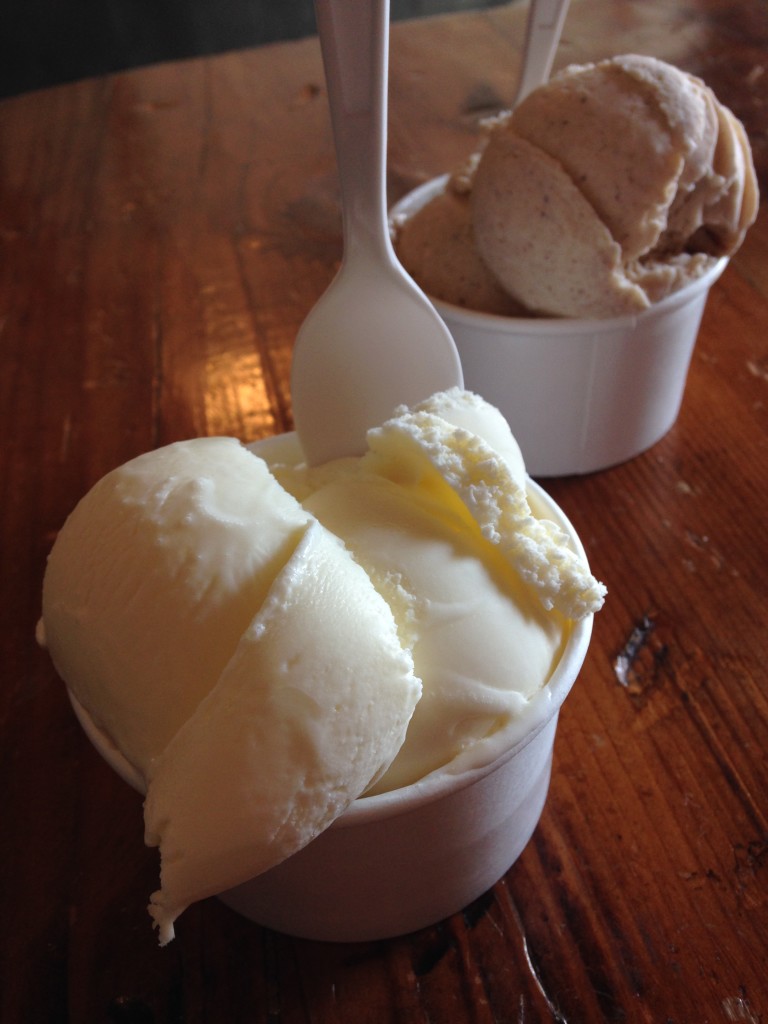 Since shopping can be arduous, or just because a little exercise along State Street deserves its own reward, for the perfect afternoon pick-me-up stop at McConnell's Ice Cream and try one of the irresistible flavor concoctions.  The Sweet Cream and Saigon Cinnamon are both palate pleasers, as is the Blueberries and Cream.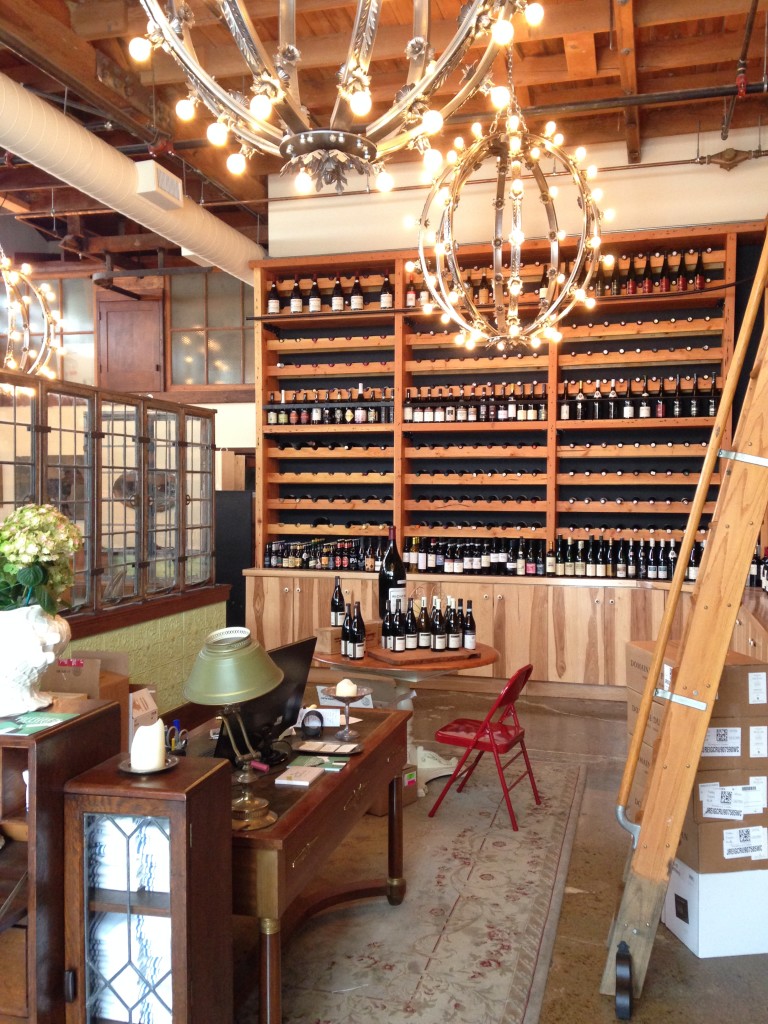 Santa Barbara is the gateway to some of California's finest wine regions.  While wine has always been an important component to Santa Barbara dining, in recent years there has been an influx of wine tasting rooms that has brought wine country to downtown Santa Barbara.  The Urban Wine Trail currently includes 22 wine tasting rooms, most of which are located within the Funk Zone, a formerly rather downtrodden/industrial area just east of the train station that has been revitalized into restaurants, wine tasting rooms, and bars.   On this visit, we discovered Les Marchand, a charming, chic wine bar and wine store located in the Funk Zone.  This spot just oozes a "French" attitude in décor and is a must-do for any "Wine Francophile."  Heck, this is must-do for anyone who saw the documentary SOMM for one of the owners of Les Marchand is featured in that wine documentary.  Les Marchand offers a menu of bar bites and a great selection of local and foreign wines that can be quaffed at the bar by the glass or purchased by the bottle.  The very knowledgeable staff makes selecting lesser known wines fun.  Oh, and don't forget to pick up a bottle or two of Lieu Dit wines—Sous Chef and I find these California wines irresistible.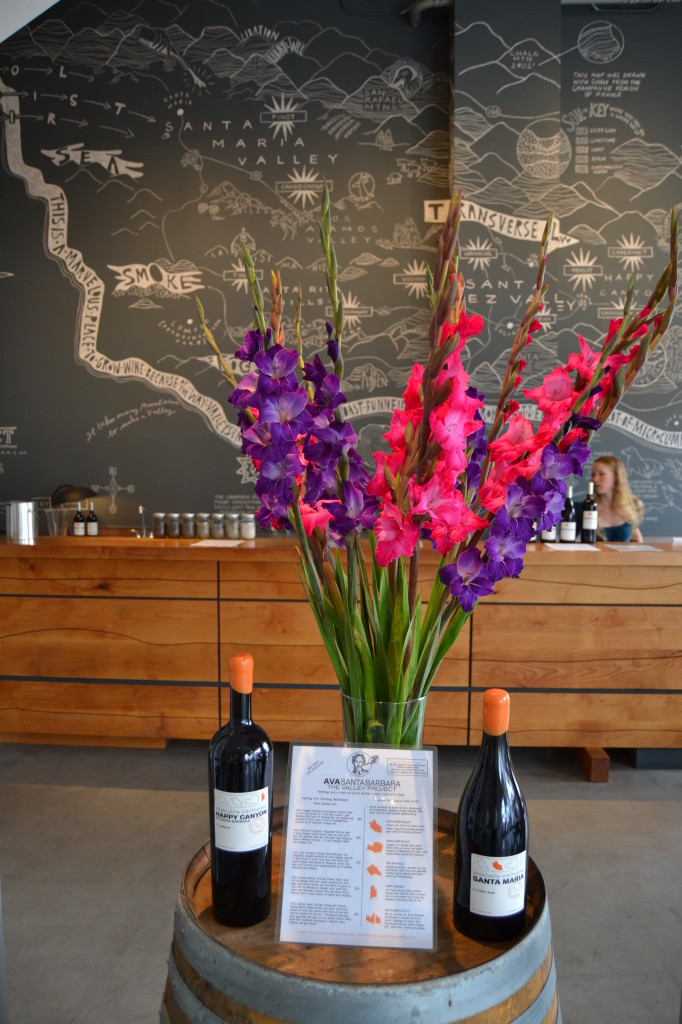 For the more adventuresome oenophiles, Santa Barbara is only an hour or so away from some truly great wineries in the Santa Ynez Valley and the Santa. Rita Hills near Lompoc.  Wine tasting in these regions has become so popular that a couple of options are now available for the serious and not so serious wine taster.  You can do it the hard way by visiting individual wineries that are scattered about or you can visit a base camp where a conglomeration of wine tastings rooms are crowded together, creating a sort of vinicultural critical mass.  Los Olivos is now the wine tasting room capital of California, if not the world.  Within an area encompassing just a few blocks, this scenic little town has more than 35 tasting rooms.  Most are devoted specifically to one winery, but our favorite is the Los Olivos Tasting Room and Wine Shop that stocks over 90 wines and offers nine for tasting.  If you can find a parking spot, or are lucky enough to snag a room at the Fess Parker Wine Country Inn & Spa, you can stagger around on foot to your heart's content tasting wines, sampling olive oils, nibbling on chocolate treats, and gazing longingly at arts and crafts.  There are relatively few dining options, but one we recently tried and loved is Sides Hardware & Shoes.  Service is on a first come, first served basis, but they will text you when your table is ready so you can squeeze in one more wine tasting or a little shopping while waiting.  I recommend the burger– after all, it is the perfect food for refueling after a morning of wine tasting.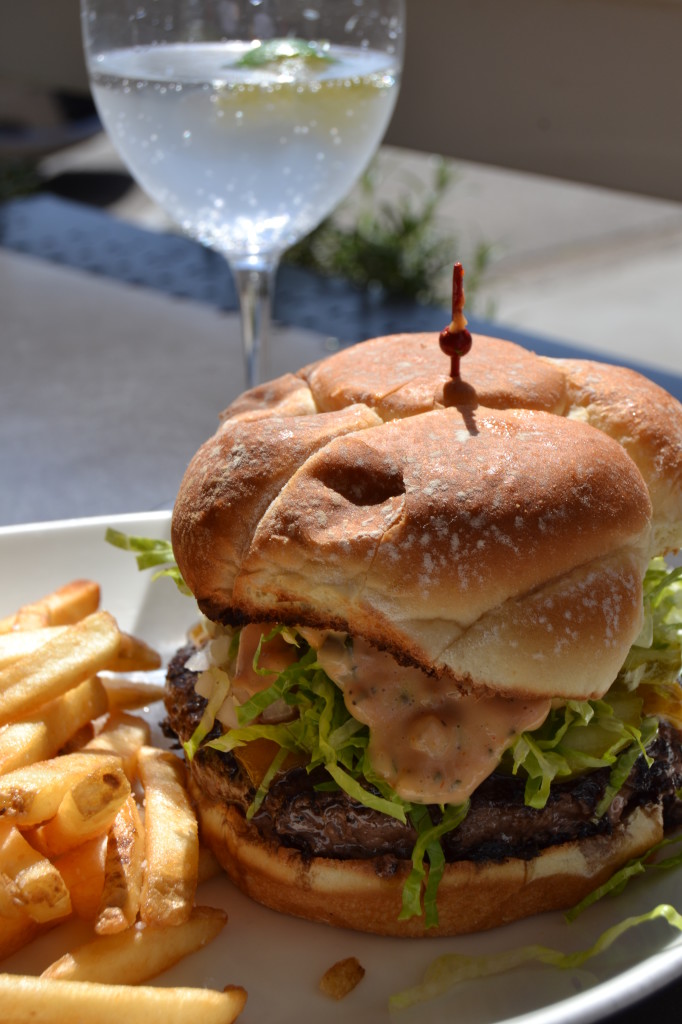 Whereas Los Olivos and its wine tasting rooms look as though created for a Disney movie, The Wine Ghetto in Lompoc does not.  Although "ghetto" is a bit of an overstatement, it consists of a collection of seventeen tasting rooms that are being operated within an industrial park just a few minutes from downtown Lompoc.  There are some serious wineries represented, such as Ampleos, Arcadian, Piedrasassi, Samsara, and Tyler and, even better for wine dorks, there are top-shelf wineries nearby such as Babcock, Dierberg, Foley Estates, Melville, and Sanford if you still need a wine tasting fix.  We particularly enjoyed Arcadian since it produces Pinot Noir in the French-style we like and the tasting selections included—at least when we were there—well-aged wines ready to drink.  Piedrasassi is both a tasting room and bakery.  Some of the wines are rather experimental, but all that we tasted were well balanced, flavorful, and representative of their grapes and terroir.  Plus the bakery products were amazing.  Sous Chef loves sourdough bread and grabbed a freshly baked loaf that was charred on the outside but tender, light, and moist on the inside.  Foregoing proper etiquette and deportment, we ripped off hunks caveman-like and thoroughly enjoyed every mouthful.  Piedrasassi was my favorite winery this trip, which is no great surprise since they are receiving great press and were featured in Food & Wine Magazine in 2008.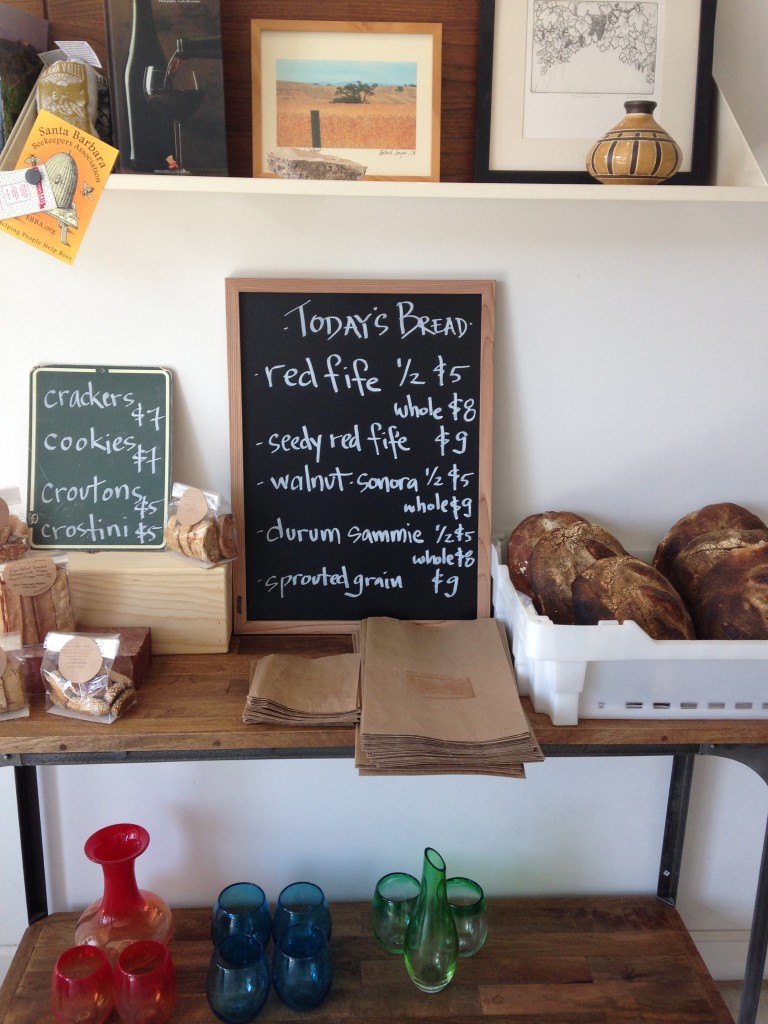 Simpson House Inn
121 E. Arrellaga Street
Santa Barbara
805-963-7067/800-676-1280
http://www.simpsonhouseinn.com/
Blue Tavern Santa Barbara
119 State Street
Santa Barbara
805-845-0989
Bouchon
9 West Victoria Street
Santa Barbara
805-730-1160
http://bouchonsantabarbara.com/homepage.php
Les Marchand Wine Bar
131 Anacapa Street, Ste. B
Santa Barbara
805-284-0380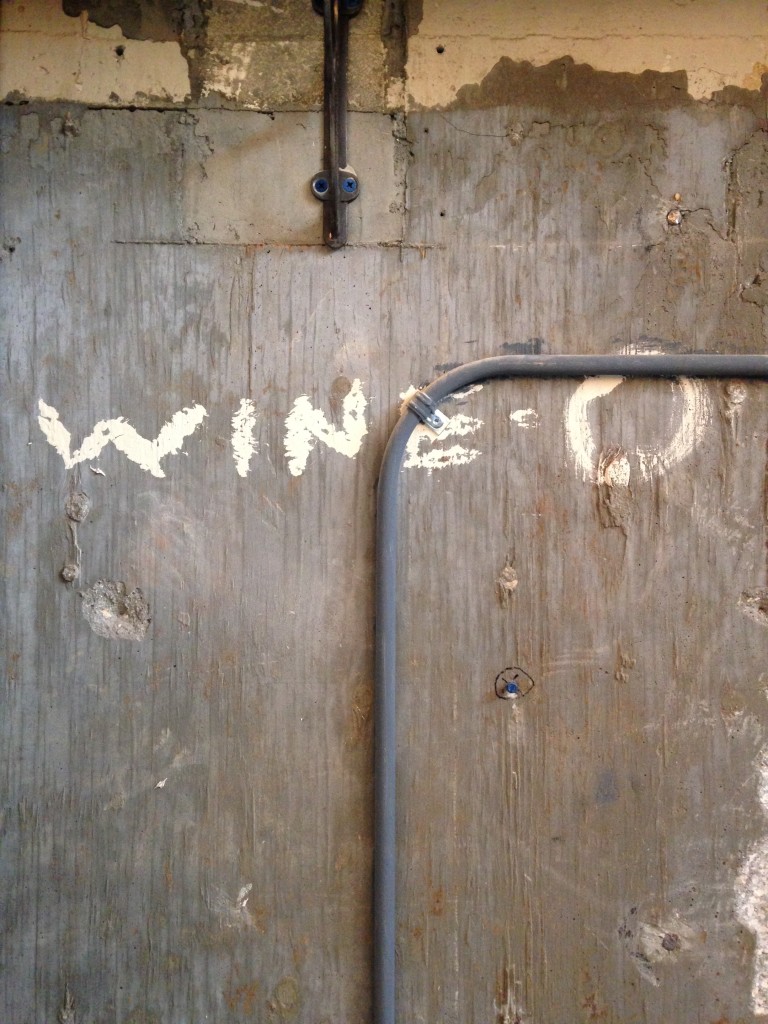 McConnell's Ice Cream
728 State Street,
Santa Barbara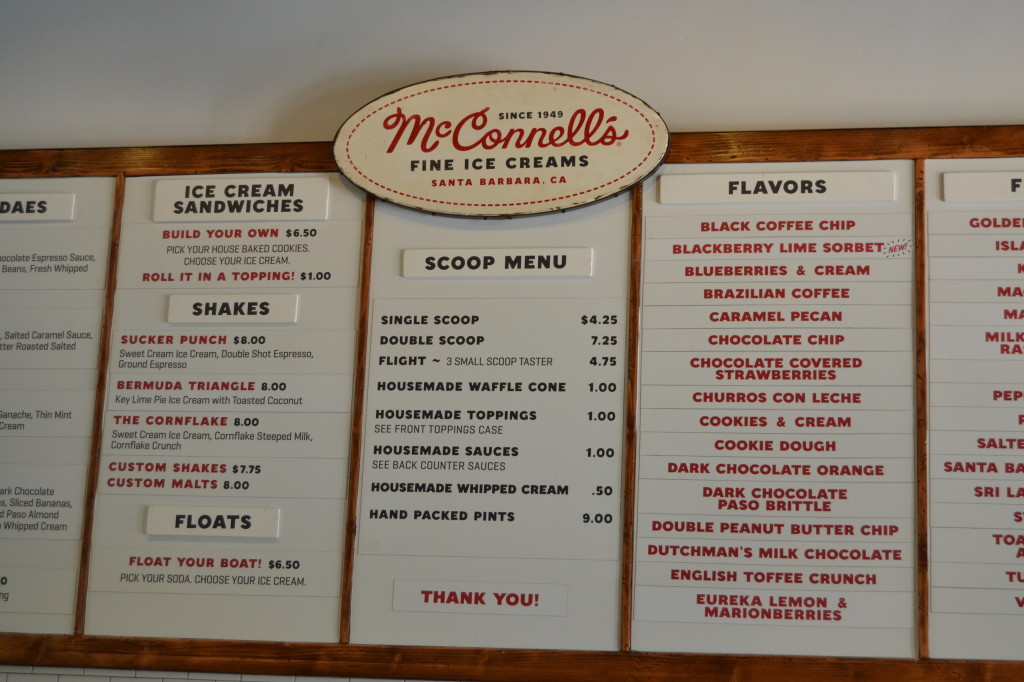 Sides Hardware & Shoes
2375 Alamo Pintado
Los Olivos
805-688-4820
http://www.brothersrestaurant.com/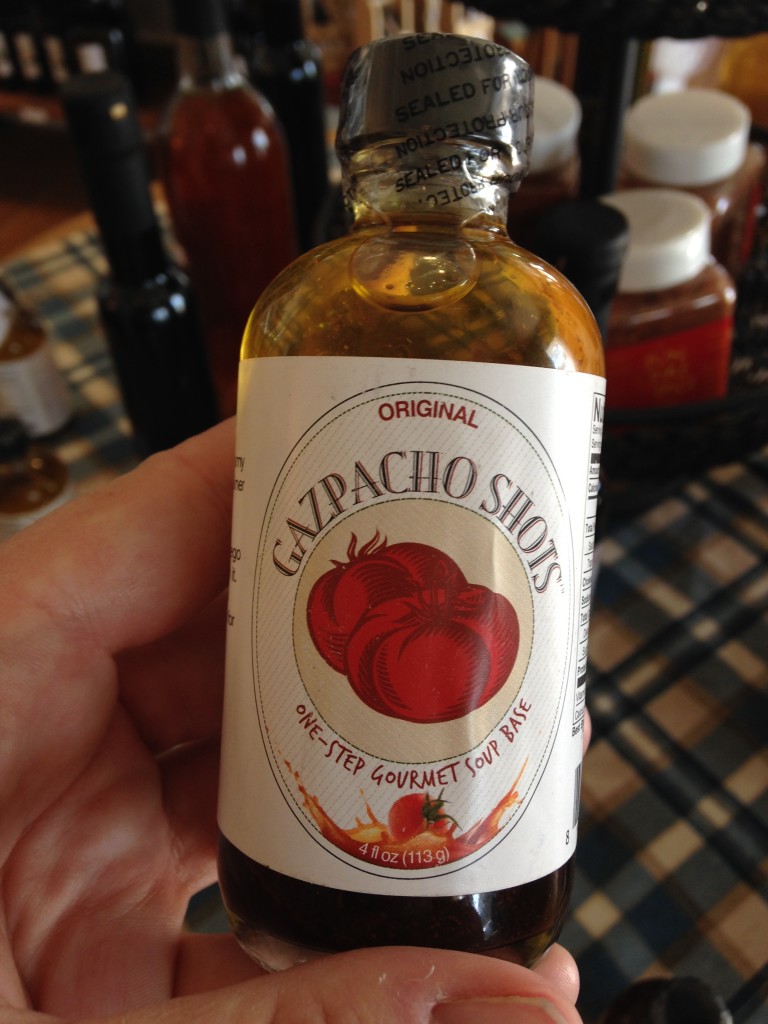 Lompoc Wine Ghetto
http://www.lompoctrail.com/index.php/info/maps/lompoc-wine-ghetto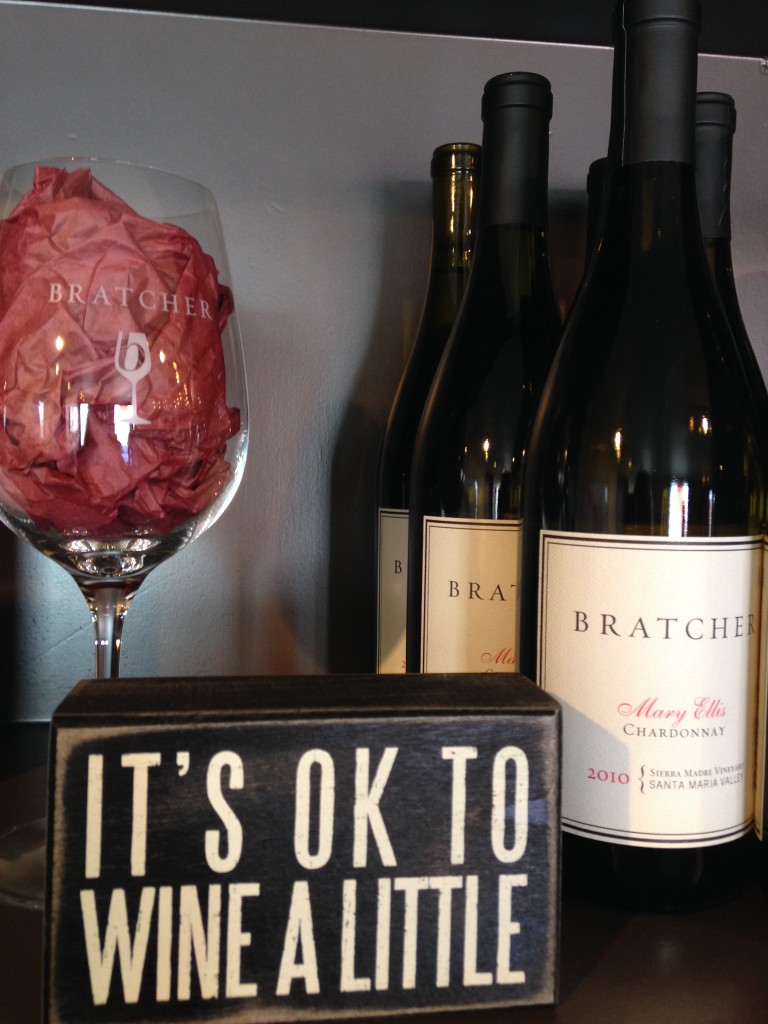 Piedrasassi Wine Tasting Room
1501 E. Chestnut Avenue
Lompac
805-736-6784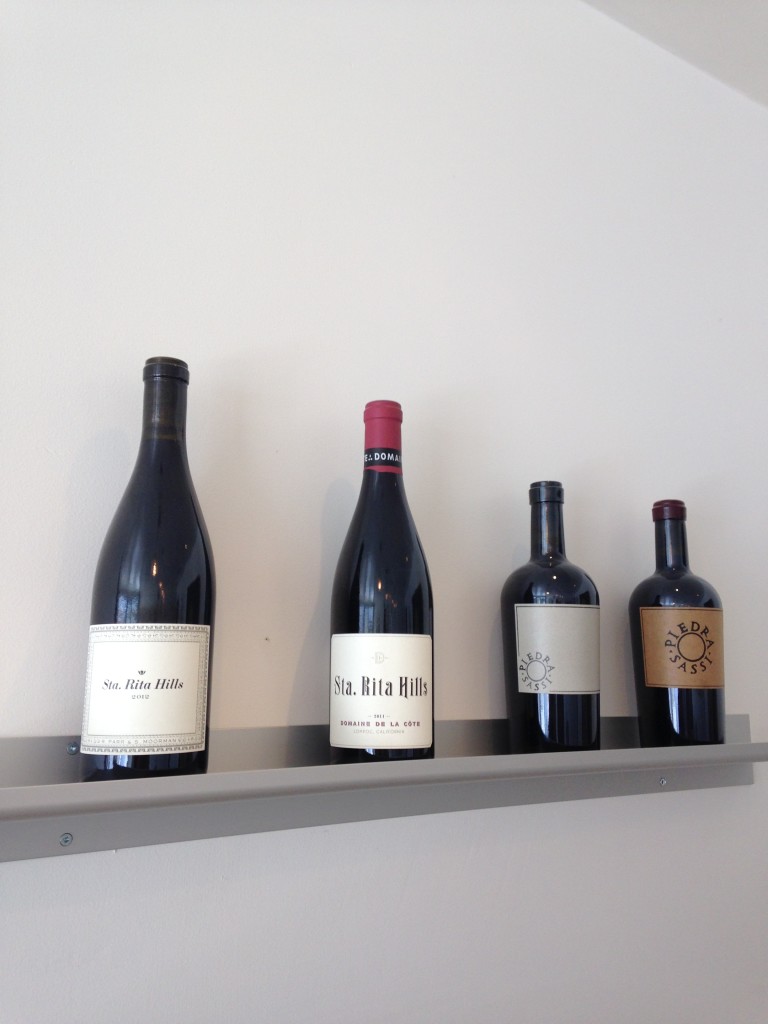 Granada Books
1224 State Street
Santa Barbara
805-845-1818
http://sbgranadabooks.com/