For all you tennis fanatics out there, March Racquet Madness is here!  The2014  BNP Paribas Open  has officially started and what a fantastic tournament it is.  Not only do we have a postcard perfect setting and weather here in the Coachella Valley, but there are many new and improved features at the Indian Wells Tennis Garden.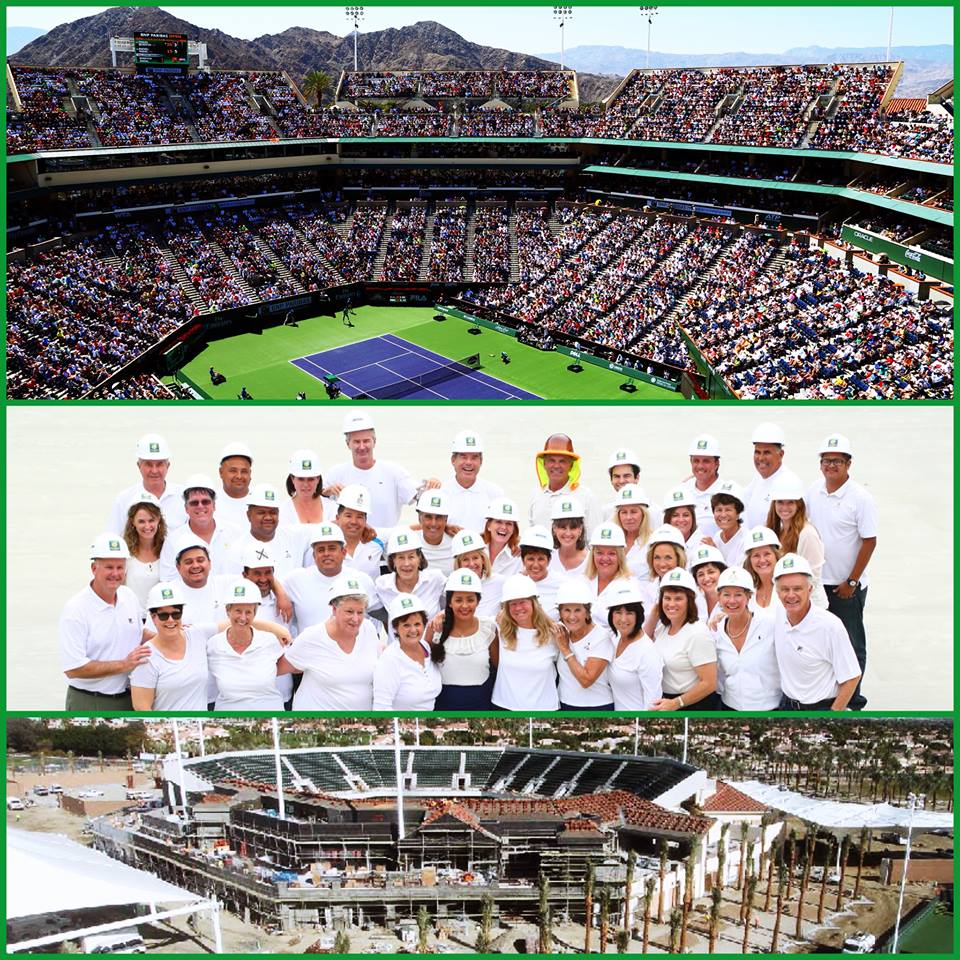 Whether you are a virgin tournament goer or a seasoned veteran, here are my insider tips for some of the things you must see and do at this year's  tournament:
There is a new, state-of-the-art venue this year and it is called Stadium 2   This 8,000 seat stadium is so intimate you feel like you are right on top of the action no matter where you are sitting.  This year most of the seating is unassigned, so you can buy a general admission ticket and enjoy this setting on a first come, first served basis.  Enjoying tennis in Stadium 2 is more than worth the price of admission.  But neither man nor woman lives on tennis alone, so dining is an important component to your enjoyment of the BNP Paribas Open.  You may be surprised about this one, but trust me, this is not your ordinary festival or tournament dining.  Three new fine dining restaurants are located on the second level of Stadium 2 and are available on a first come, first served basis – aka no reservations.  Two of the restaurants are chic, sophisticated, and absolutely stunning.  The third is casual, friendly, and totally outdoors with a commanding view of the tournament grounds.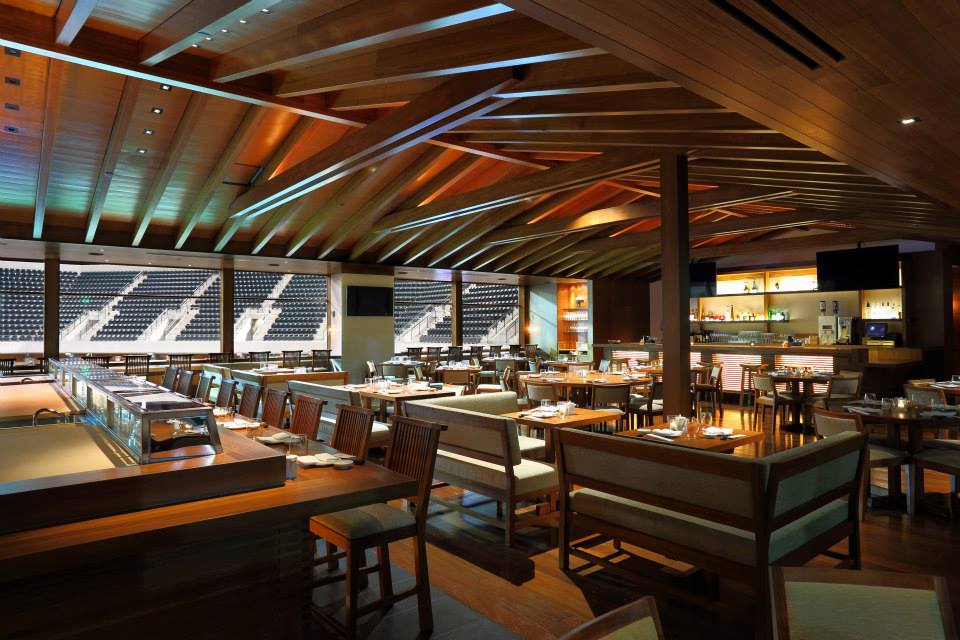 There are twenty-eight Nobu restaurants throughout the world and one is now at the Indian Wells Tennis Garden.  Nobu Indian Wells serves world class sushi and Japanese cuisine in a Zen-like ambiance.  Teak and other fine materials are liberally used throughout the restaurant in a way that creates a sense of opulent calm within the maelstrom produced by the fifth largest tennis tournament in the world.  Amidst this beauty there are a number of distinct dining areas.  In addition to the ubiquitous sushi bar, there is a table counter that overlooks the Stadium 2 court so you have a bird's eye view of the action below, a separate full service bar, tables and intimate dining nooks within, and a lovely outside patio.  The food is worth every pretty penny you will spend.  It is, to date, the best I've had of this genre.  Oh, and if you have a hankering for lobster, make sure to order the off-menu Sweet and Sour Lobster that is a signature dish of Nobu Malibu.  I'm salivating just thinking about it.  An extensive array of artisan cocktails, sake, beer, and wine provides just the right alcoholic beverage to complement any item on the menu.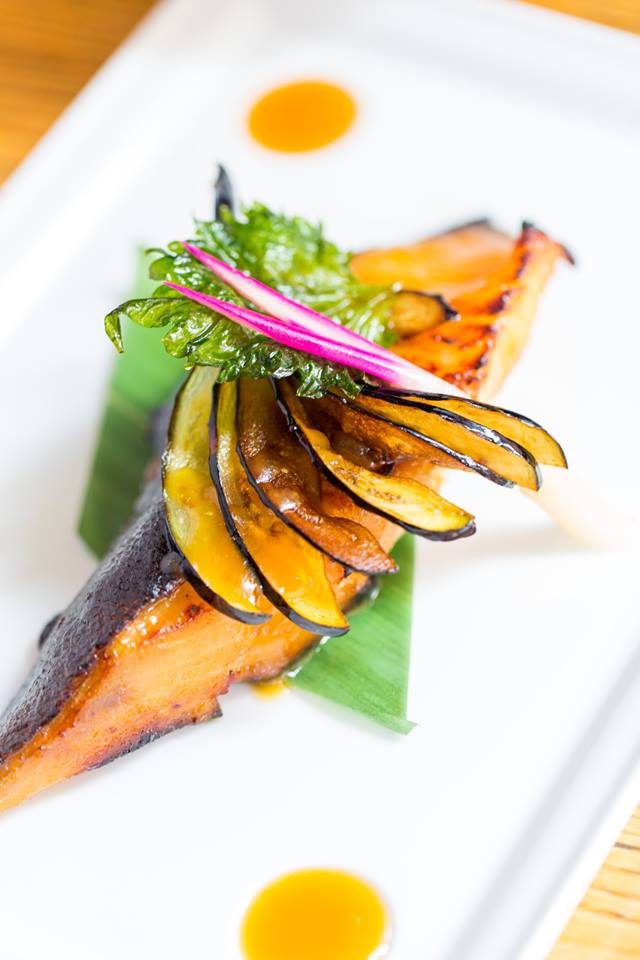 Chop House Indian Wells has a stunning décor.  It is chic, crisp, and refreshing .  You just feel the "coolness" of this hip steakhouse/seafood emporium when you enter.  And if you aren't hungry when you enter, trust me, that will quickly change as there is a glass case showcasing that day's fresh catch and another showing mounds of prime beef in repose.  The meat and fish are all so appealing it will make your entrée selection even more difficult.  Like Nobu, Chop House has a full service bar that you can belly up to and enjoy a cocktail, a table counter to dine and watch the match in session, and an outdoor patio.  Chop House knows how to properly prepare its delicious steaks and seafood, and since there are many choices available, don't ask me for a suggestion.  Trust your eyes and your appetite.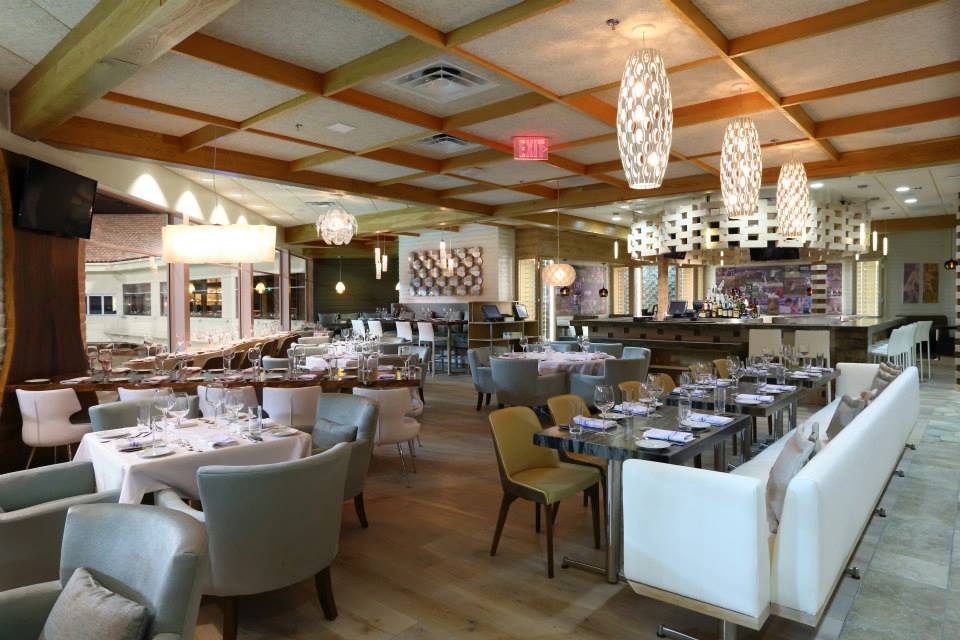 If you are looking for a more casual atmosphere or food you can enjoy quickly or take to go, Piero's PizzaVino offers a great alternative.  Local desert dwellers and snowbirds are familiar with Piero's PizzaVino location on El Paseo, which has been a very popular spot since it opened.  Piero has brought a scaled down version to Stadium 2.   He is serving his famous artisan pizzas, salads and a few pastas all on the outdoor patio overlooking the park-like setting of the Indian Wells Tennis Garden.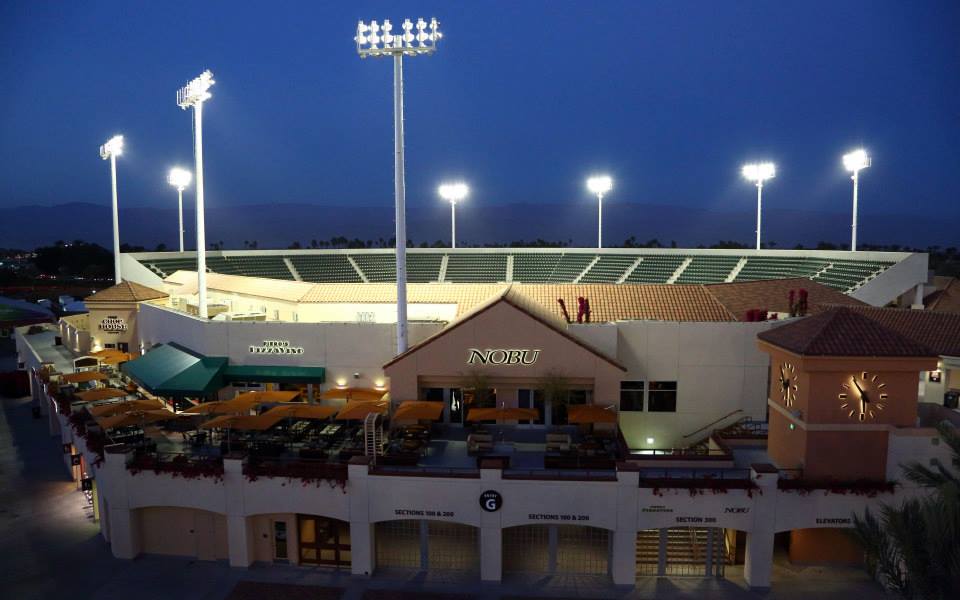 The first weekend offers a great range of activities, including the Salute to Heroes on Friday night which is always a touching tribute to our troops.  Saturday and Sunday Trina Turk has her popular pop-up store at the Indian Wells Tennis Garden.  Sous Chef likes to keep me away from this store as it is very easy to max out the credit cards with her chic Palm Springs-perfect collections.  For more information about the tournament and its associated activities, download the new, exciting, and free 2014 BNP Paribas Open app.  This will allow you to stream or listen live to matches in progress, peruse the menus of Nobu Indian Wells, Chop House Indian Wells, and Piero's PizzaVino, check scores from all matches, and so forth.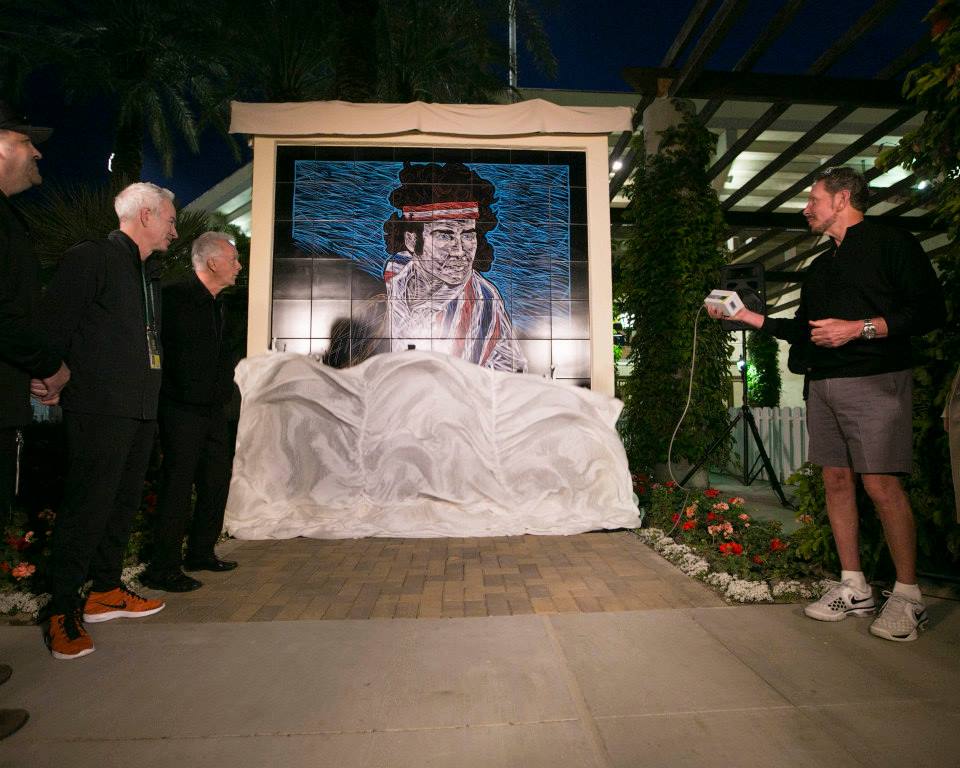 If you feature yourself as a cultured tennis fan, make sure to check out the new murals of past and current defending champions.  It is sports art and lots of fun.  Hey, you may even want to do your own "selfie" in front of the mural and see if you can get it to go viral like Ellen's selfie on the Oscar show.  If you are lucky, maybe you will catch Rafa or John McEnroe comparing their likeness to the mural.
This truly is a special event, so make sure to catch a day of great tennis, sun, dining and fun at the 2014  BNP Paribas Open.
*Photos courtesy of the BNP Paribas Open