I'm a self-professed holiday decorating and entertaining fanatic. It all starts in July when the Hallmark Channel airs "Christmas in July" movies.  The air conditioner gets turned down to artic temperatures and the "kids" (Coco and Rafa) and I snuggle-up in bed with a pile of holiday entertaining magazines, cookbooks, and a box of Lesley Stowe Cranberry Hazelnut Raincoast Crisps for us and start plotting our holiday plans.  Sous Chef claims he is "season sensitive" and he would no more watch Christmas movies in July than he would drink a Manhattan.  So it is not surprising he prefers downing a pitcher of frozen margaritas while watching CFL football to joining the rest of his family in pretending the "weather outside is frightening."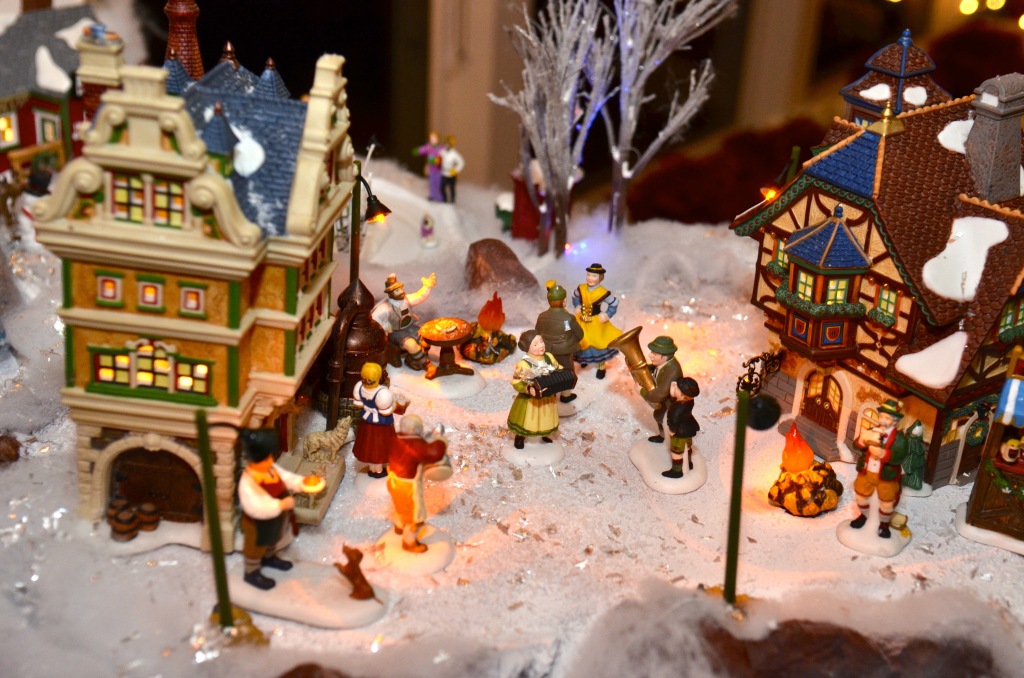 I am just hoping Sous Chef won't pull another Luther Krank on me. Last year he staunchly maintained that, just like in Christmas with the Kranks, there would be no Christmas decorating.  I can understand his reluctance since he must rent an 18-foot U-Haul to move our decorations from storage and it takes us a full week to put them up and another three full days to take them down.  After extensive pressure from me, we compromised and our 2013 Christmas decorating was limited to what could be hauled in five trips by my SUV.  Not sure who was more disappointed about our truncated decorating, me or our then ten month old Havanese puppies who seemed eager to tear into an assortment of Christopher Radko, Mark Roberts, and Department 56 decorations.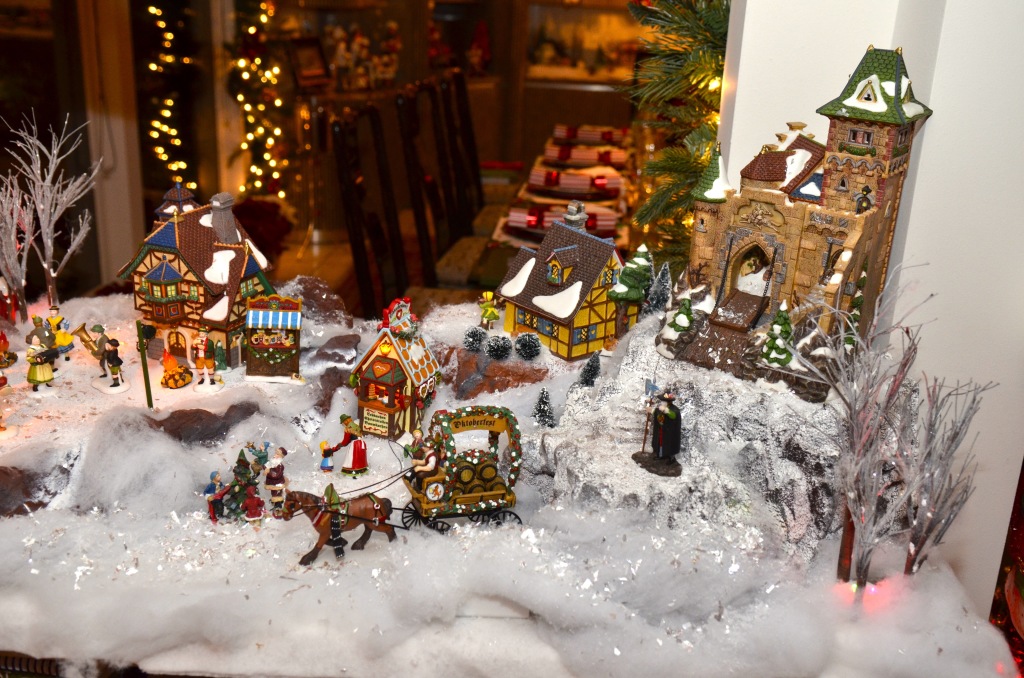 Skipping Christmas really isn't an option. I love it too much and there is already a gaggle of people clamoring for an invite to our Holiday Party.  So the kids and I decided to be proactive before Sous Chef could declare a Christmas moratorium.  It was time to audition some holiday treats and hope they would weaken Sous Chef's resolve and force him to embrace the spirit generated by the "Christmas in July" movies.  As noted in a previous post, I have been energized by my association with Lesley Stowe Fine Foods to sample and find new and exciting ways to use their Lesley Stowe Raincoast Crisps.  Fortunately my pantry is always stocked with Raincoast Crisps, and you know what they say about the way to a man's heart being through his stomach.  Sous Chef has a particular weakness for Raincoast Crisps, so creating a few tantalizing appetizers might win him over.  Who can say no to Raincoast Crisps?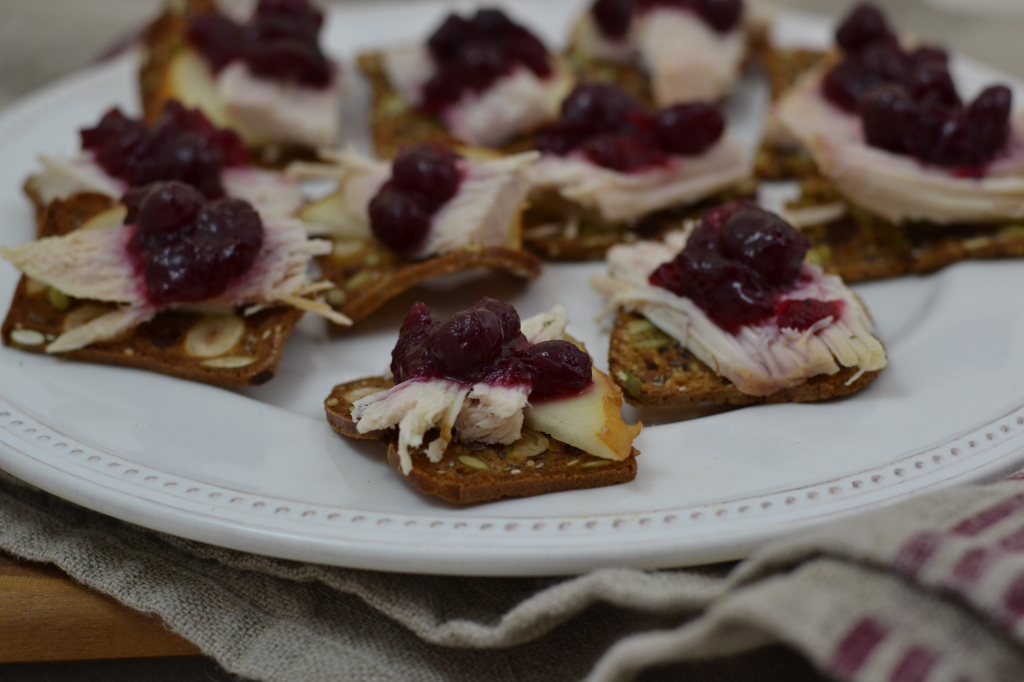 My first attempt resulted in a delightful canapé using the Cranberry Hazelnut Raincoast Crisp as a base that is covered with thin slices of Bosc pear and roast turkey and topped with a dollop of cranberry. The flavors are fresh and bright and the ingredients and appearance just scream holidays, in this case Thanksgiving as well as Christmas.  Since the Cranberry Hazelnut Raincoast Crisps also come gluten-free, you can serve this appetizer to even the most persnickety.  This little appetizer will impress your guests, takes just a few minutes to make, and can be served warm or cold.  It is especially perfect for holiday leftovers, so don't limit yourself to just pears and turkey.  How about apple and chicken, or quince and roast beef?  These combinations will work well with cranberry and hazelnut flavors.  Just let your imagination be your guide.
As always, the opinions and experiences found in my blogs are expressly my own and, in this case, the Kids' as well since they have become devotees of Lesley Stowe Raincoast Crisps.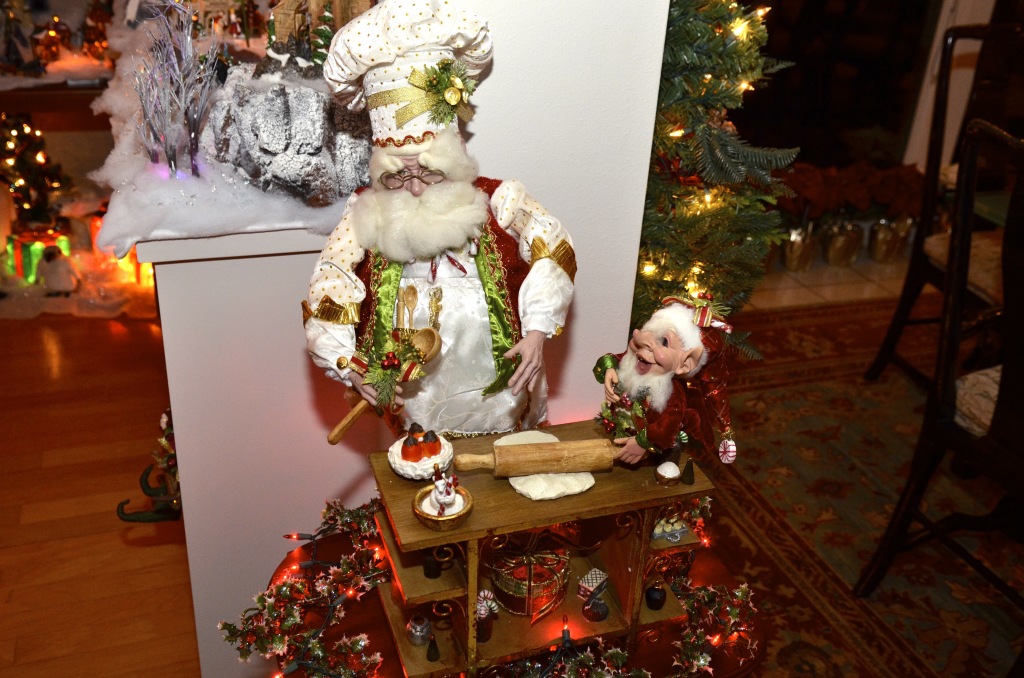 Cranberry Hazelnut Raincoast Crisps with Roast Turkey, Pear & Cranberries
Great appetizer for the holidays using left-over roast turkey.
Ingredients
1 box Cranberry and Hazelnut Raincoast Crisps
4-5 slices roast turkey cut to fit crisps
1-2 Bosc Pears cut into thin slices and quartered
1 cup of cooked cranberries
Instructions
Layer each raincoast crisp with a slice of pear, slice of turkey and spoon of cranberries. Serve at room temperature.