The Cottage Cooking Club is now in session.  So if you have ever wanted to join an online cooking group, or challenge yourself to cooking everything in a single cookbook, now is your opportunity.  Andrea Mohr from The Kitchen Lioness blog has started "The Cottage Cooking Club," which is inspired by Hugh Fearnley-Whittingstall's River Cottage Veg Every Day.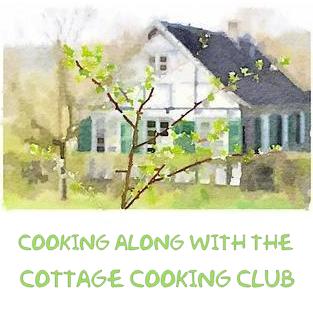 River Cottage Veg Every Day is an incredibly user-friendly cookbook that explores different ways to prepare vegetables.   Vegetables are often overlooked and frequently prepared in rather uninspired ways.   Sous Chef and I are both guilty of this.    Frequently our vegetables are quickly steamed,  sautéed, or microwaved with no real thought, seasoning, or pizazz.  Since we are trying to add more vegetables into our diet, this book unquestionably supplies the motivation and the means.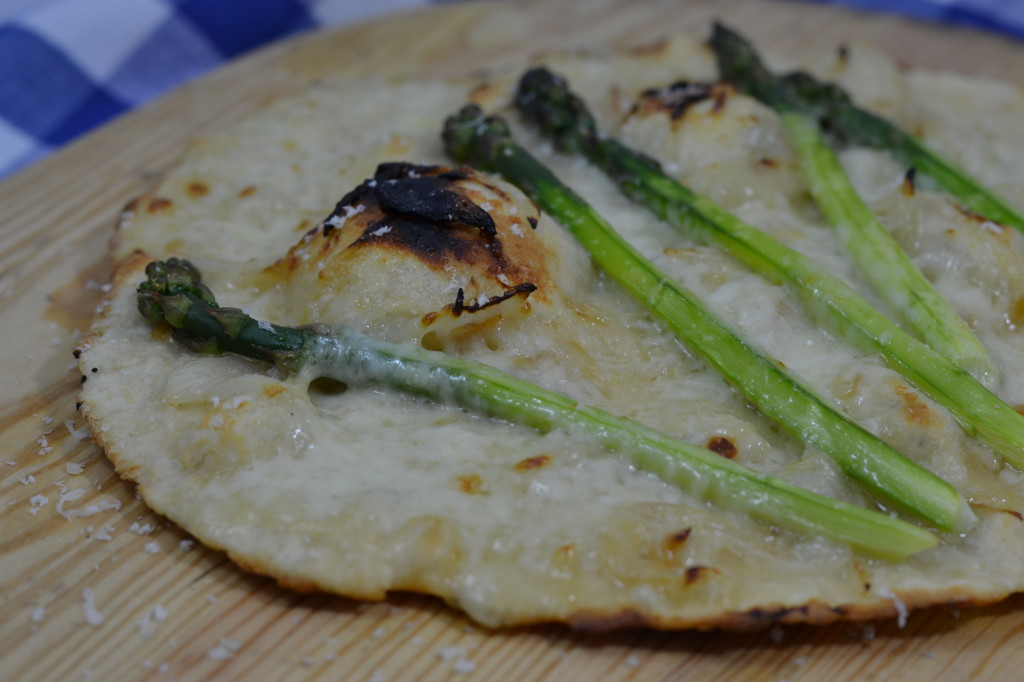 This month we have tried Asparagus Pizza, Carrot Hummus, Gazpacho, and Magic Dough (as the base for pizzas and Pita Bread).  The Magic Dough recipe is worth the price of the cookbook.  It is one of the most versatile doughs I've worked with, and is stable in the refrigerator for up to 10 days.  That means you can make it on a Sunday and have dough ready for pizzas, pitas, bread sticks, and rolls throughout the week.  I ended up using the Magic Dough for the Asparagus Pizza from the cookbook and a Southwestern Smoked Duck Pizza of my own creation, and for Pita Bread to go along with the Carrot Hummus.  But Sous Chef and I don't live by dough alone, so the actual vegetable recipes are of greater consequence.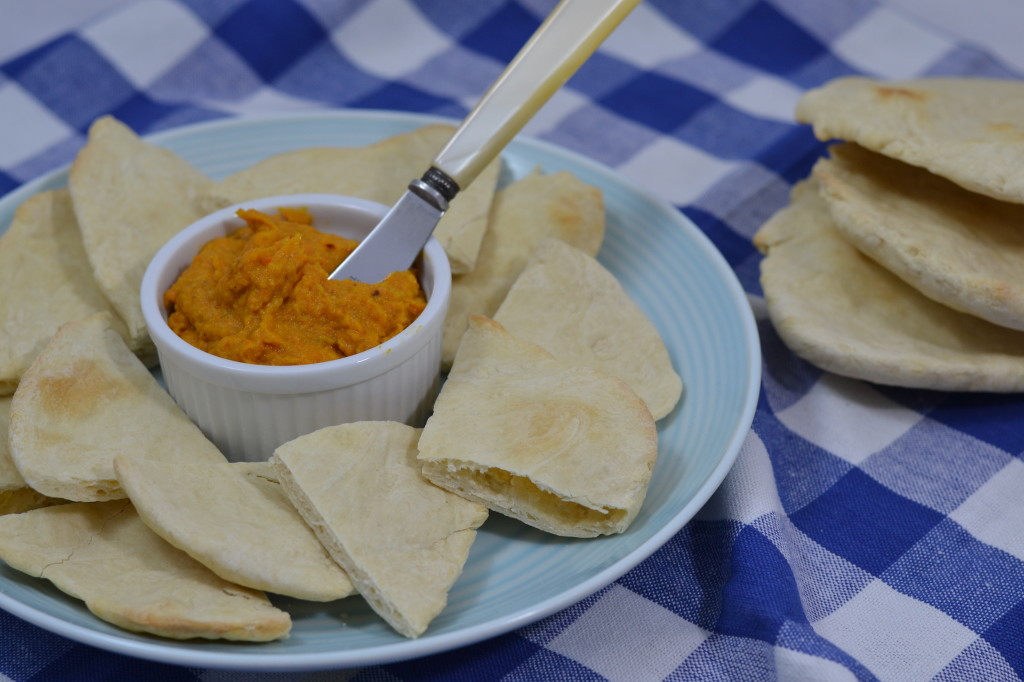 I like hummus more than Sous Chef does.  In fact, I am convinced that at some point in the distant past he confused hummus with haggis and that error has prejudiced his opinion ever since.  However, the River Cottage version of Carrot Hummus gives a whole new dimension to hummus and received grudging acceptance by Sous Chef whose first bites were made with nose firmly clamped between his fingers.  Carrots are naturally sweet and, when coriander and cumin seeds are added, the carrots take on a subtle, smoked flavor.   The resulting flavor is not as overwhelming as curry powder can be, but still it reminds you of being on vacation somewhere exotic.  This can be the star of the next potluck you attend and people will be begging  for the recipe.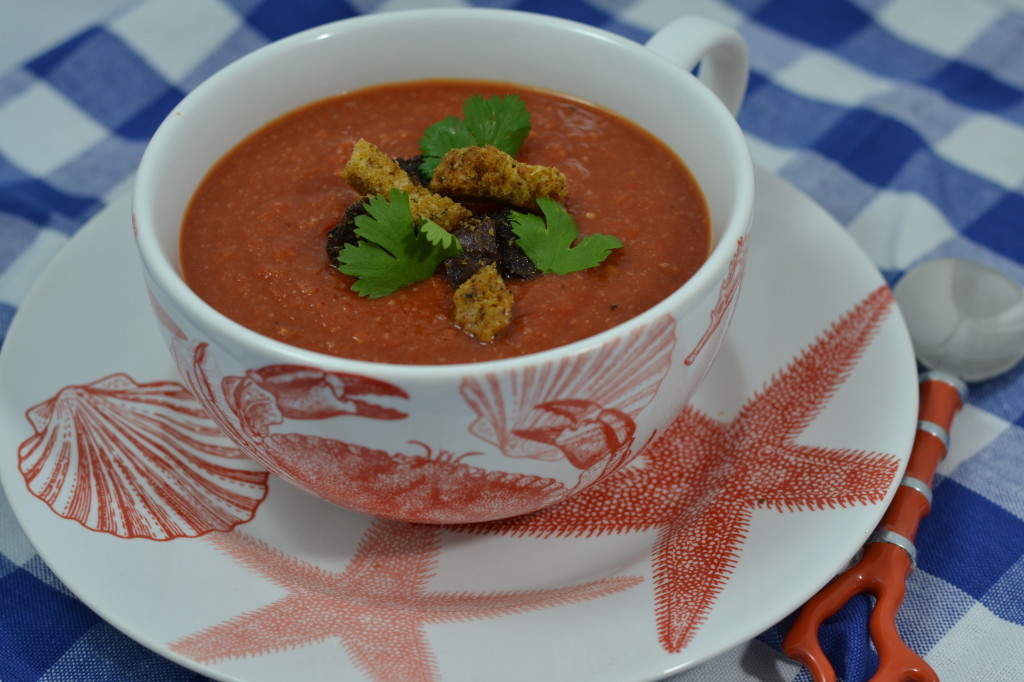 Gazpacho was the final recipe we made this month as a Cottage Clubbie.  Technically, this wasn't in the first month's suggested recipes, but I'm not great at following directions and Sous Chef is always on a quest for the perfect Gazpacho.    We made this recipe twice.  The first time we used fresh tomatoes that weren't quite ripe enough and lacked flavor.  Sous Chef was a little defensive about the tomatoes, lamenting the lack of selection and questioning why he was buying fresh tomatoes anyway since everyone knows the virtues of San Marzano Tomatoes.  We could tell the recipe had a lot of potential and decided to try it a second time with canned San Marzano Tomatoes—the real ones from Italy, not the ones with the Italian name that are produced in the United States .  The second time was incredibly successful.  The texture and color were near perfect and the flavor was sublime.    This is a terrific recipe, and especially valuable when you are in a time crunch and cannot go through all the culinary machinations required to make "Tichi's Gazpacho" from Jose Andres.
In summary, every recipe we tried this month was a winner and has been added to our ever-expanding cooking repertoire.  Join The Cottage Cooking Club and see what others have to say about this months selections.