Sparkling brings to mind champagne and diamonds.  Sparkling can also describe one's personality, this month's Blogger C.L.U.E. Society theme and the blog I was assigned Liv Life.  Liv Life is a gorgeous blog filled with beautiful photography, tales of  life in SoCal (aka Southern California) and a family's adventures.  It is a wonderful blog to have discovered, and gives a sense of place and time to the readers.
Being a SoCal resident, I really appreciated the approach that Liv Life takes with food, fresh ingredients, light meals and occasionally suffering from TMS (too much sunshine and not enough winter).  There was an endless array of recipes that fit the SoCal lifestyle and are great for extreme heat.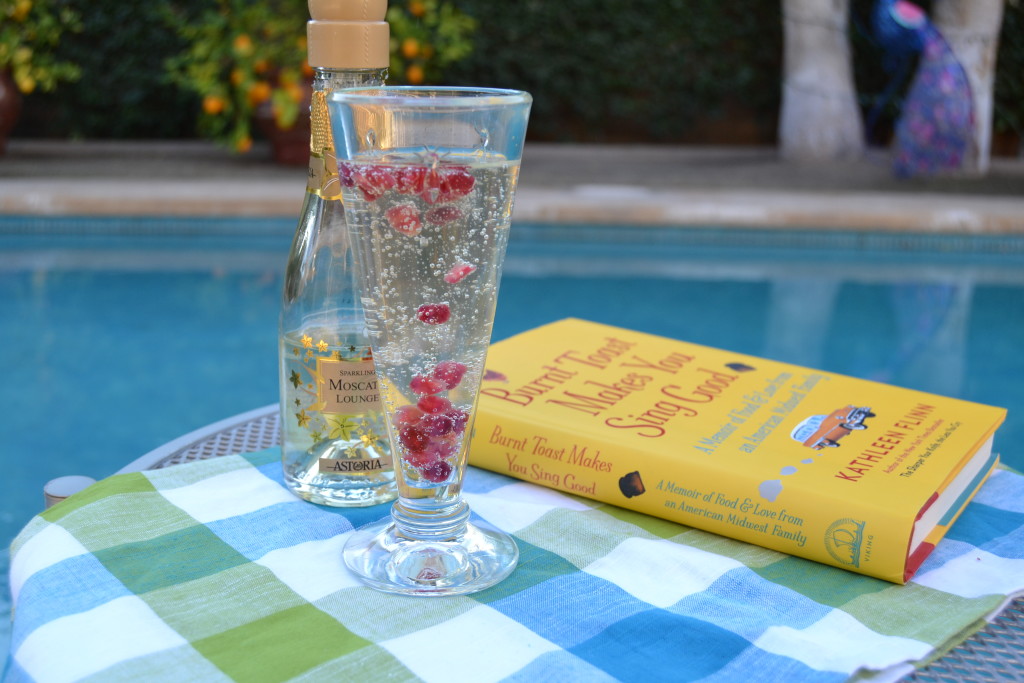 One of the recipes I loved was Liv Life's California Quinoa Winter Salad.  It epitomizes everything sparkly and winter in SoCal.   I hope you get a chance to try it.
Another sparkling recipe I found on Liv Life's site was a simple and easy Pomegranate Champagne.  It is a no-brainer and sure to liven up any occasion!
The Rest of the Sparkly Blogger CLUE Lineup: