The Blogger Clue Society is having a St. Patrick's Day Celebration this week.  I'm the virtual bartender and have the perfect cocktail concoction to celebrate the festivities.  It even has a hint of green to keep you from being pinched!
This inspiration comes from Kate's Kitchen.  Kate is a former recovering commercial banker so she can relate to my day to day adventures in commercial banking.  Much like me, Kate started Kate's Kitchen as a way to share kitchen adventures with friends and as a creative outlet.  (Trust me, working with numbers all day can be mind-numbing and you need something to keep the creative juices running.)  She also loves a good cocktail and has several great recipes on her site.  The Basil Gimlet jumped out at me.  I had just picked up a new Gin to try from Wally's Wine in Beverly Hills and thought this would be the perfect excuse to give it a test drive.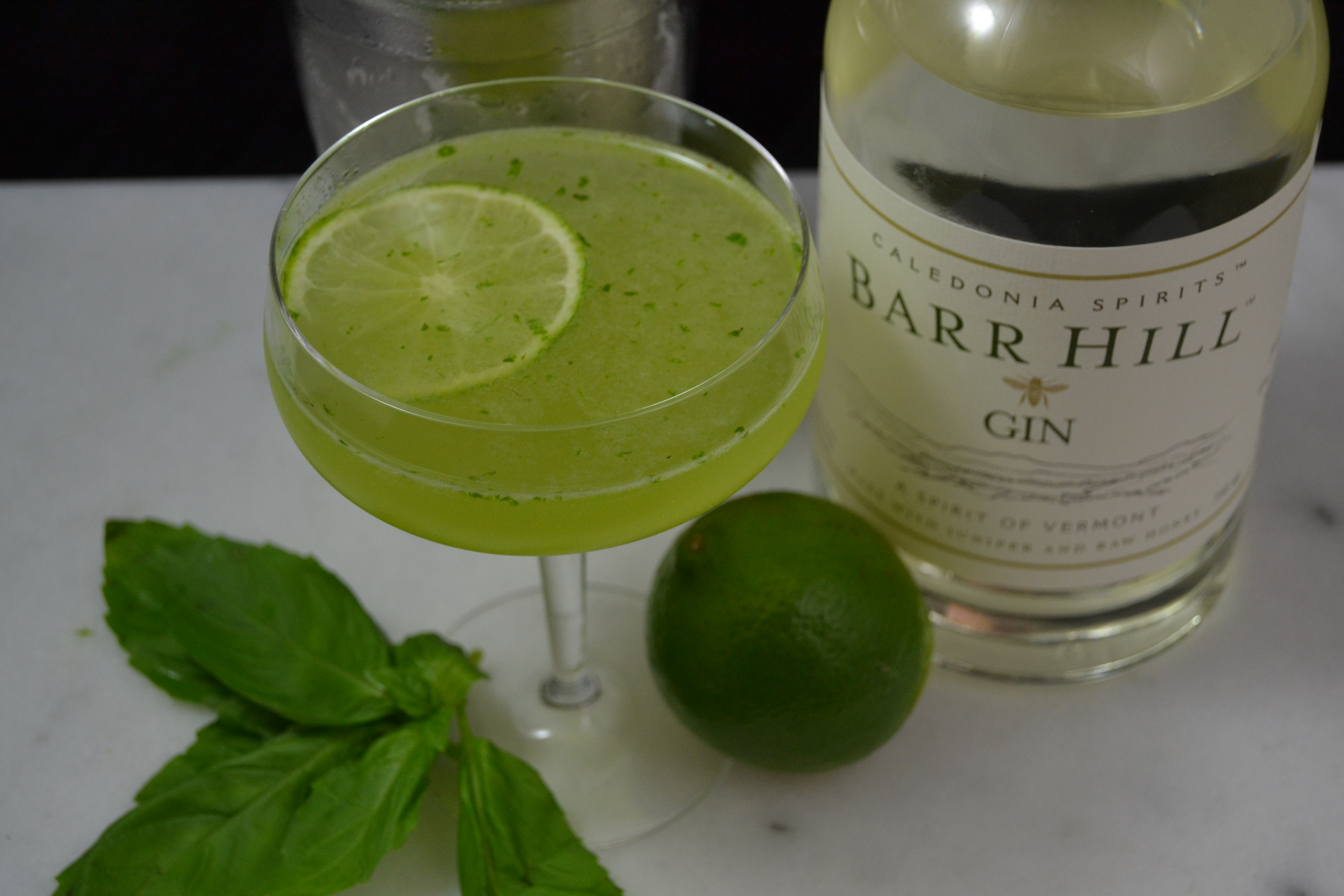 If you are unfamiliar with a Gimlet, it is a refreshing cocktail best enjoyed ice cold and on a hot spring or summer day.  You can make it with Vodka or Gin.  I'm a Gin Gimlet Girl so I adapted Kate's recipe slightly by using Barr Hill Gin and added a little lime zest and juice.  The end result is a Basil Lime Gin Gimlet.  Gorgeous and refreshing, this cocktail will cool you down when the temperatures start heating up.
Looking for some St. Patrick's Day inspiration?  Check out what the rest of the Blogger Clue Society made this month:
Basil Gin Gimlet
Ingredients
2 ounces Barr Hill Gin
1 ounce simple syrup
zest of one lime
juice of one lime (approximately ½ ounce)
4 torn basil leaves
ice
lime slice for garnish
Instructions
Place all ingredients in cocktail shaker and shake vigorously. Pour into chilled martini glass or couple glass. Garnish with slice of lime.