The Blogger CLUE Society is back!  This month our theme was Potatoes, and while the rest of the crew is knee deep in potato recipes, I decided to stretch the potato theme a bit and delve into cocktails – after all I think at least one or two spirits can be made with potatoes; and how you can you celebrate St. Patrick's Day without a spirit to wet your whistle?
Alice from A Mama, Baby, and Shar-Pei in the Kitchen  knows how to make a cocktail.  She has a fun feature Mad Men Cocktails that I've been crazy about.  Alice had a great recipe for a Classic Old Fashioned Cocktail.  You can't go wrong with Vintage Cocktails; they are classics for a reason.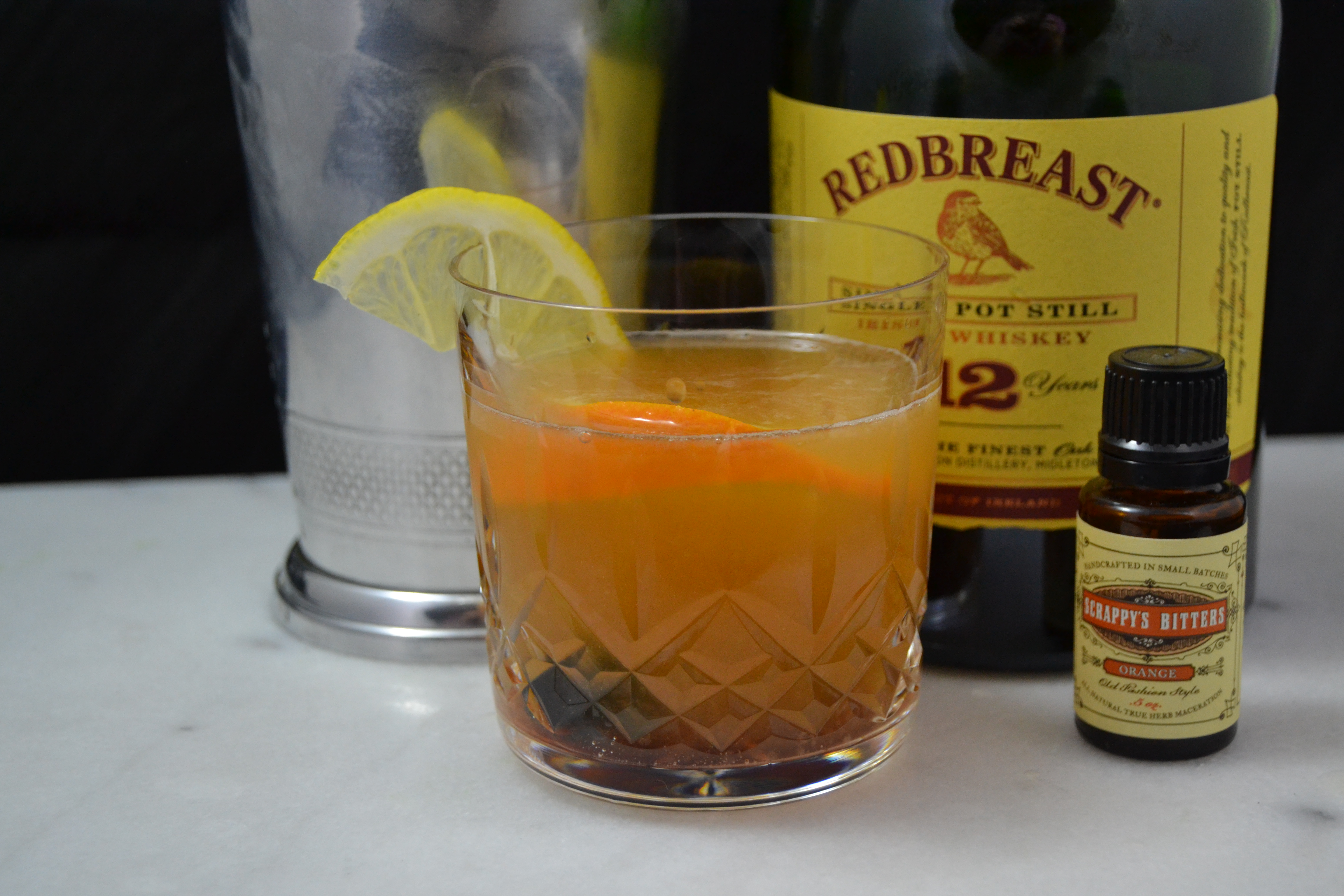 I put a slight twist on her recipe to celebrate St. Patrick's Day.  The Irish Old Fashioned is made with Redbreast Irish Whiskey  which gives a solid foundation with hints of spice, sherry, and cream.  I added ½ ounce of fresh orange and ½ ounce fresh lemon juice to the Irish Whiskey.  I find that freshly squeezed juice adds a lively tone to cocktails.  I also used a combination of Angostura Bitters and Orange Bitters and swapped the maraschino cherries for Luxardo Cherries.  The end result was smashing.
Looking for some St. Paddy's Day inspiration?  Check out what the rest of the Blogger Clue Society made this month: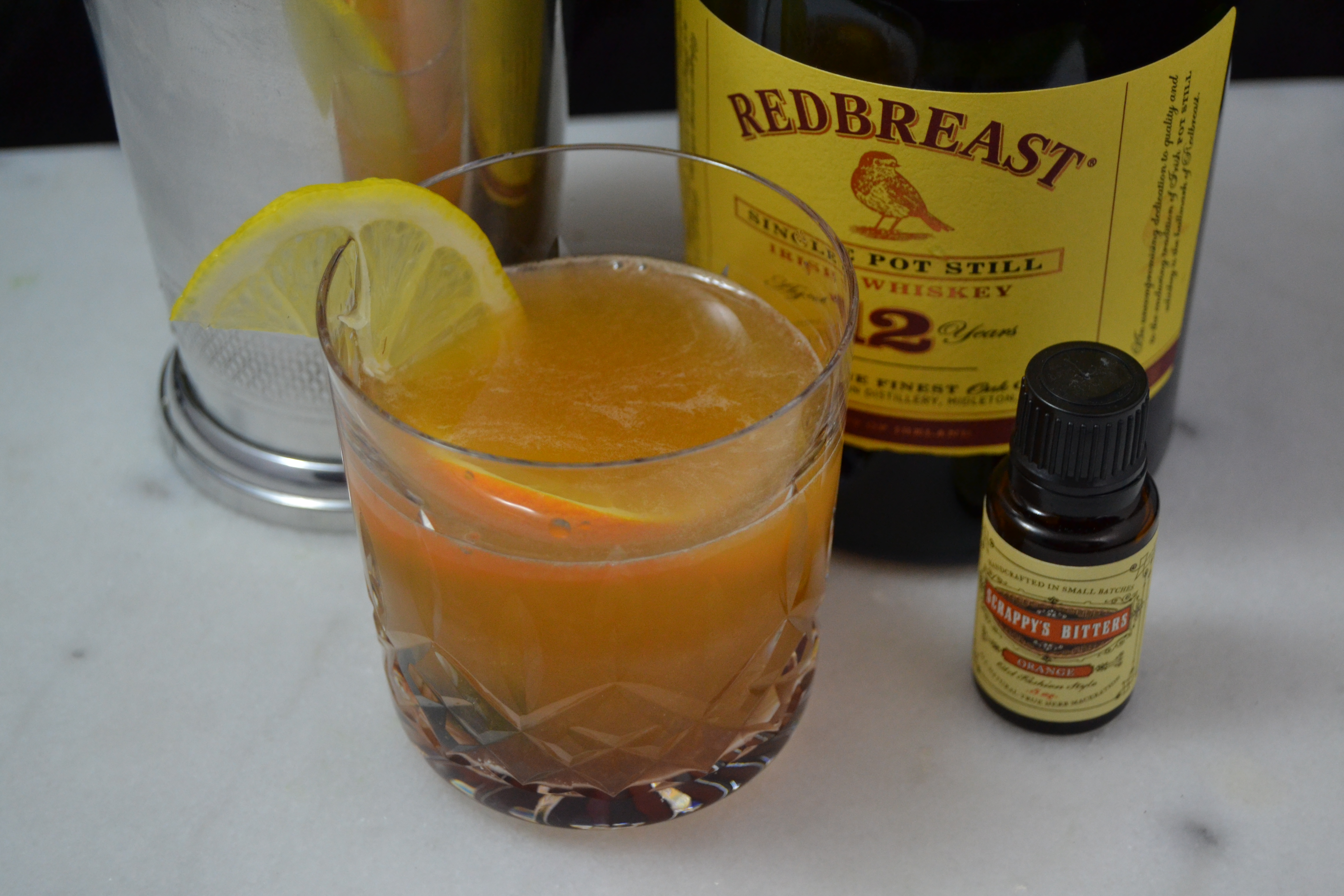 Irish Old Fashioned Cocktail
Ingredients
2 ounces Redbreast Irish Whiskey
½ ounce freshly squeezed orange juice
½ ounce freshly squeezed lemon juice
2 dashes Angostura Bitters
2 dashes orange bitters
¼ ounce simple syrup
3 Luxardo Cherries
1 orange slice
1 lemon slice
Ice
Instructions
Place all ingredients except cherries in a cocktail shaker. Add ice. Shake vigorously. Place Luxardo Cherries into the bottom of an old-fashioned glass. Pour contents of cocktail shaker into old-fashioned glass and garnish with a slice of orange and lemon slice.