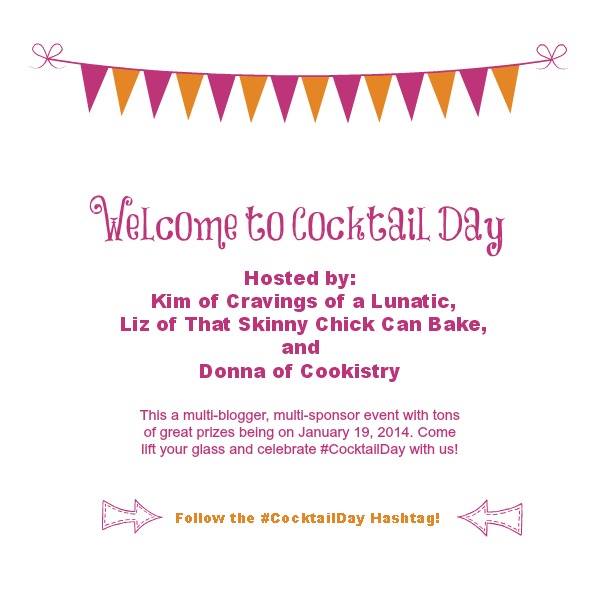 Welcome to Cocktail Day, a multi-blogger event co-hosted by Kim of Cravings of a Lunatic, Liz of That Skinny Chick Can Bake, and Donna of Cookistry. We are raising our glasses to toast you all with some unique and delicious cocktails and mocktails in anticipation of the Big Game and Valentine's Day. Be sure to bookmark or pin these creative beverages for your next gathering. We hope you enjoy this marvelous event and the incredible giveaways from our generous sponsors. Cheers!
For this occasion, I'm sharing one of our house specialties – Le Jardinier.  Le Jardinier is my take on "The Gardener," the head bartender's eponymous signature cocktail at RM Seafood at the Mandalay Bay Hotel in Las Vegas.  It is spritely in taste, a little minty on the nose, and the perfect way to use the last of your summer basil.  The bits of basil floating among chards of ice on the cool, light green surface make for an attractive and inviting cocktail.  My version varies with the addition of Ginger Liquor, and a combination of lemon and lime juice.  It is perfect for this balmy winter weather we are having in Southern California, or for anyone wanderlusting about warmer weather.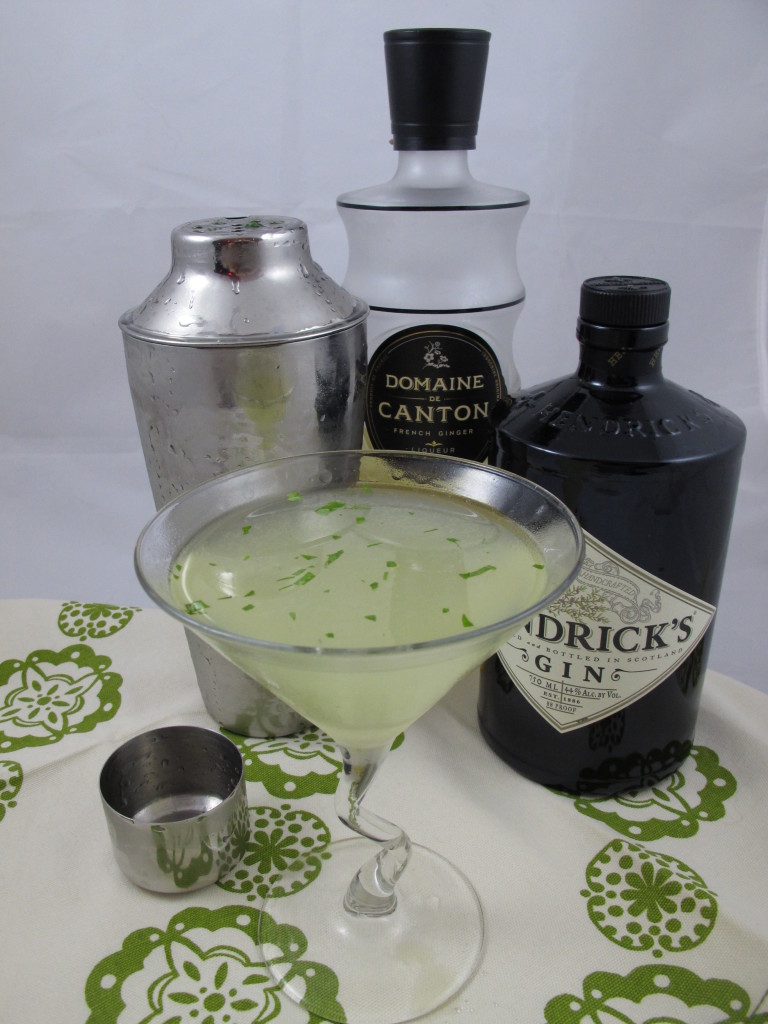 Other Fabulous Bloggers Mixing It Up with Us for Cocktail Day:
Our sponsors for Cocktail Day are: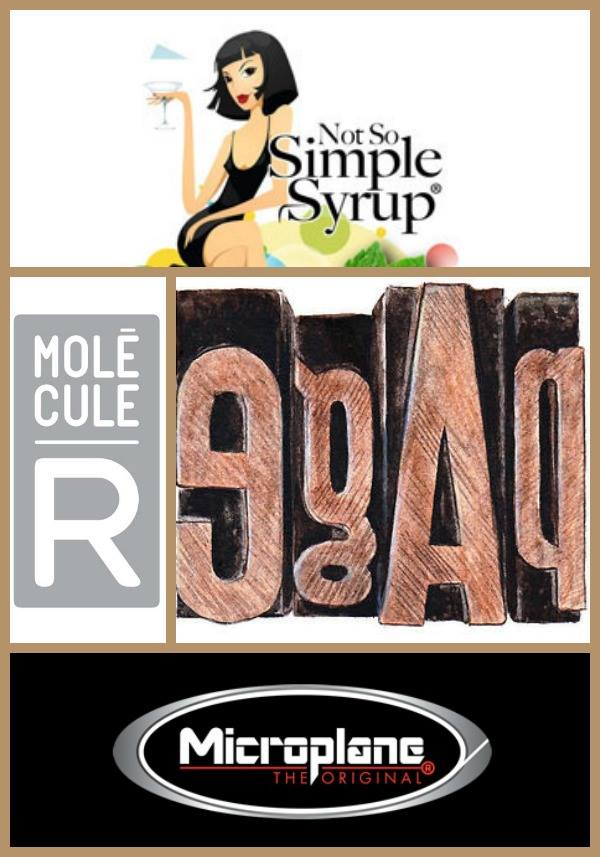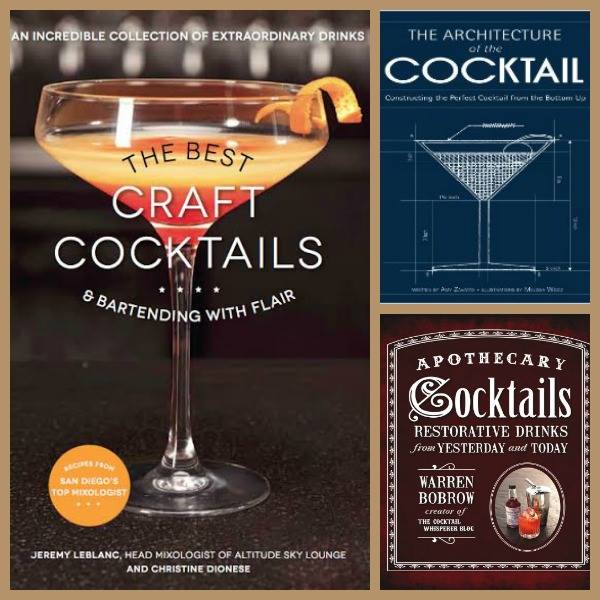 The list of prizes for Cocktail Day
2  Individual Copies of Molecule Gastronomy by Molecule-R Cookbook
1 Set of Mojito R-evolution(Molecular Mixology Kit)
1 Set of Margarita R-evolution (Molecular Mixology Kit)
1 Set of Cosmo R-evolution (Molecular Mixology Kit)
1 Copy of The Architecture of the Cocktail sponsored by Race Point Publishing
1 Copy of <aApothecary Cocktailssponsored by Fair Winds Press
1 Copy of The Best Craft Cocktails and Bartending with Flairsponsored by Page St. Publishing
1 Microplane Bartender's Garnishing Tool
1 Ultimate Citrus Tool Microplane Citrus Tool
***This giveaway is intended for each prize to have a separate winner! No person can win multiple prizes. This giveaway is open to U.S. residents only . Winners will be chosen by random draw. The winners will be notified via e-mail, and have 3 days to respond or another winner will be chosen.***
Le Jardinier Cocktail –
#CocktailDay – Le Jardinier
Ingredients
2 ounces Gin
1 ounce Ginger Liquor
1 ounce Simple Syrup
Juice from ½ of a fresh lime
Juice from ½ of a fresh lemon
3 fresh basil leaves torn or roughly chopped
ice
Instructions
Place all ingredients in cocktail shaker. Shake vigorously. Pour into chilled martini glass.