Bonjour! Welcome to the first installment of Weekend in a French Kitchen. Every weekend for the next 3 ½ years I'll be cooking my way through Café Boulud Cookbook by Daniel Boulud and Dorie Greenspan and A Year in a French Kitchen by Mimi Thorisson with a group of crazy, dedicated home cooks who share a passion for French cooking.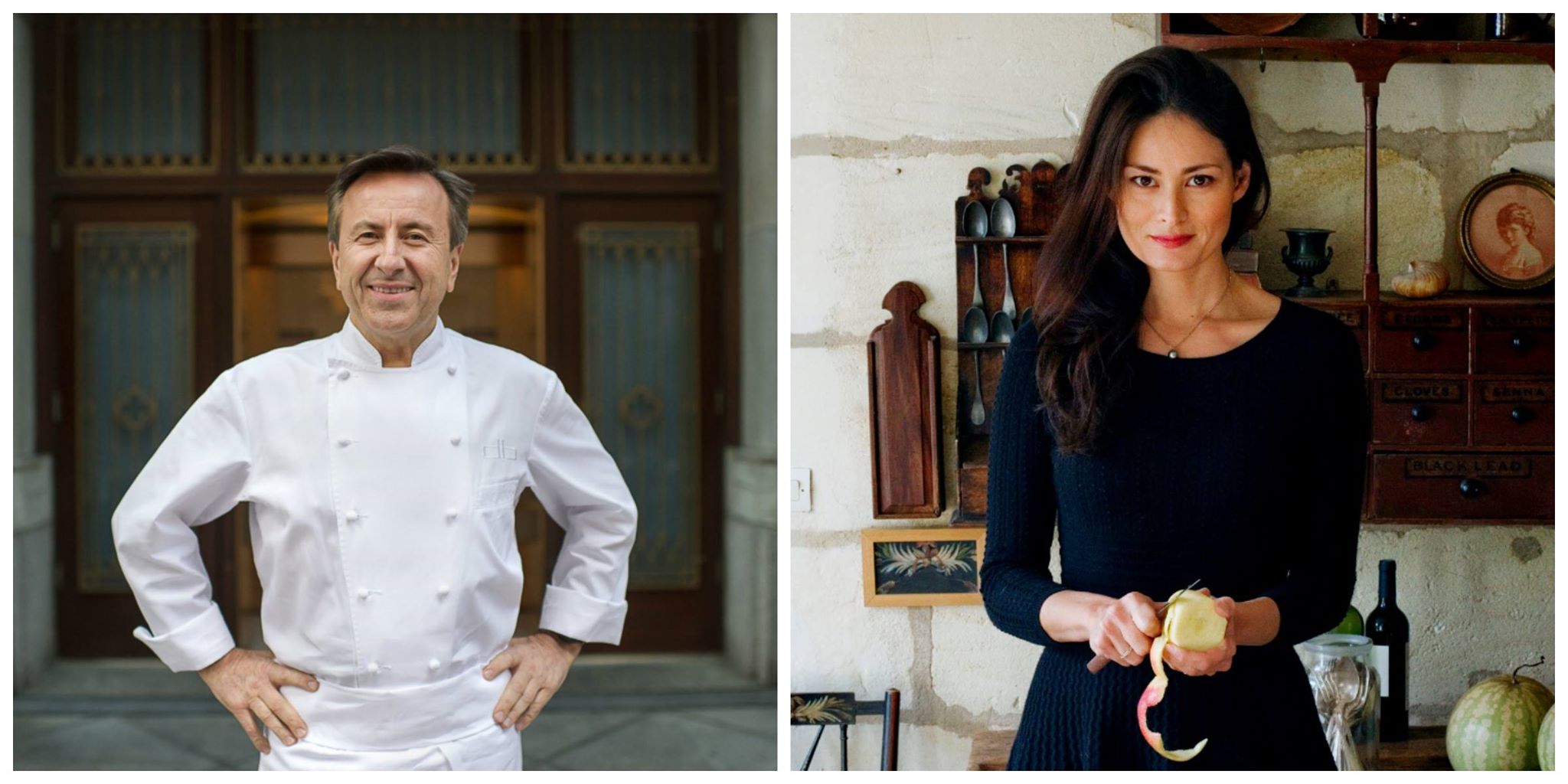 I've been a huge fan of Daniel Boulud for ages, and have made a point to purchase every cookbook that he has done. When in a city that has one of his restaurants, I always make a point to dine there. I guess that makes me a "Danilow" (get it fellow Fanilows???). Really, what is not to love? Daniel Boulud is a talented chef, charming, funny and knows how to teach home cooks to improve their skills. Besides, he is French and has that adorable accent.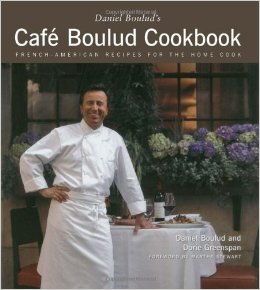 Our first assignment from Café Boulud Cookbook is Skate Wing with Brown Butter and Capers. I'll admit my knowledge of skate was limited to the lace-up kind with the stopper on the front—although Sous Chef fondly remembers when they were metal contraptions clamped to the soles of his tennis shoes. But I was clueless about the fish kind. It certainly is not a native fish to the Palm Springs area (trust me when I tell you don't want to eat the native fish from the Salton Sea unless you are trying out some radioactive therapy) nor a fish found in our neighborhood markets or restaurants. Our locals' taste in fish is more parochial than progressive and generally we must visit metropolitan areas for the more exotic. However, Jensen's Finest Foods was happy to accommodate our request for Skate Wing and two days later we had a fresh order from Los Angeles of Pacific Coast Skate Wing.
As context for this assignment, I learned a few things about Skate Wing. First, it is related to the ray and found year-round and worldwide in oceans and gulfs (Atlantic, Pacific, Artic, Mediterranean, etc.). Second, this flat fish has two edible wings with a cartilage that can be left in for cooking but must be taken out for eating. And third, it is best fresh and will have a very powerful odor akin to household ammonia and an unappealing flavor if not used immediately. The bad news is that this puts a little pressure on to complete the dish on the day planned. The good news is you will know instantly if your Skate Wing is fresh or not.
The preparation of this dish is quite simple and something that can be done on a weeknight. Potatoes are diced and cooked with lemon juice for about 15-20 minutes and serve as a platform for the Skate Wing. While the potatoes are cooking, the Skate Wing is poached in a liquid concoction (it can also be quickly sautéed in oil and/or butter). Then magic happens when you create the brown butter sauce. Brown butter sauce is like liquid gold and adds a richness and complexity to any dish it adorns, including this one. When the three elements of this dish are complete, plating is simple:  some potato as the base, topped with the Skate Wing, and garnished with the brown butter sauce. This is a gourmet restaurant quality meal you can make at home in less than 30 minutes.
Skate Wing is supposed to be meaty with a mild, nutty taste and very soft and gentle to eat. Sous Chef enjoyed the flavor and texture of the Skate Wing more than I did. I found the fish to be a little on the sweet side and flaky in texture. But I am expressing a preference and not a criticism of the dish. I would try sautéing the fish next time or making this dish with a substitute such as cod, tilapia or diver scallops.
Any meal–but particularly a French meal–is not complete without a wine pairing. For this dish we paired a 2013 Champalou Vouvray. It has notes of citrus and pear, slightly fruity but not overly sweet. The wine is balanced and has a nice amount of acidity. We found this at Total Wine for $14.95.
If you are interested in joining Weekend in a French Kitchen sign up here. Make sure to check out what the rest of "Danilows" have done this week by visiting us at Weekend in a French Kitchen or by visiting their links below:
Kayte from Grandmas Kitchen Table
Susan from Little French Bakery
Camilla from Culinary Adventures with Camilla
Tammy from Telling Stories from Chez Nous
Christy from Confessions of a Culinary Diva
Peggy from Pantry Revisited
Cindy from Cafe 503
Rebekah from Making Miracles
Alice from A Mama, Baby & Shar Pei in the Kitchen
Steve from Victorian Pantry
Gaye from Laws of the Kitchen
T.R. from Gluten Free Crumbley
Joan from Carolina Cookbook Connoisseur
Kate from Kate is Cooking
Emma from Blue Bungalow