Croquants?  Say what?  While I am familiar with Cro-Magnons, Croque Monsieur, and croquet, I had never heard of croquants.
Thus I almost missed this week's French Fridays with Dorie challenge because I was croquant clueless.  I assumed it was a version of croissants or even a cronut.  While I love a good croissant, I've never been inclined to make one since its production seems difficult and, anyway,  I am all thumbs when it comes to  handling wafer thin layers of pastry dough or spring roll wrappers.  And although I am familiar with the cronut, I have never tasted one and now did not seem a good time to try.  So I decided to forego this week's baking endeavor.  But then the guilt set in and I opted to check the recipe to learn what is a croquant and how complicated it is to make.  Don't you hate it when you guilt trip yourself?  Especially when it occurs just before you need to leave for work!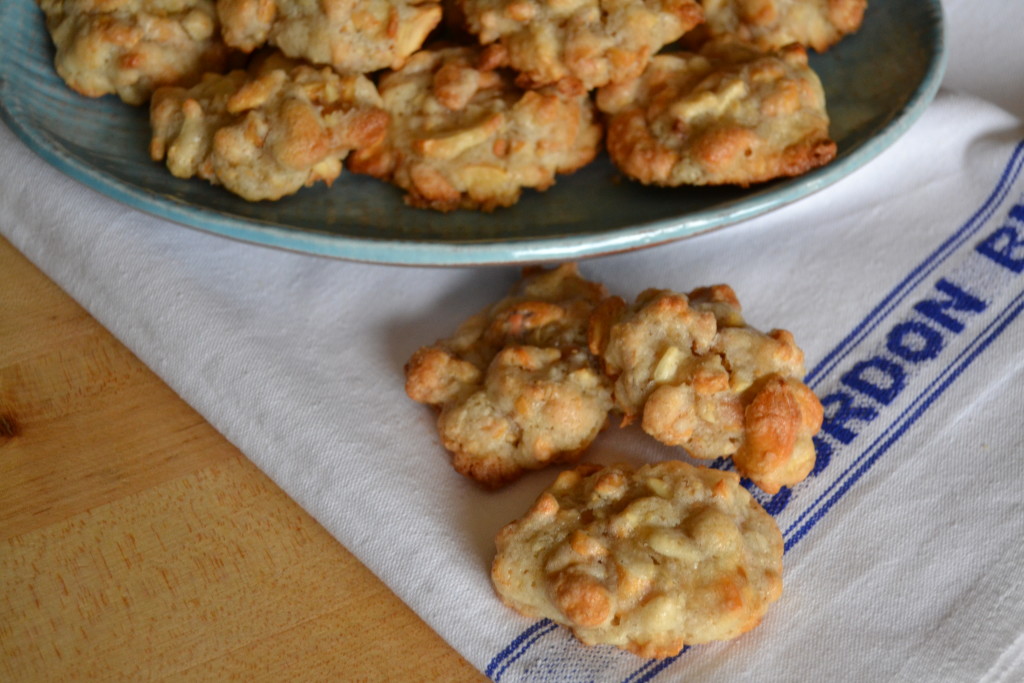 What a relief when I discovered that a croquant is merely a four ingredient cookie:  egg white, nuts, sugar, and flour.  I had all four ingredients at home and therefore no excuse not to bake it.  The recipe calls for almonds, but Dorie mentioned at side bar that she likes using cashews as well.  Since I had Cashews with Sea Salt in the pantry, I used those for my nut.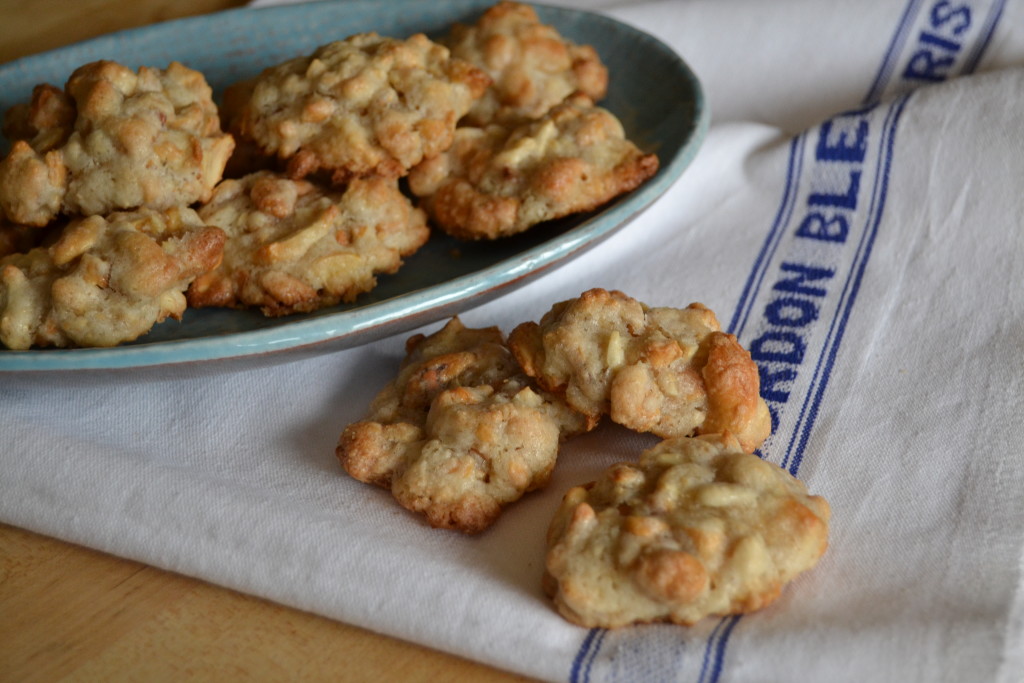 Croquant means crunchy in French, and it is also the name given a revolt of peasants in 1636 in southwestern France, the first great revolt of the seventeenth century, who were termed "crunchers."  This cookie lived up to its culinary terminology.  It is a crunchy delight with each morsel a perfect combination of sweetness, saltiness, and crispness.  You don't need to revolt against Girl Scout Cookies in order to be a cruncher and enjoy this croquant.  This might be my new favorite cookie and I can't wait to experiment with different nuts and seasonings.
Make sure to check out how the rest of the French Fridays with Dorie Group faired with their Croquants by visiting www.frenchfridayswithdorie.com.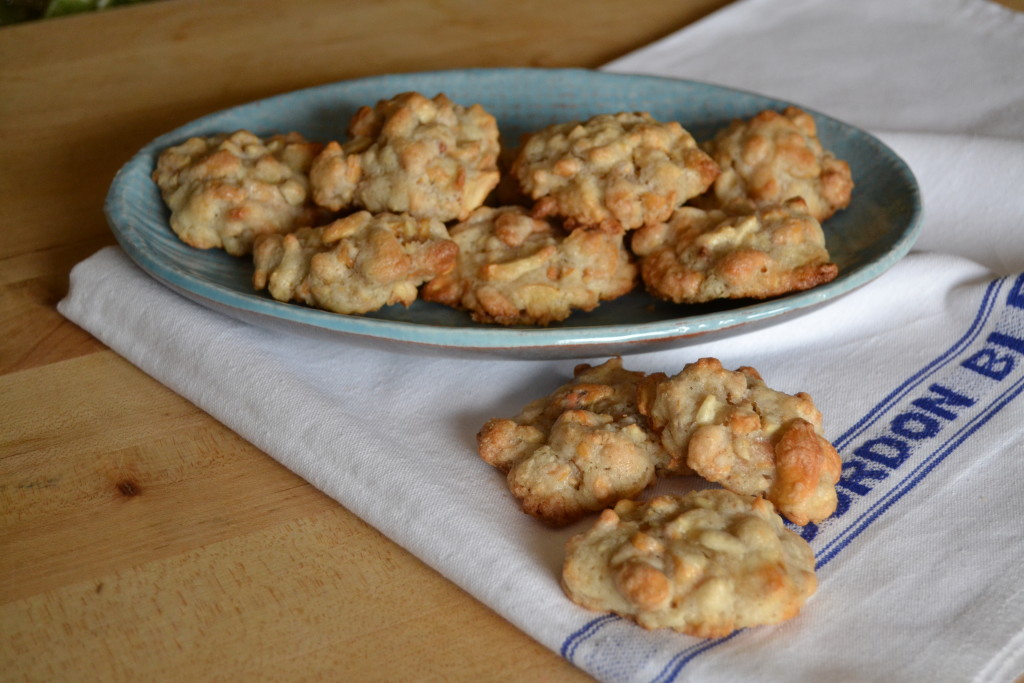 Normally we don't share the recipes from Around My French Table, you can find this recipe at Chow.com.  My adapted version of this recipe is below.
Croquants
Author:
adapted from Dorie Greenspan
Ingredients
16 ounces of Roasted Cashews with Sea Salt, chopped
1¼ cup sugar
3 large egg whites
½ cup plus 1 tablespoon flour
Instructions
Heat the oven to 400°F and arrange two racks to divide the oven into thirds. Line two baking sheets with parchment paper and set aside. (Do not use silicon mats—the cookies will not crisp as nicely—or buttered baking sheets, as the cookies will spread too thinly; parchment is key.)
Coarsely chop the cashews, set aside.
In a large bowl, combine the sugar and flour, then add the egg whites and salt and stir until smooth. Stir in the cashews.
Drop level teaspoon measurements of batter at least 1½ inches apart on the prepared baking sheets, about 20 per sheet.
Place both sheets in the oven and bake for 5 minutes. Rotate the baking sheets front to back and top to bottom and bake until the cookies are golden brown in color, about 5 to 6 minutes more. Let cool completely on the baking sheets. Store the baked croquants in an airtight container for up to 5 days.