Holy Guacamole!  If you are planning a Super Bowl Party, you need to get your game face on sooner than later.
Proper party food should be simple and something you can prepare in advance, so you can mix and mingle with your guests or be glued to the TV cheering on your favorite team.  With this in mind, I have created a Super Bowl Party menu that is sure to wow your guests.  First down is the world famous guacamole from Gabriel's Restaurant in Santa Fe.  This was recently featured in an issue of Sunset Magazine as a recipe worth memorizing.  It is that good.  Sous Chef has been touting its virtues for years as he and his buddies used to consume it and Gabriel's Margaritas by the gallons on their annual golf bacchanalia in Santa Fe.  This is seriously good guacamole that is habit forming and addictive.  I would recommend making this about 30 minutes prior to your guests arriving; the lime juice will keep the fresh green color.  It takes about 7 minutes to prep and make.  Make sure to get Haas avocados as they are the best for making guacamole and are available year-round.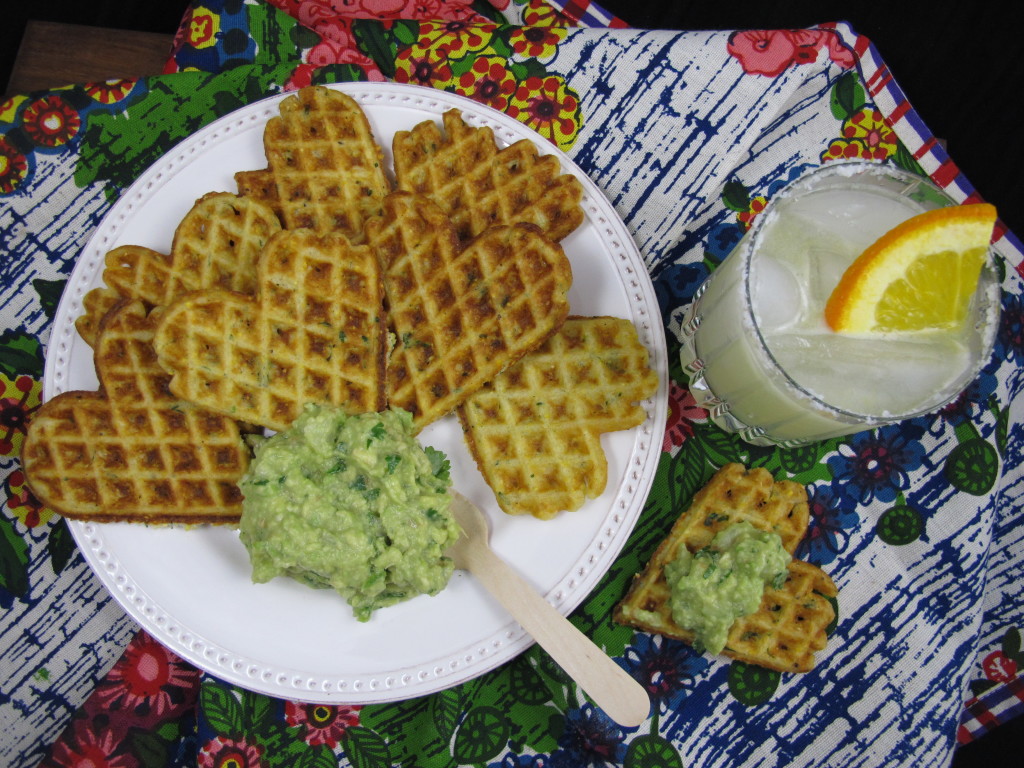 Tortilla chips are a traditional pairing for guacamole, but if you want to surprise your guests pair the guacamole with Dories' Jalapeno Waffle Chips.  Guaranteed you can't eat just one, and these also pair well with our main course – Make Ahead Chili.  Note that Sous Chef recommends pairing the guacamole with warm sopapillas as he does when dining at Gabriel's Restaurant.  It sounds intriguing, but frankly I am surprised he can remember anything about Gabriel's food and drink!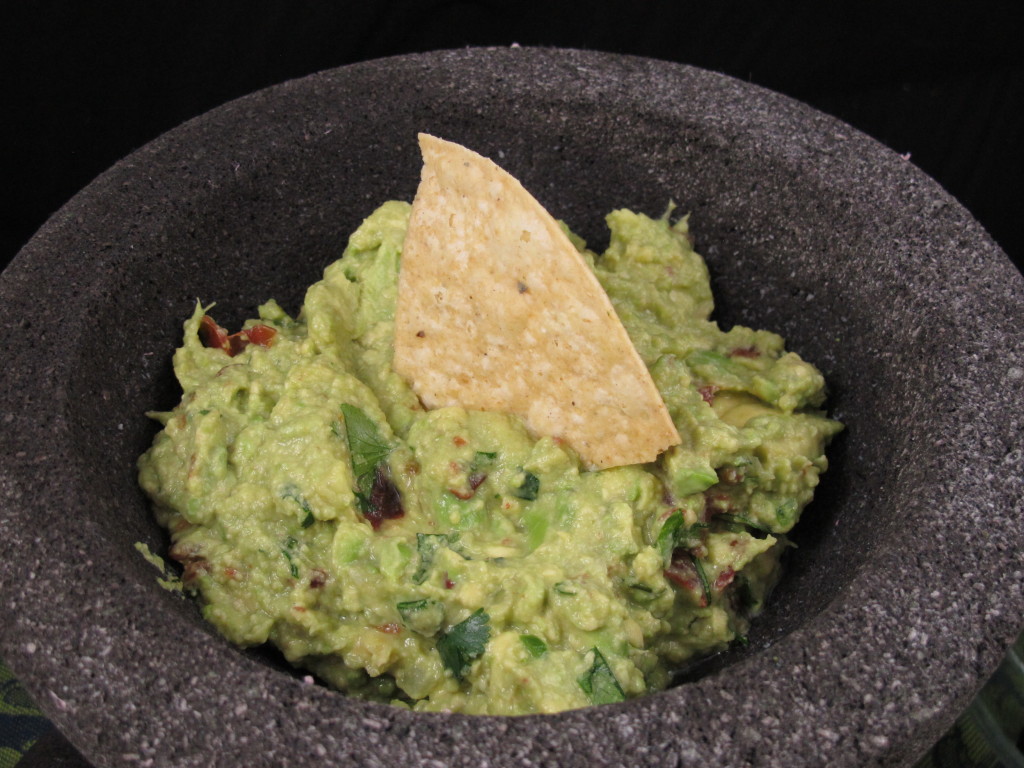 As any accomplished hostess knows, the secret to a convivial and lively party is a signature cocktail.  So second down is an adult beverage that can serve you well from first to last down.  "A Good Margarita" from the Sorella Cookbook is the ultimate pairing for this feast.  It is not just a good Margarita, it may be the best Margarita I have ever prepared at home.  Light and pure without additives or that nasty triple sec that gives you a headache, this could even be considered a "skinny margarita" as it only consists of tequila, lime, lemon, orange juice, and a shot of agave or simple syrup.  Serve it on the rocks.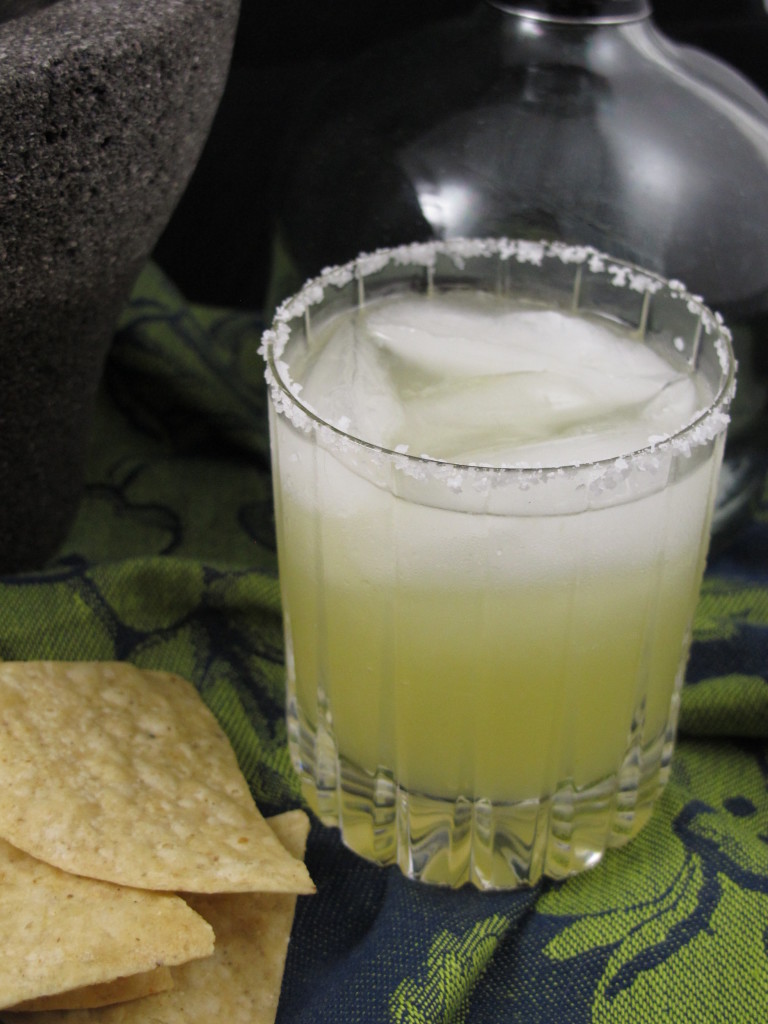 It is third down and the natives are getting restless.  So go ahead and serve the Make Ahead Chili.  True to its name,  this dish takes only about 30 minutes of cooking time but can sit in your refrigerator for up to 3 days so the flavors meld together perfectly with one another.  On game day all that is required is a little heating and some light garnish work – cilantro, sour cream, cheese, lime wedges.  Did I mention that this chili is also light and you won't have to wear stretchy or baggy pants after eating?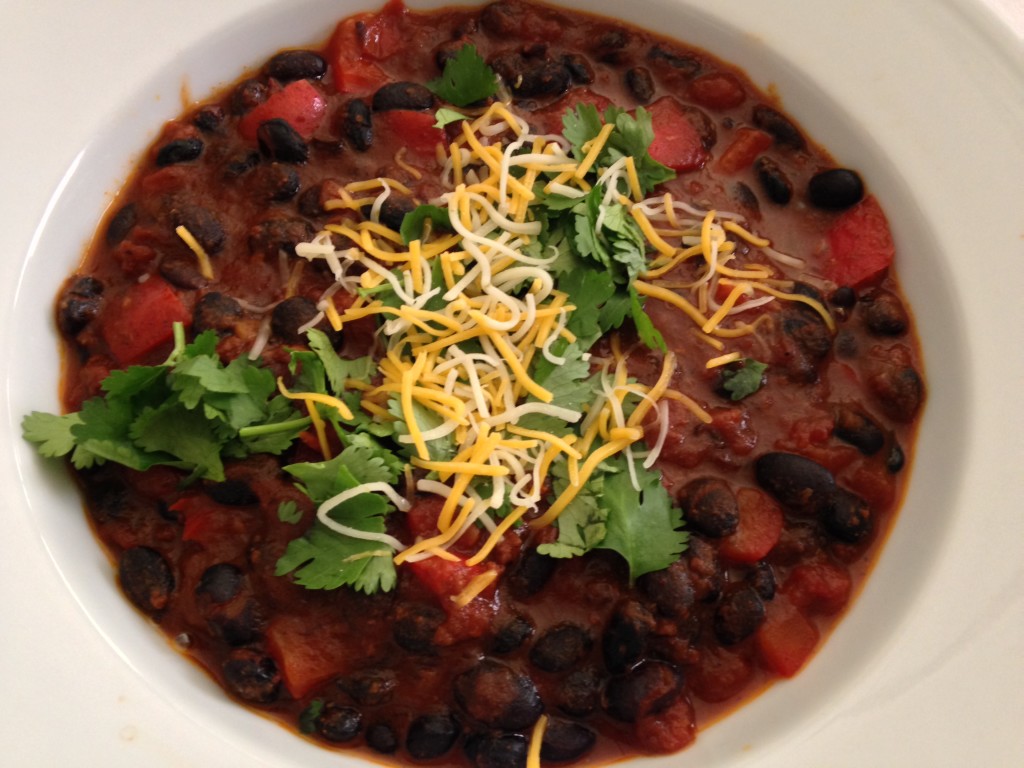 It is fourth down and time to pull out the stops.  That sopapilla Sous Chef mentioned is a versatile player.  It can be used with the guacamole like a bread or as a simple but lavish dessert when dipped in honey or a scoop of vanilla ice cream is astride. Now all we need to complete a perfect Super Bowl Party is for Payton Manning and the Broncos to win.