For years I have believed the banana to be the perfect food. And maybe it is for primates.  But how about the potato?  A medium-sized potato has no fat, no cholesterol, and contains only 110 calories.  It is sodium free.  It is a great antioxidant and provides 45% of the recommended daily value of Vitamin C.  It has more potassium than a banana.  And it is a good source of fiber and complex carbohydrates for energy.  Pretty good credentials for something that can be roasted, baked, fried, grilled or boiled.
Potandon Produce of Idaho Falls, Idaho is an industry leader in creating many new and innovative potato products. Over the past 10 years Potandon  Produce has introduced some of the most successful new potato varieties under its Klondike Brands and Green Giant labels.  They showcased a new potato variety at Camp Blogaway in May and were kind enough to send me a box of their new Klondike Royale Potato to sample.  This potato will be introduced to the public in September, and believe me you will recognize it when you see it.  Its pale yellow skin is impregnated with distinctive purple crescent markings around the eyes giving it the look of a designer handbag imprint, like something from Louis Vuitton.  Inside the chic exterior is a creamy yellow flesh that obtains a smooth, buttery texture when baked, roasted, or boiled (don't use it for fries or hash browns, however).  I knew instantly from the first taste that it would be perfect for fancy mashed potatoes and soup.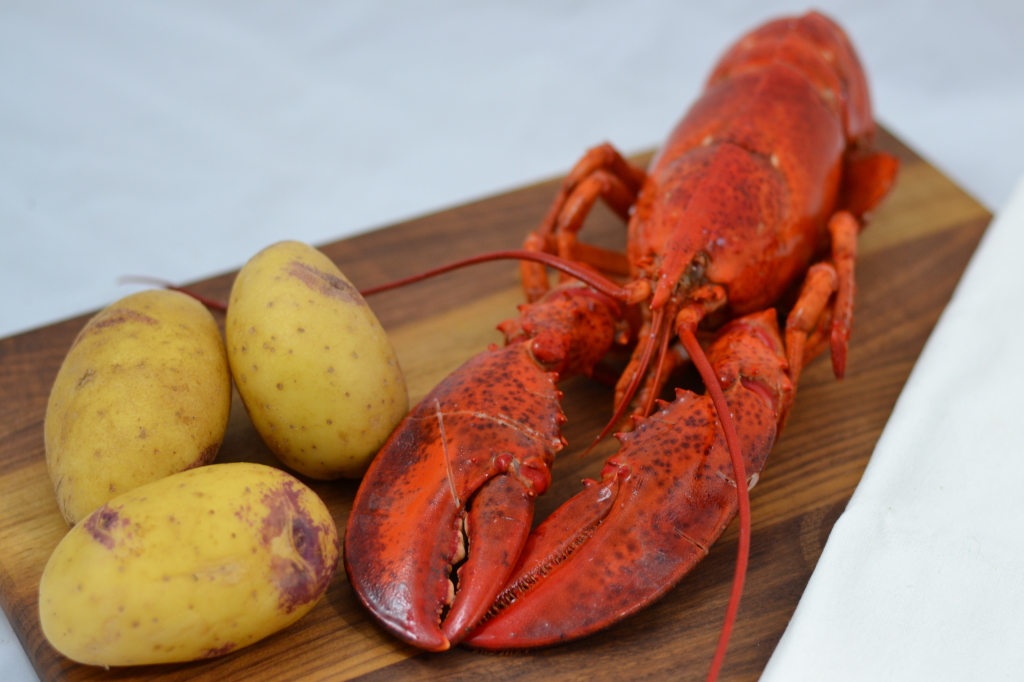 It is still very hot here in the Coachella Valley. Heck, it is almost always hot here.  So my thoughts turned to creating a delicious cold soup, a variation of the classical Vichyssoise that Julia Child says is an American invention and others claim originated in France.  Regardless of its origins, it is a delicious potato-based soup that achieves its best result from potatoes that are rich in flavor and smooth in texture.  I expected the Klondike Royale Potato to perform well and it did.
I like to add a little twist to classical dishes whenever possible. Sometimes things work out and other times there is a complete failure.  In this case, I added fennel and orange zest to great success.  The fennel has a sweet, ambrosial, anise-like flavor.  Rather than making food taste like licorice, fennel imparts a light, bright spring-like quality to foods.  Orange, whether in the form of slices, juice, or zest, is a frequent companion to fennel because it helps to highlight its sweet anise flavor.  The buttery flavor of the Klondike Royale Potato is complimented and enhanced by the fennel and orange zest, which in combination with the other ingredients makes this particular Vichyssoise lighter and fresher in taste.  Also, the velvety richness of this potato allows you to forego cream if you would like a non-dairy soup and still have the luscious texture and flavor profiles associated with Vichyssoise.  The introduction of the Klondike Royale Potato this month will give you plenty of time to use it in celebration of National Vichyssoise Day on November 18!  Who thinks of these things?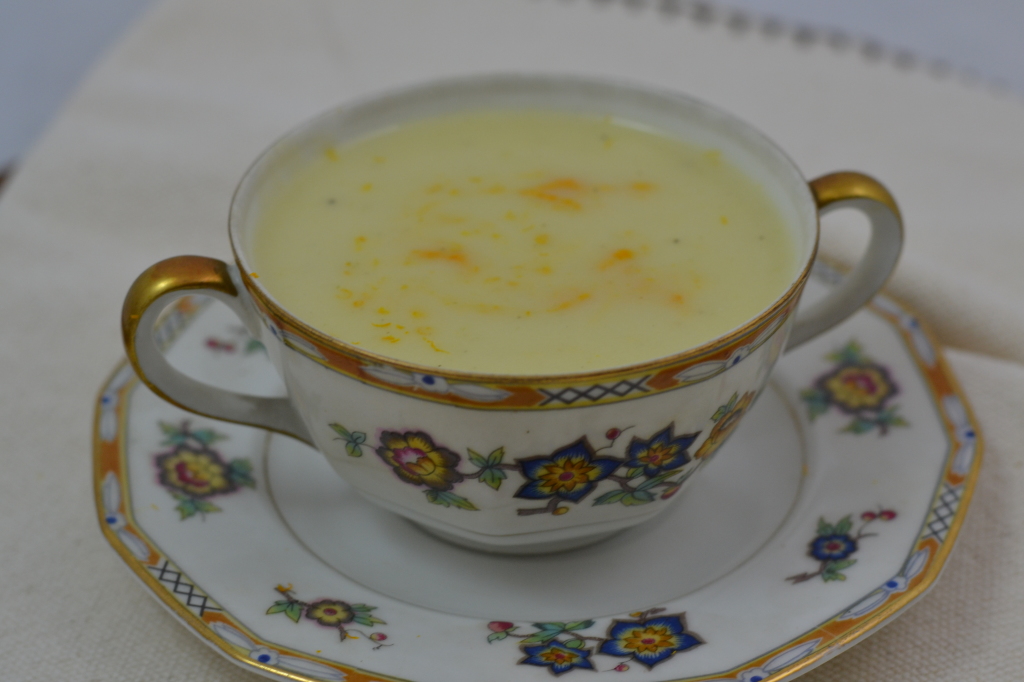 Forget that purple is the new black. More importantly the color purple has long been associated with royalty, power, and wealth owing to the rarity and cost of the dye originally used to produce it.  Queen Elizabeth I apparently forbade anyone except close members of the royal family to wear it, and purple is the principal color in Queen Elizabeth II's racing silks.  While the Klondike Royale Potato is available to royalty and commoner alike, with its purple crescents and wonderful flavor and texture it is deserving of its appellation and entitled to elite treatment.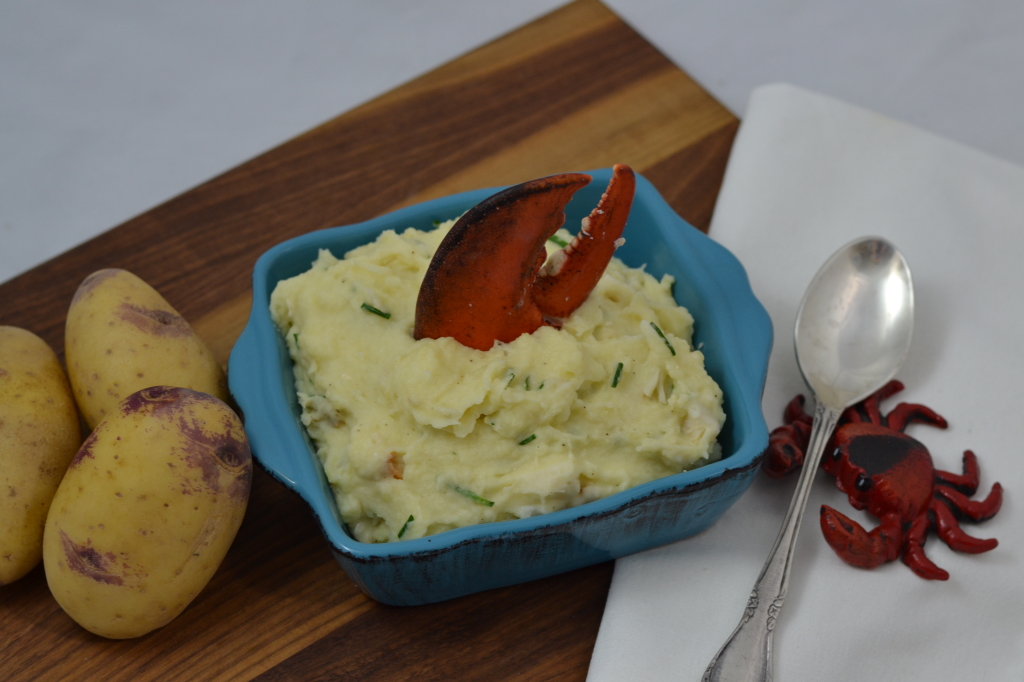 Sous Chef prides himself on the variety and quality of his mashed potatoes. He generally uses Yukon Gold, but was eager to try the Klondike Royale Potato based on my review and our success with the Vichyssoise with fennel and orange zest.  I cannot remember the reason, but we were feeling in a celebratory mood and decided to make a special occasion mashed potatoes by adding sumptuous lobster meat.  The natural sweetness of the lobster meat was embraced and bolstered by the buttery taste and texture of the potato.  And just to intensify our hedonistic pleasure, we added some freshly shaved truffle to create a truly divine dish.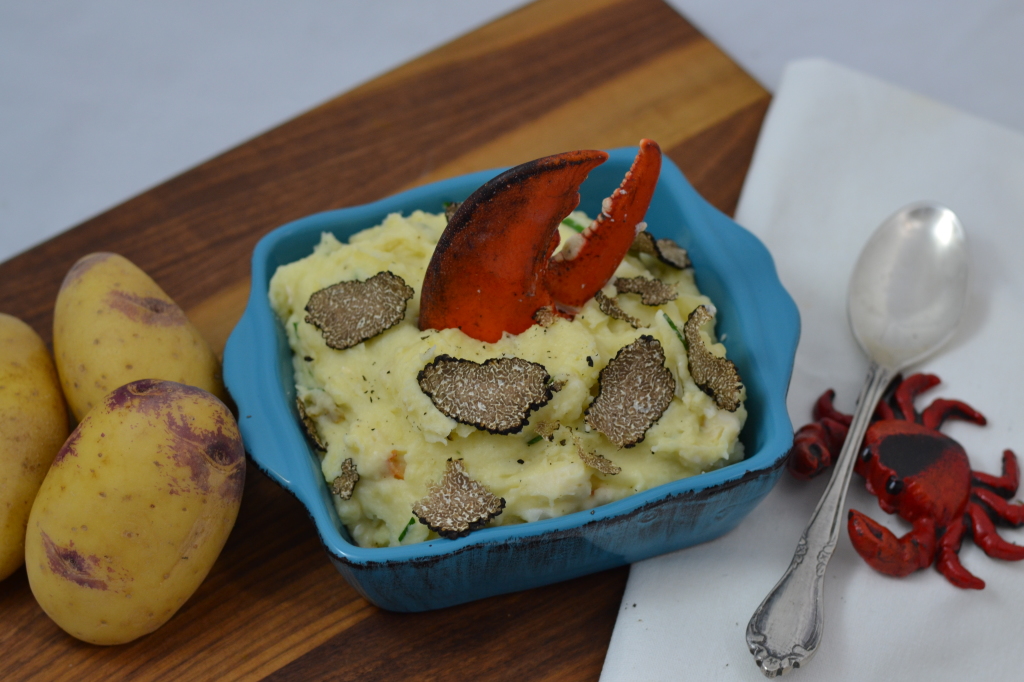 One potato, two potato, three potato, four,
I love potatoes and always want more.
Potatoes are good for you
And can be made in a variety of ways.
So take these two recipes
And go ahead and play.
Royale Potato Vichyssoise
Traditional Vichyssoise is served chilled, and with cream. This recipe can be adapted to suit your needs and tastes delicious without the cream and served warm if desired.
Cuisine:
French or American
Ingredients
1 small fennel bulb, sliced or chopped
6 Klondike Brand Royale Potatoes, peeled and sliced or chopped
2 celery stalks thinly sliced
4 leeks trimmed, sliced & washed (Trader Joe's usually sells leeks trimmed/washed)
½ white onion sliced
Mineral water
½ cup heavy cream (optional – can be eliminated if you want to make dairy free)
Zest of 1 orange
salt and pepper
Instructions
Put all the vegetables into a pot and cover with mineral water. Season with salt and pepper. Cover and bring to a boil. Reduce heat and simmer until very tender. Puree either by using an immersion blender or a Vitamix. Strain soup mixture into a bowl. Add cream to thin. If you would like thinner consistency add more cream or liquid. Cool and chill.
Check seasonings before serving. Garnish with orange zest.
*Can be served warm also.
Hedonistic Lobster Mashed Potatoes
Ingredients
6 Klondike Brand Royale Potatoes chopped
½ cup heavy cream
1 lobster tail chopped
6 tablespoons butter
1 small fresh truffle for garnish
chives
salt and pepper
Instructions
Place potatoes in pot filled ¾ way with water. Cook for approximately 30 minutes on medium-high heat until potatoes are tender. Drain water from potatoes. Add butter and cream to the potato mixture until combined well. Add lobster meat, chives and salt and pepper to taste to the potato mixture and combine. Serve hot.
If garnishing with fresh truffles add the truffles just before serving to hot potatoes to allow full truffle smell and flavor to develop.