Congratulations to Simply Sweet Justice the winner of the Cicciotti's Kitchen Cookbook!
The U.S. produces some 4.4 billion pounds of it;  Americans account for 24% of the global consumption of it; and the average American annually consumes 20 pounds of it.  What is it?  Pasta!  And I, the Culinary Diva, declare myself a pasta addict and someone who is well above "average" when it comes to pasta consumption.
 Pasta is a perfect foundation for any type of meal you desire.  Health conscious, just toss with some olive oil; going to run around the block, have a plateful of it; wanting to satisfy your carnivore cravings, add meat; wanting to go meatless tonight, add some vegetables, cheeses, and herbs; love sauces, combine with a simple tomato or milk/cream based sauce; being artistic, choose from among strings, circles, curlicues, and strips; being architectural, stack it, twirl it, twist it, or stuff it.
Pasta recipes abound.  Everyone seems to have his or her favorite way to make and serve pasta, be it from a recipe handed down from generation-to-generation, from a tome about Italian cooking, or the label from a jar of pasta sauce.  Irrespective the recipe or its source, a great thing about pasta is its resiliency.  It is hard to make bad pasta, and even if you over- or under-cook a bit, it still tastes pretty good.  But pretty good does not satisfy a Culinary Diva, so I enjoy seeking out great pasta recipes.  These may be traditional recipes for classic Italian dishes, an original take on conventional recipes, or new and exciting contemporary pasta recipes.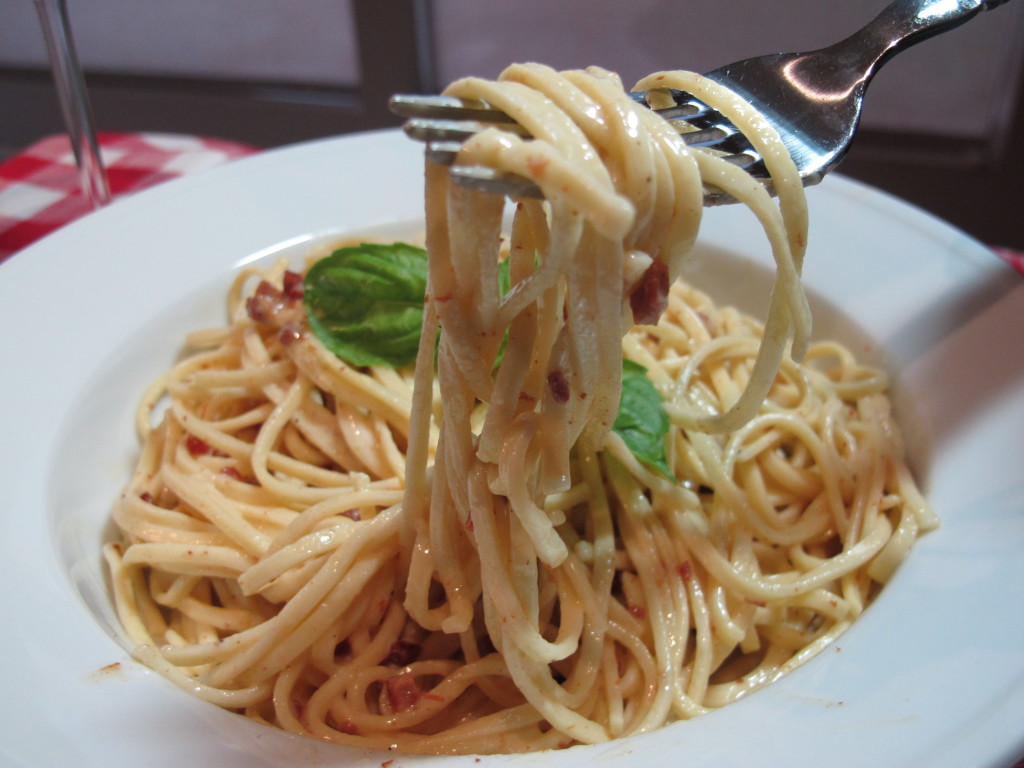 Recently I was in the mood for a classic pasta dish, Spaghetti alla Carbonara, and grabbed a copy of Gaetano Cicciotti's cookbook, Cicciotti's Kitchen, found the recipe on page 50, and—move over Mario—an Italian chef I became.  There is something very comforting about the light, creamy sauce speckled with bits of salty, crispy pancetta coating perfectly al dente spaghetti, and I find that a garnish of fresh basil brightens the dish and refreshes the palate.  The sights and sounds and aromas of the Spaghetti alla Carbonara made me feel like I was in an Italian grandmother's kitchen, except, like the pseudo-Irish on St. Patrick's Day, I am not Italian, don't have an Italian grandmother, and cannot say with certainty I have ever been in an Italian grandmother's kitchen.
Some quick thoughts about pasta:
There is little, if any, difference in flavor, nutrition, and texture between high quality dried pasta and high quality fresh pasta.  The fresh pasta cooks more quickly, but the dried pasta can be stored for long periods of time to be ready immediately as needed.  When purchasing dried pasta, make certain it contains ONLY Durum Wheat Semolina and water.  Avoid any pastas that are enriched.  Two brands I like are Rustichella D'Abruzzo and Trader Joe's Organic Pasta Imported from Italy.  The Rustichella D'Abruzzo is my preferred brand, but usually runs around $6 a package, so if you are looking for a  more budget friendly option the Trader Joe's Organic Pasta Imported from Italy will substitute just fine.  Once you try the non-enriched pastas you will never go back.  The flavor and texture are so much better, and the results are perfect every time if you follow the recommended cooking time.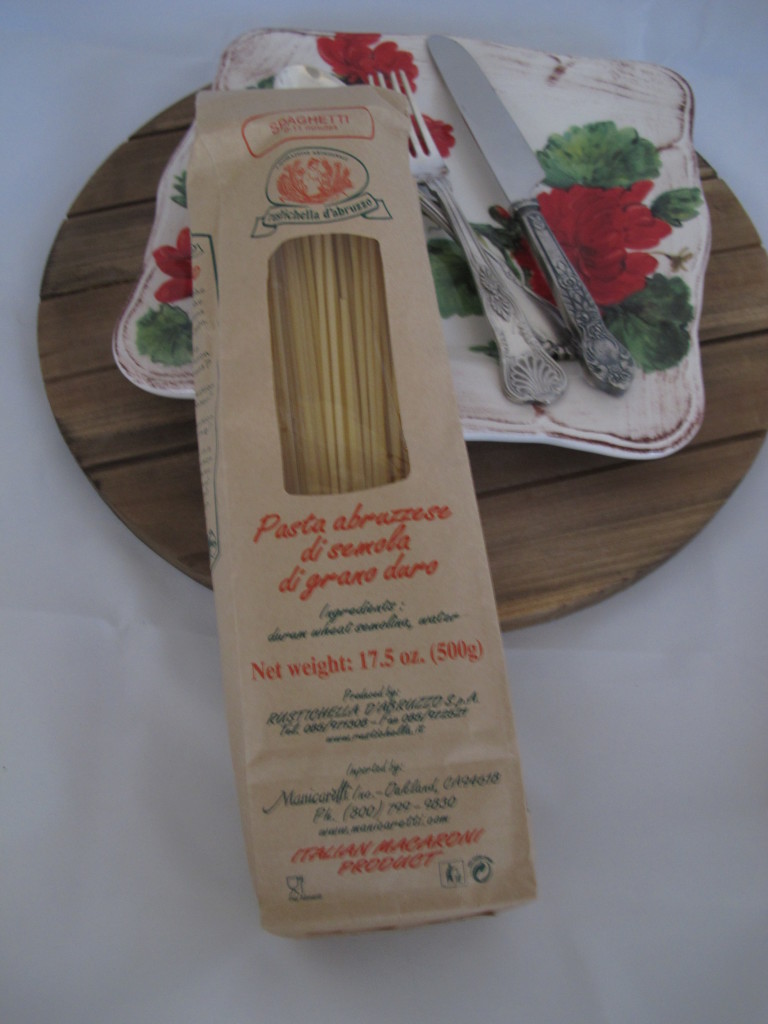 Pasta expands, so use a large pot and lots of water—at least two quarts per half-pound of pasta.  Season the cooking water generously with salt, stir often to avoid sticking, and test frequently for doneness.  Pasta will continue to cook after it is drained, so take it off the burner earlier than later for an impeccable al dente texture.  And, finally, don't rinse after draining—you want the flavor and sauce retention of the starch—but do keep some of the cooking water in case you need to dilute your sauce a bit.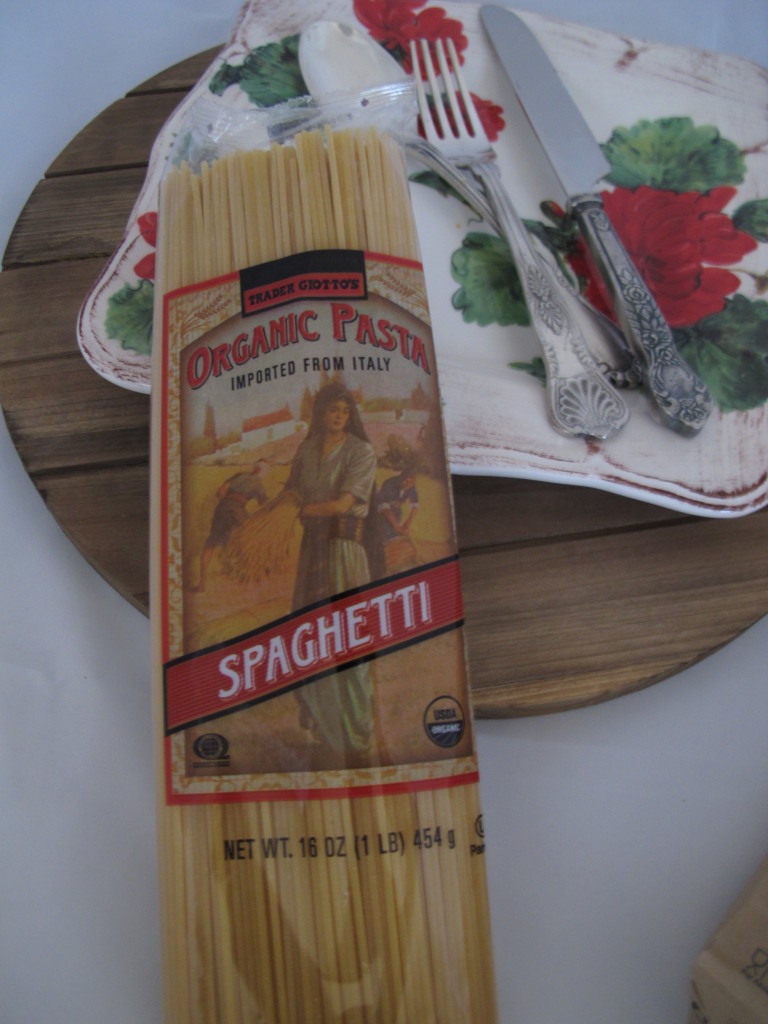 The following recipe is a little gem from Cicciotti's Kitchen,  published by Chef's Press.  This cookbook is filled with family recipes that are not only quick but delicious.  I love that most recipes in this cookbook have few ingredients, and the directions to make the dish fit on one page.  Chef's Press is generously sponsoring the giveaway of one copy of Cicciotti's Kitchen.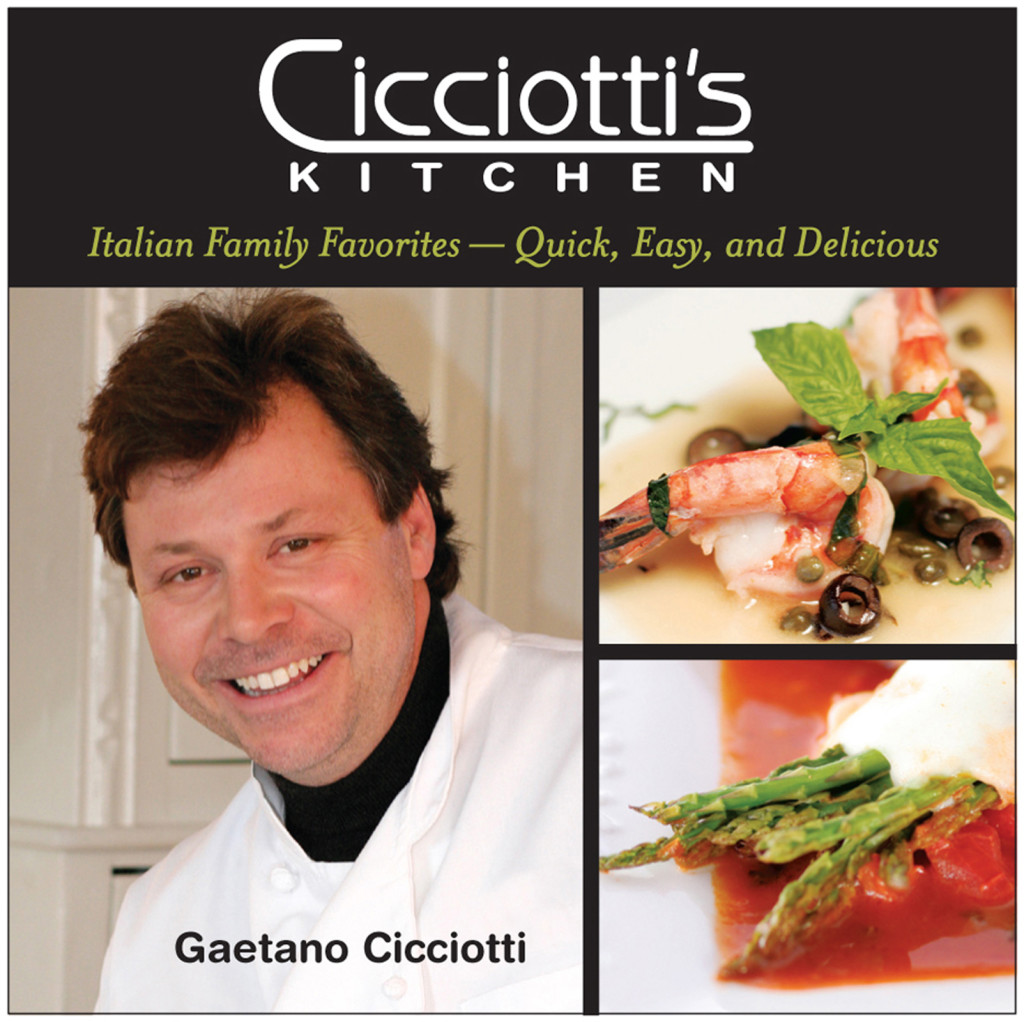 GIVEAWAY DETAILS
One winner will receive a copy of Cicciotti's Kitchen delivered via mail.
HOW TO ENTER
To enter to win, simply leave a comment on this post and answer the question:
"What's your favorite pasta?"
You will receive one (1) entry for your comment.  Except as provided below, you will receive only one (1) entry regardless if you make more than one (1) comment to this post.  If you have not done so already, you will receive up to FIVE additional entries to win by doing one or more of the following:
1. Subscribe to Confessions of a Culinary Diva by either RSS or email. Come back and let me know you've subscribed in an additional comment on this post.
2. Become a fan of Confessions of a Culinary Diva on Facebook. Come back and let me know you became a fan in an additional comment on this post.
3. Follow Confessions of a Culinary Diva on Pinterest. Come back and let me know you became a fan in an additional comment on this post.
4. Follow @christymajors on Instagram. Come back and let me know you've followed in an additional comment on this post.
5. Follow @ChristysPalate on Twitter. Come back and let me know you've followed in an additional comment on this post.
Your valid entries from previous drawings will be included in this drawing.
Deadline: Monday, September 2, 2013 at 11:59pm PDT.
Winner: One (1) winner will be chosen at random and announced at the top of this post. The winner will also be notified via email.  If a winner does not respond within forty-eight (48) hours after the notification email is sent to him or her, another winner will be selected in his or her place.
Disclaimers:
1.  This giveaway is sponsored by Chef's Press.
2.  NO PURCHASE IS NECESSARY TO BE A WINNER.
3.  This giveaway is void where prohibited by law.
Spaghetti Alla Carbonara
Author:
Gaetano Cicciotti Recipe from "Cicciotti's Kitchen"
Ingredients
½ pound pancetta, diced
2 tablespoons good-quality olive oil
4 egg yolks (use pasteurized eggs)
1 cup heavy cream
½ cup freshly grated Pecorino Romano cheese Freshly ground pepper
1 pound dried Italian spaghetti
Garnish: Fresh basil
Garnish: Freshly grated Pecorino Romano cheese
Instructions
In a large sauté or frying pan over medium heat, cook the pancetta in olive oil until pancetta is crisp. Remove pan from heat.
In a bowl, lightly beat egg yolks. Stir in cream, Pecorino Romano cheese and a touch of pepper. Set aside.
Meanwhile, cook the pasta in a large pot of boiling salted water until al dente.
Drain the pasta lightly, leaving it slightly wet.
Combine the pasta and pancetta over high heat in the sauté pan. Turn off heat.
Stir in the egg and cheese mixture. Toss until the sauce coats the pasta.
Garnish with fresh basil and more grated Pecorino Romano cheese.