I am a two-handed chef who needs all her tools available when cooking.  So for this week's Sunday Supper dish, I felt as though I would be working with one hand tied behind my back.  Bistecca Fiorentina is an Italian-styled Porterhouse or T-bone steak that is supposed to be cooked to rare temperature over very hot coals, seasoning only with salt, pepper, olive oil, and lemon.  Well, we had to use 1-inch thick filets because Trader Joe's had no T-bone steaks of any cut and cook the darn things indoors on a grill pan because grilling outdoors in 105 degrees weather is not my idea of gourmet cooking.
Sous Chef can be ambidextrous in the kitchen, so I assigned him the task of preparing the Bistecca Fiorentina, an assignment he reluctantly accepted after eying the steaks.  With less than his usual enthusiasm, Sous Chef patted the steaks dry with paper towels, coated lightly with olive oil, and let them come to room temperature.  Just before cooking, he added salt and pepper and grilled the steaks on a blisteringly hot grill pan for three minutes on the first side and two minutes on the other,  After the steaks had rested for four or five minutes under an aluminum foil tent, they were given a generous squeeze of grilled lemon.  The result was tasty, but that was more a result of Sous Chef's deft handling of meat indoors than the beef he was using.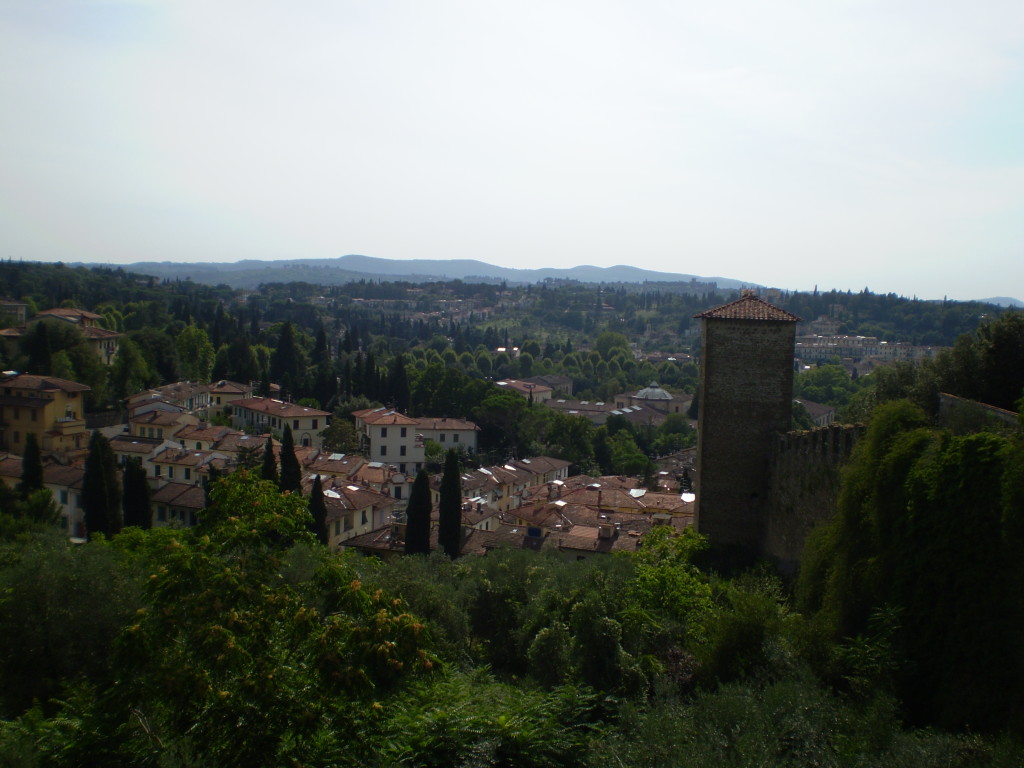 A real Bistecca Fiorentina is one served in Florence, Italy using a thick slab of Tuscan Porterhouse from the Chianina cattle produced in the region.  My first and best experience was at the Florence outpost of one of our favorite local restaurants.  When we told Piero Pierattoni, owner of Ristorante Mamma Gina in Palm Desert, that we were visiting Florence, he handed us his business card and said we should dine at the Florence sibling.  With card in hand, Sous Chef strode into the Florence restaurant, presented Piero's card, and said somewhat conspiratorially: "Piero sent us."  Whether because of the magic card, or more likely just because it is a really terrific restaurant, we had one of those too infrequent "memorable dining experiences" in which every aspect was fabulous.  From the friendly, attentive service, to the Tuscan specialties, to the wine selected by our sommelier, we went from strength-to-strength.  And the highlight was the Bistecca Fiorentina that our server insisted we try and for which we remain eternally in his debt.  We shared a huge, thick Porterhouse Steak from the local Chianina cattle that was tender and juicy with a flavor quite unique from the typical prime beef one gets around here.  Perhaps that is because Chianina has the distinction of being the tallest and heaviest breed of cattle, has been toiling and providing sustenance for Italians for at least 2200 years, has "double muscling" that adds extra muscle mass but very little fat, and dines only on the Tuscan region's luscious grass.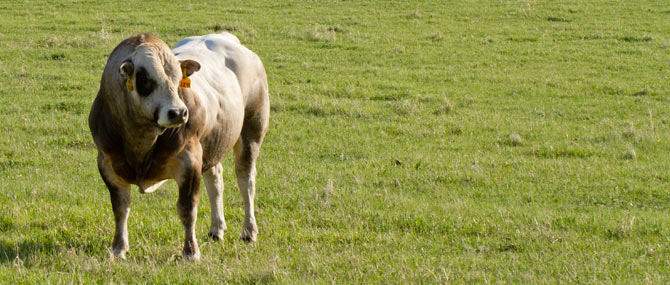 We have not found a source for pure Chianina beef, but there is a suitable alternative called "Piedmontese beef."  At one time, this beef was carried by Lobel's in New York and we were able to score a big, thick bone-in ribeye for a Christmas past.  For some reason, Sous Chef believes the beef came from Italy which would, of course, have added to its allure.  Piedmontese beef is now raised in the U.S. and we have found it at Marcona's at The Farmer's Market in Los Angeles and online through Certified Piedmontese.  I have read that in the U.S. Chianina has been cross-bred with Angus cattle and the result is a "Chiangus," but I have no personal knowledge of its flavor profile or availability.  Just remember when preparing Bistecca Fiorentina to use a big, thick, luscious Porterhouse Steak (or T-bone Steak if necessary).  This gives you a beautiful filet on one side of the bone and a New York Strip Steak on the other and allows you to take the meat off the bone for slicing and presentation for yourself and a special companion.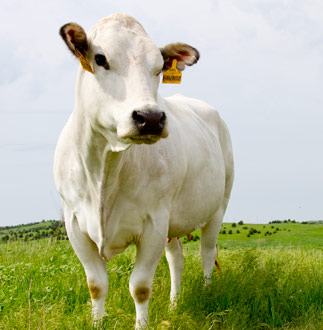 Make sure to check out all the great dishes the Sunday Supper Crew has lined up for you this week.   A special thanks to our host Melanie of Melanie Makes for hosting this weeks Sunday Supper Grilling Party.
Beverages
Appetizers
Sides and Accompaniments
Main Dishes
Desserts
Join the #SundaySupper conversation on twitter on Sunday! We tweet throughout the day and share recipes from all over the world. Our weekly chat starts at 7:00 pm ET. Follow the #SundaySupper hashtag and remember to include it in your tweets to join in the chat. To get more great Sunday Supper Recipes, visit our website or check out our Pinterest board.
Would you like to join the Sunday Supper Movement? It's easy. You can sign up by clicking here: Sunday Supper Movement.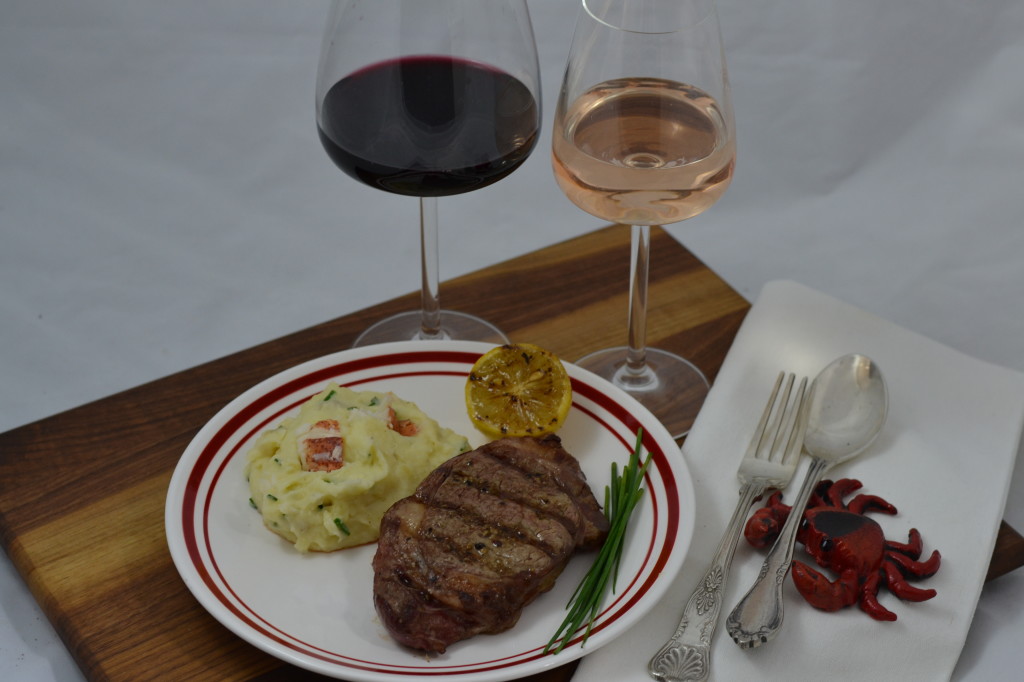 Bistecca
Ingredients
2 T-Bone, Porterhouse, New York, Sirloin, or Filet Mignon Steaks of your choice
Olive Oil
Salt
Pepper
Lemon
Instructions
Take meat out of package and drizzle with olive oil. Bring meat to room temperature.
Cut lemon in half or in wedges.
Preheat grill (indoors or outdoors) over high heat.
Place meat on grill for approximately 2 minutes per side if 1-inch thick, for thicker pieces it may take up to 5 minutes per side for medium-rare doneness. Rest for 5 minutes.
While meat is resting grill lemon wedges.
When ready to eat squeeze lemon wedge over beef.