That crazy Sunday Supper crew loves thematic blogs and this week is about "favorite fall foods." In most parts of the country, fall connotes colorful leaves, chilly days and nights, and the splendor of warm, hearty comfort food.  For those in the desert, it means the daily lows drop into the frigid 70s, some non-heated pools are still usable, and shorts are perfectly appropriate for Thanksgiving attire.  When I think of Thanksgiving, my first thoughts are not about turkey, the Pilgrims, John Smith, or Pocahontas.  Around here it  is by agreement the final day for installing our Christmas decorations, a process that begins a week or more beforehand.  So a traditional Thanksgiving dinner often depends on our decorating progress.  In fact, one year dinner was supplied by Del Taco due to an exterior illumination debacle that meant degustation of the turkey would not begin before midnight.    No great loss since we enjoy turkey throughout the year.  But there is one food that I equate with fall and the holidays and that is pumpkin in all its iterations:  pumpkin pie, pumpkin egg nog, pumpkin ice cream, and so forth.  So I set about creating a special pumpkin cheesecake that would kick-start the holidays for me.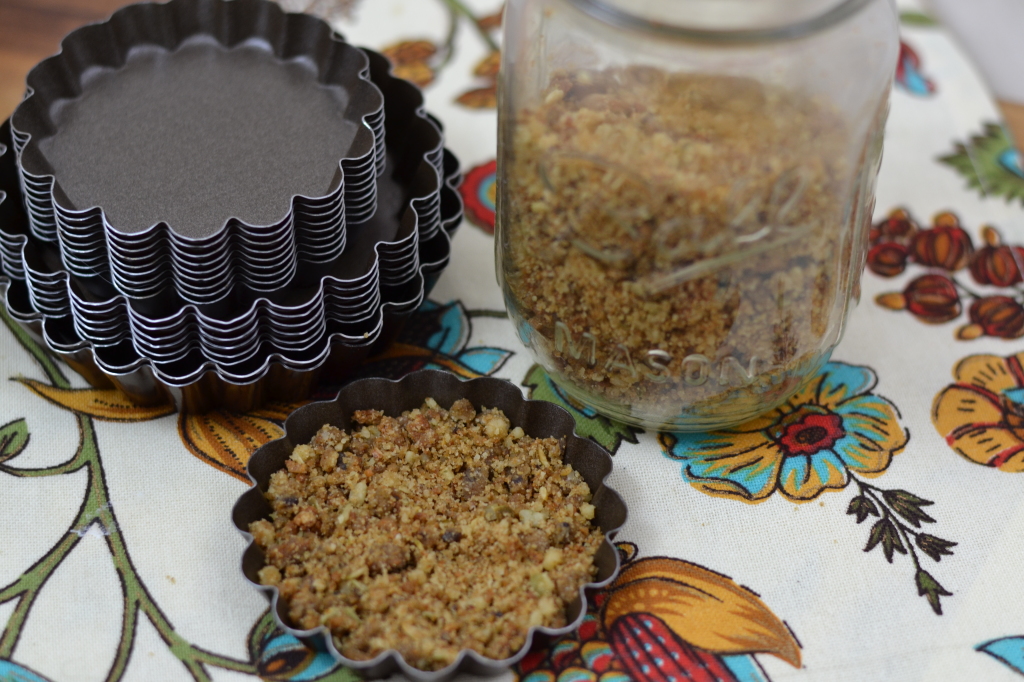 I've been working this month with Lesley Stowe Fine Foods and their Lesley Stowe Raincoast Crisps, experimenting with some holiday food and entertaining ideas. This little cracker crisp packs a wallop of flavor and I envisioned using it as a pie crust.  Though the first attempt was a complete failure due to operator error, after a few simple adjustments were made the "Raincoast Crisp Crust" was born.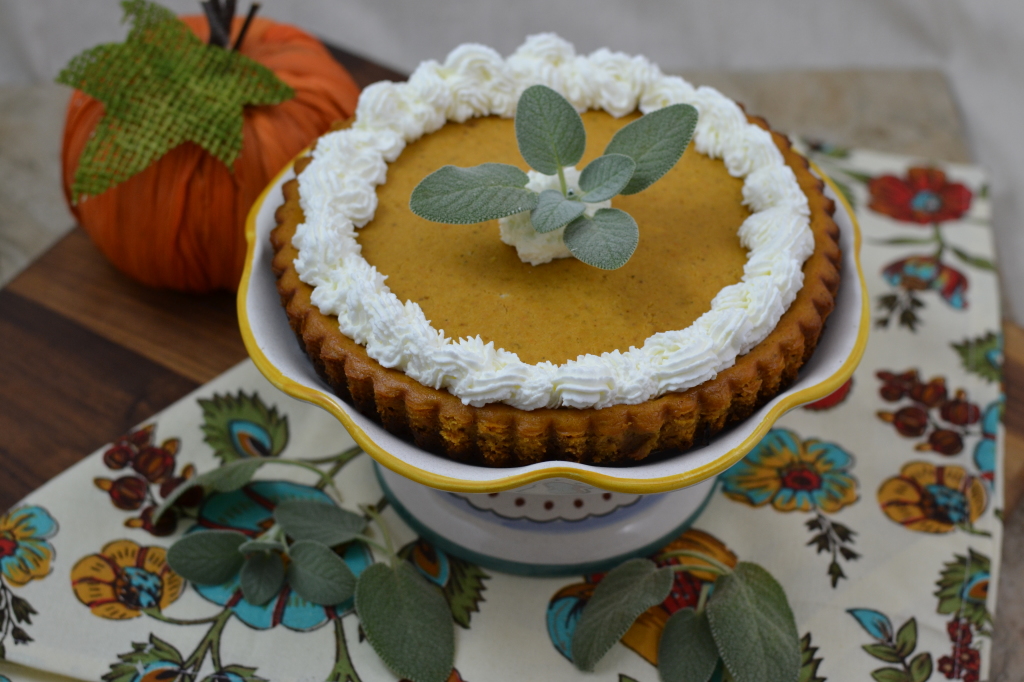 The crust is a simple combination of Original Raincoast Crisps (or the Oat Free version), brown sugar, butter, and walnuts.  The trick is not to grind the crisps to a powder-like consistency – there should be more texture in this crust mixture than in a graham cracker crust mixture.   It also works best if the crust is chilled for about 20 minutes to allow the crust mixture to solidify.  The Raincoast Crisp Crust made a terrific crust for the cheesecake, a great base for the cheesecake in a glass version (see below), and a flavorful granola-like topping for ice cream, yogurt, and fruits.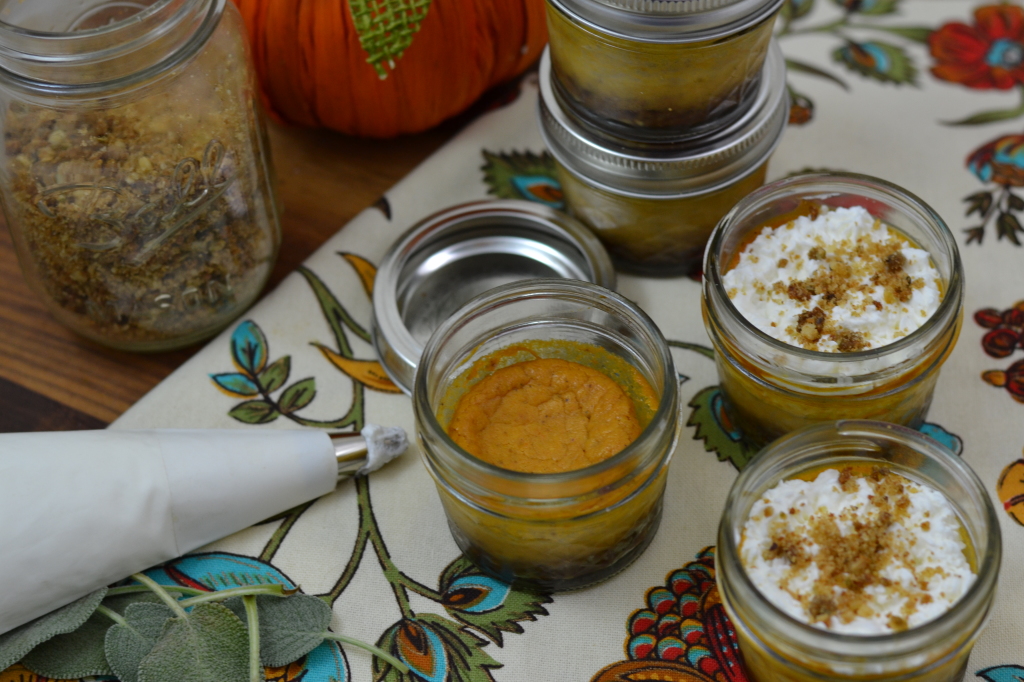 Sous Chef is a cheesecake traditionalist and feels strongly it should stick to the roof of your mouth in the manner of a New York-style cheesecake, although I suspect his real purpose is to keep me from talking for a while. To please us both, for the cheesecake mixture I like to use a combination of whipped cream cheese and mascarpone cheese instead of a brick of cream cheese.  This creates a lighter cheesecake, but still gives some of the mouth-smacking heft that Sous chef likes.  To spice up this cheesecake mixture, I ditched the customary Pumpkin Pie Spice and went with Garam Masala instead – a gorgeous spice blend of coriander, cumin, cardamom, nutmeg, cinnamon, clove, and peppercorn.  The end result is smashing.  The crust provides a level of complexity in taste you will not find in graham crackers, and it complements the spicy flavors found in the pumpkin cheesecake mixture.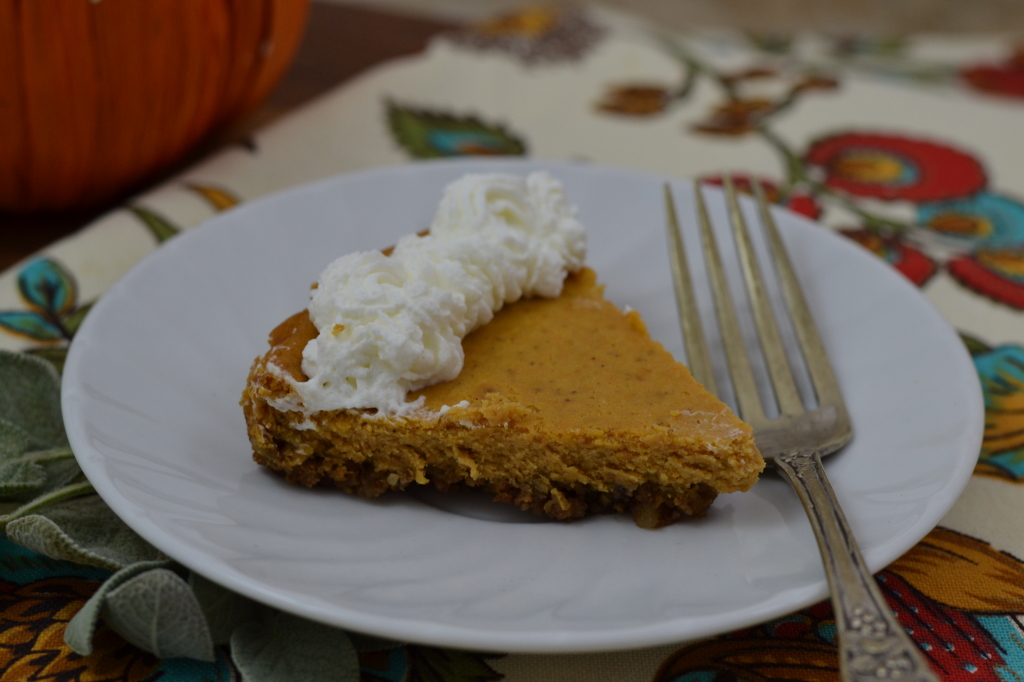 I used the Raincoast Crisp Crust and pumpkin cheesecake mixture to create two versions of Pumpkin Cheesecake: first, as an individual serving in a glass jar (great for transporting to parties as it has a lid, and easy for your guests to eat from when standing since the glass jar is hand-sized) and, second,  as a pie that can serve a multitude of family and friends.  Either way, you and your guests will be treated to a fall classic with a novel variation.
As always, the opinions and experiences found in my blogs are expressly my own.
A very special thank you to Coleen of The Redhead Baker with help from co-host Conni of The Foodie Army Wife for hosting this weeks Fall Extravaganza.   Make sure to check out the great selection of fall favorites from the Sunday Supper Crew.
Appetizers and Drinks

Soups, Stews, Chili, and Casserole
Salads and Side Dishes

Main Dishes
Desserts and Baked Goods
Join the #SundaySupper conversation on twitter on Sunday! We tweet throughout the day and share recipes from all over the world. Our weekly chat starts at 7:00 pm ET. Follow the #SundaySupper hashtag and remember to include it in your tweets to join in the chat. To get more great Sunday Supper Recipes, visit our website or check out our Pinterest board.
Would you like to join the Sunday Supper Movement? It's easy. You can sign up by clicking here: Sunday Supper Movement.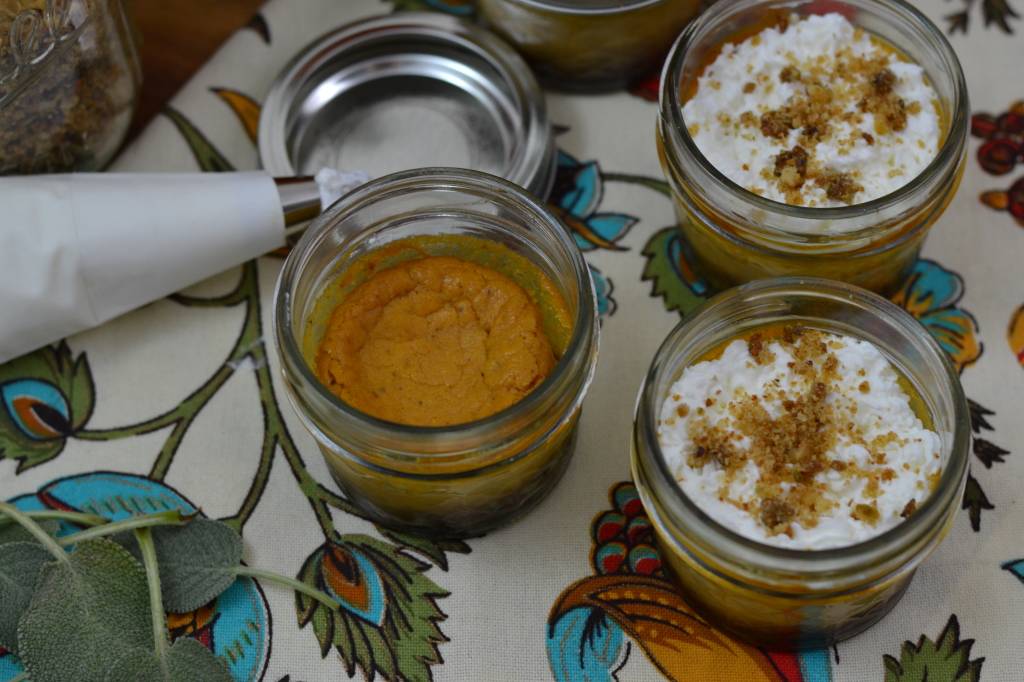 Raincoast Crisp Pie Crust
Ingredients
3 cups Lesley Stowe Raincoast Crisp Oat & Seed Crackers
¾ cup brown sugar
⅓ cup walnuts
¼ cup melted unsalted butter
Instructions
Place Lesley Stowe Raincoast Crisps and walnuts in a Vita-Mix or blender and pulse 15-20 times until mixture resembles a granola consistency (do not make consistency of flour). Pour mixture into a large bowl. Add brown sugar and mix. Pour melted butter into mixture and combine.
Place mixture into vessel of your choice – cheesecake pan, tart pan, ramekins, muffin pan, jelly jar, and chill for a minimum of 20 minutes.
Pumpkin Cheesecake
Ingredients
8 ounces Whipped Cream Cheese
8 ounces Mascarpone Cheese
¾ cup brown sugar
1 teaspoon Garam Masala
3 large eggs
1 cup pumpkin puree
Chilled Raincoast Crisp Pie Crust
Instructions
Preheat oven to 350 degrees.
Place whipped cream cheese and mascarpone cheese in a large bowl of mixer. Beat mixture on medium speed until smooth and creamy. Add brown sugar and continue mixing until smooth. Add eggs one at a time until each one is completely absorbed into the mixture. Add in Garam Masala spice and pumpkin mixture, beat until smooth. Spoon mixture into cheesecake pan, tart pan(s), ramekins, jelly jars that has been chilling for at least 20 minutes with the Raincoast Crisp Pie Crust. Place in 350 degree oven for approximately 40-60 minutes. Cheesecake is done when toothpick comes out clean.
Remove from oven and place on wire rack to cool. Refrigerate at least 6 hours before serving. For best results refrigerate overnight.
To garnish: Use whipping cream and some of the left over Raincoast Pie Crust.