Love is in the air, so it must be February.  Many think Valentine's Day was created by Hallmark and FTD Florists, like so very important days such as Administrative Professionals Day (4/22), Grandparents Day (9/13), and Sweetest Day (10/17).  But whatever its origins, it has become synonymous with romance and special culinary adventures.  It is, after all, the second busiest restaurant day of the year, behind Mother's Day.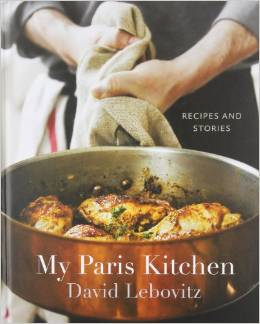 To celebrate this year's version, and to keep you at home instead of some overcrowded, rose-festooned dining establishment where nookie is an appetizer and not a romantic alternative, I am participating in the 14 Days of Cookbook Giveaways and gifting two of my most loved and adored cookbooks to one lucky reader of this blog.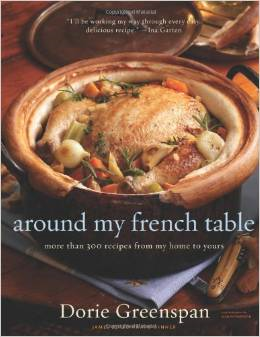 If you actively read my blog, you know that I am a bit of a Francophile, and what conjures up thoughts and images of romance better than Paris, France?  My Paris Kitchen by David Lebowitz was released last year and already has won a spot in my heart and kitchen.  My Paris Kitchen has it all:  great stories, fantastic recipes, and exciting visual images of Paris.  It stands next to my much used Francophile kitchen bible Around My French Table by Dorie Greenspan.  If you aren't familiar with Dorie's cookbook, make sure to check out my French Fridays with Dorie posts.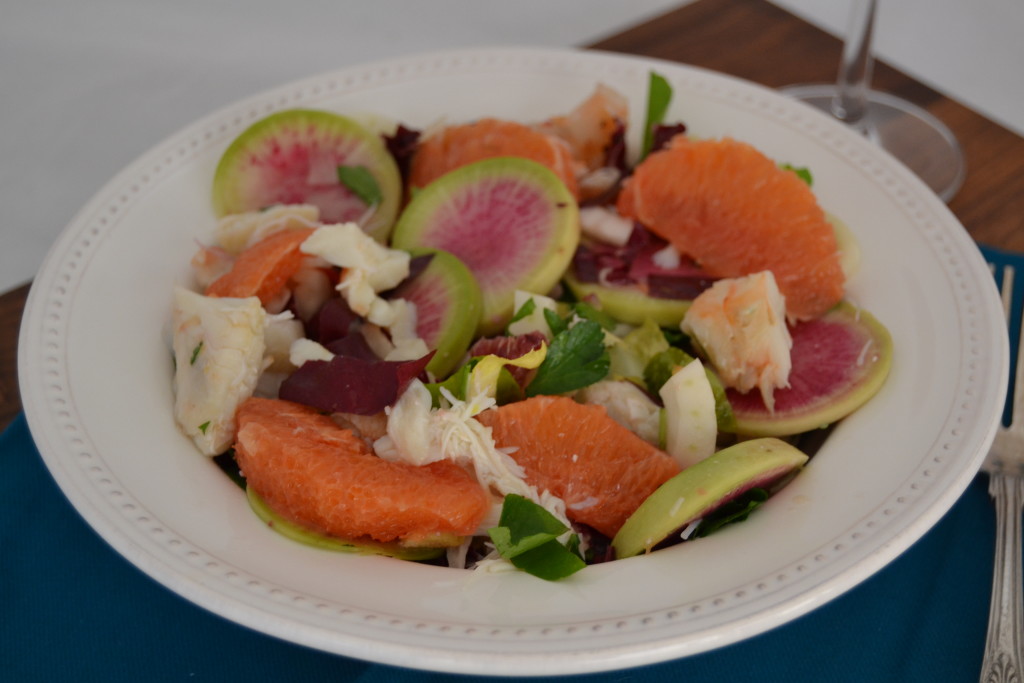 It might seem sexist, but it is often said "the way to a man's heart is through his stomach."  Let's modify that a bit for February and substitute "person's" for "man's" since I know the ladies like some special culinary treatment during this time.  To help that budding romance or fan the embers of a long-time, comfortable relationship, I'm sharing two recipes for Valentine's Day from My Paris Kitchen:  Fennel, Radish, Orange, and Crab Salad and Steak with Mustard Butter and French Fries.  The crab salad makes routine appearances on our table and is great for our Southern California weather and bountiful supply of fresh seafood.  But this entrée salad is sure to titillate your palate, even if you are in the middle of a blizzard.  Bright acidic notes from the citrus and lemon vinaigrette compliment the sweetness of the crab and bitterness of the lettuces.  The radish adds an appealing crunch and sharpness that contrasts nicely with the succulent oranges.  This salad pairs wonderfully with a Champagne or sparkling wine, de rigueur for a Valentine's Day celebration..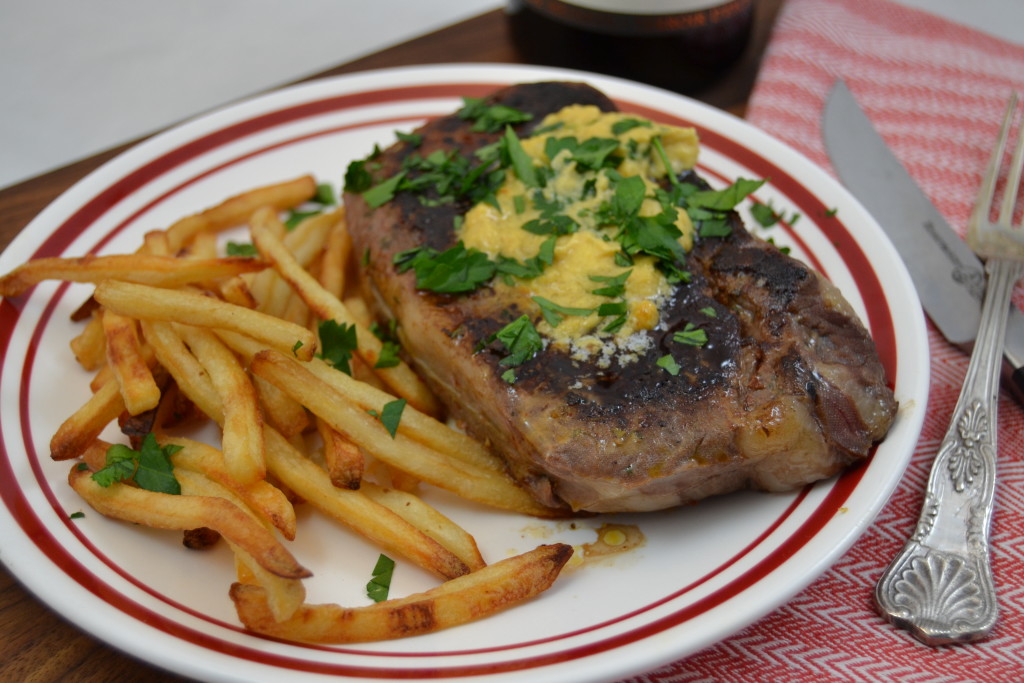 Steak with Mustard Butter and French Fries seems straight from the menu of a Parisian bistro.  Call it "steak frittes," serve it with a good red wine at a table covered in a red checkerboard linen, play some French music, close your eyes and you might see the Eiffel Tower looming in the background.  In keeping with the romantic theme, prepare the steaks in a Sous Vide water oven so you can have perfectly cooked steaks and an adequate intermezzo for a pre-dinner quickie.  By the time the Sous Vide has done its job, you will have worked up an appetite that is well sated by the tender meat and the mustard butter will add a nice kick to wake you from your amorous lethargy.  So invigorating is this meal that you might even try dessert in the bedroom!  Perhaps strawberries dipped in chocolate and served with whipped cream?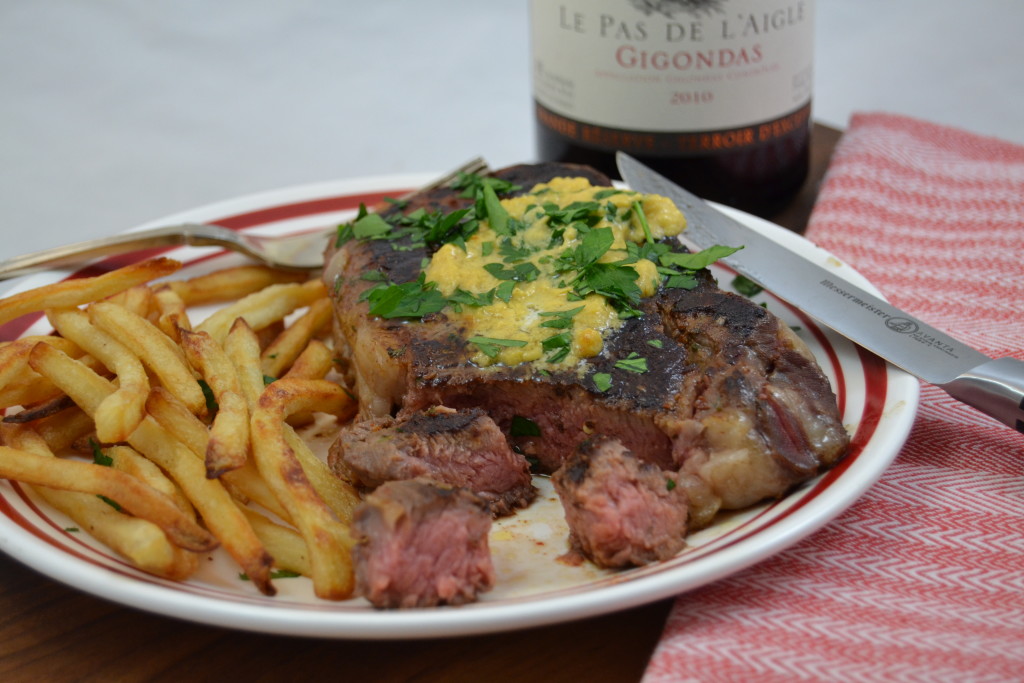 Wine is an essential component of any French meal, so I paired the Steak with Mustard Butter with a 2010 Amadeiu Gigondas Pas de L'Aigle from the Rhone Region of France.  This is a well-balanced, food- friendly wine.  Pepper, spice, and dark fruits create a full-bodied and dense wine that pairs beautifully with meat.  At $30 a bottle (Total Wine) this wine is a great special occasion value and worthy of serving to your Valentine if you are a cooking at home.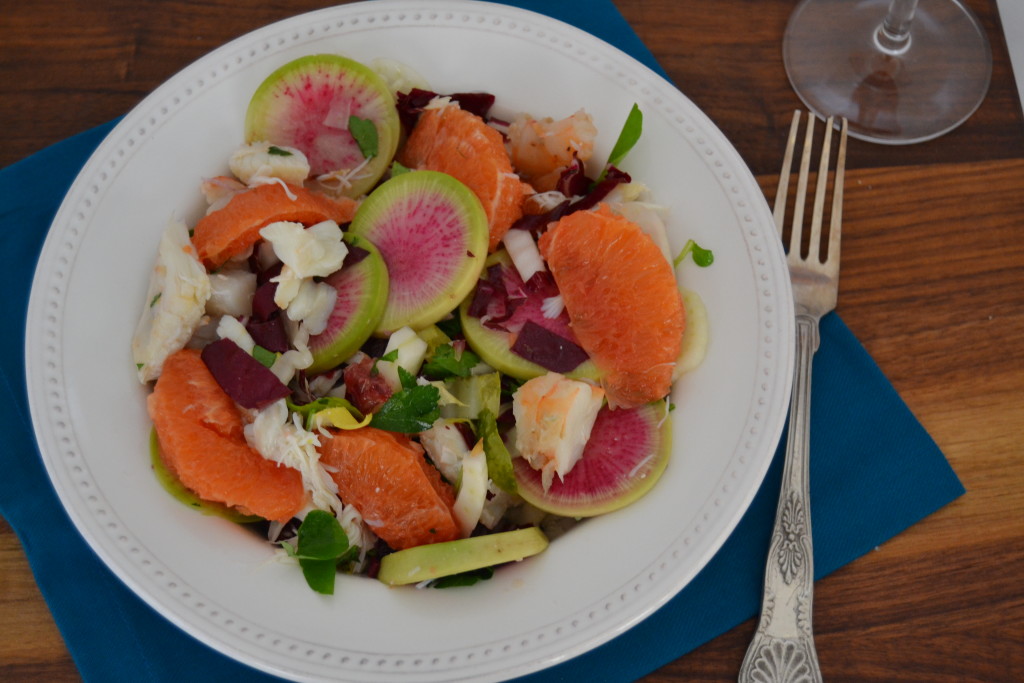 Make sure to check out the rest of The 14 Days of Cookbook Giveaways:
Tomorrow, Chris from Mama's High Strung will be giving away the third cookbook in our fourteen day giveaway, so be sure to stop by there tomorrow to see which cookbook she is sharing with you! You can also keep an eye on my Facebook page for links to her giveaway tomorrow and for links to the other giveaways! If you are worried about missing one of the stops in our 14 Days of Cookbook giveaways, check the bottom of this post each day for a list of the blogs and cookbooks! Each giveaway will be active for thirty (30) days so there is plenty of time to enter!
Here is a list of the first four days of Cookbook Giveaways:
Alice from "A Mama, Baby & Shar-pei in the Kitchen" with "The Bread Baker's Apprentice: Mastering the Art of Extraordinary Bread" by Peter Reinhart
Christy from "Confessions of a Culinary Diva" with a French duo, "My Paris Kitchen" by David Lebovitz & "Around My French Table" by Dorie Greenspan
Chris from "Mama's High Strung" with "The Flavor Bible: The Essential Guide to Culinary Creativity, Based on the Wisdom of America's Most Imaginative Chefs" by Karen Page & Andrew Dorenenburg
Adriana from "Great Food 360" with "The Cuban Table: A Celebration of Food, Flavors & History" by Ana Sofia Pelaez
Official Rules: Giveaway is open to U.S. residents as well as any APO/FPO addresses. Entrants must be 18y/o. To enter, use the widget below. One winner with a valid entry will be selected on March 2nd, 2015. I will email the winner and they will have up to 24 hours to respond and claim their prize or another winner will be selected. The number of eligible entries received determines the odds of winning.
Fennel, Radish, Orange & Crabb Salad
Author:
adapted from David Lebovitz, My Paris Table
Recipe type:
Entree, Salad
Ingredients
2 teaspoons white wine vinegar
4 teaspoons freshly squeezed lemon juice (juice of one lemon)
¾ teaspoon sea salt or kosher salt
6 tablespoons mild tasting olive oil
8 ounces lump crab meat (we used one whole Dungeness Crab, 1 large lobster tail, and 8 jumbo cooked shrimp)
1 cup fresh flat leaf parsley leaves
freshly ground pepper
1 fennel bulb, shaved or thinly sliced
3 oranges (we used one Kara Kara Orange and two blood oranges) segmented*
5 watermelon radishes, sliced
1 radicchio, sliced or torn
2 Belgium Endive chopped
1 bunch of watercress, tops only
Instructions
*To segment the oranges, cut the stem and opposite ends off the oranges. Place each orange, cut-side down, on a cutting board. With a sharp pairing or serrated knife, cut away the peel, using downward motions that match the curvature of the fruit. Slice out the segments of the oranges, leaving the membrane behind.
Mix together the vinegar, lemon juice, and salt in a large bowl. Stir in the olive oil until well combined.
Toss the crabmeat, lobster, shrimp, and parsley in the dressing and season with a few grinds of black pepper. Set aside.
Add the fennel, radicchio, endive, watercress, watermelon radishes, and orange segments to seafood mixture and toss with your hands until combined.
Place in bowl and serve.
Steak with Mustard Butter
Author:
adapted from David Lebovitz, My Paris Table
Ingredients
Steak
2 rib eye steaks
1 teaspoon Chimichurri Steak Seasoning (sodium free) or ½ teaspoon salt
½ teaspoon chipotle chile powder
1 tablespoon finely chopped fresh cilantro or flat leaf parsley
Mustard Butter
2 tablespoons unsalted butter at room temperature
2 teaspoons dry mustard powder
2 teaspoons Dijon Mustard
Instructions
To make Mustard Butter:
Combine all ingredients and mix until combined. Chill on a plastic wrap-lined plate.
To Cook Sous Vide:
Preheat Sous Vide oven to 56.5 degrees.
Season rib-eyes with Chimichurri Steak Seasoning and Chipotle Chile Powder on each side. Place in bag and vacuum seal.
Place in Sous Vide Oven and cook for approximately 90 minutes.
Remove packages, let rest 15 minutes. Heat skillet with butter or oil and place steaks in hot skillet for approximately 1 minute per side to brown.
To Cook on Stovetop:
Season rib-eyes with Chimichurri Steak Seasoning and Chipotle Chile Powder on each side.
Heat oil or clarified butter in a skillet and cook the steaks over high heat, being sure to get a good sear on each side. For rare steaks cook 5 to 7 minutes on both sides.
For both steak methods, before serving top with mustard butter and cilantro or flat-leaf parsley. Serve with a French Fries.