"Merde!" was a French expression I heard frequently from Sous Chef as he and I laboriously shucked, chopped, sliced, diced, and otherwise prepared Chilled Spring Pea Soup from the Café Boulud Cookbook. I believe the French expletive was his shorthand for "why do the French always have to make everything so freaking complicated?" After three hours spent prepping and getting the soup ready to chill overnight, I began to wonder if his question was more than rhetorical.
Not for the first time, I am beginning to think France is the culinary breadbasket of the world.  Ingredients in French recipes frequently require a veritable crusade to find here in the Coachella Valley, and often they cannot be found at all. This recipe is no exception.  It took us over a month to acquire one of the primary components and no single market carried all of the requisite peas and beans.  Unlike other chilled pea soups I've made in 30 minutes, this version uses four fresh ingredients – English Sweet Peas, Fava Beans, Snow Peas, and Sugar Snap Peas – and takes lots of time to prepare. Sous Chef had never seen a Fava Bean, and apparently neither had most of the produce workers in the local markets.  Sous Chef finally located a just-arrived box at Spouts Farmers Market and said upon seeing them his first thought was the pods reminded him of The Invasion of the Body Snatchers (the 1956 original of course). The pod's eerily textured and cushioned interior did nothing to dispel this notion.
The prep work just to get the Fava Beans and peas ready to cook took us about 30 minutes, and that was with both of us assiduously working. Then there was making the broth with bacon, cooking of individual peas and bean types, mixing, and straining to remove the pea skins and detritus. At one point I was ready to say "WTF" and just serve it chunky style. But instead I poured myself a glass of French white wine and continued straining while muttering, in English, "this had better be worth the effort." Onward I strained, bolstered by yet another glass of wine, until the pea and bean mixture was skinless and could be incorporated into the broth. Finally the soup was ready to chill and none too soon as I was exhausted from the effort and perhaps a bit tipsy from the glasses of wine. Thus I chose to delay making the Rosemary Cream garnish until on the morrow. In the immortal words of Scarlett O'Hara:  "after all, tomorrow is another day." Unfortunately, delay did not make the cream better since I later learned it thickens beautifully when chilled overnight.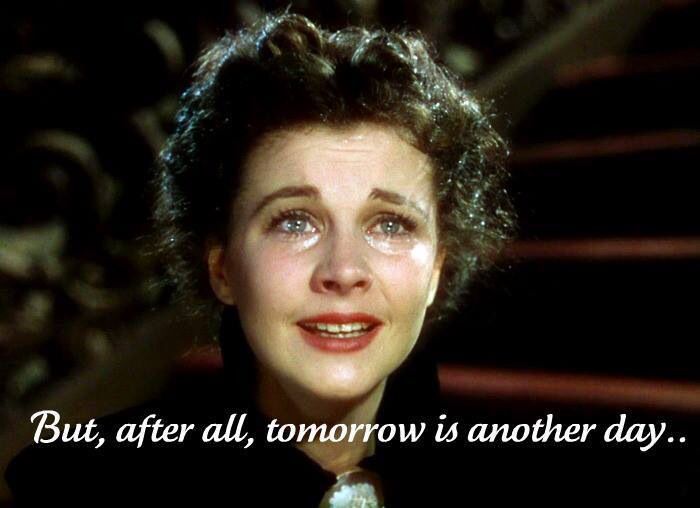 So was Daniel Boulud's Chilled Spring Pea Soup worth the work, effort, and time? Oui, oui, oui!  Absolutment! The soup was light in texture with layer-upon-layer of subtle flavors working harmoniously on the palate. The bacon added taste and dimension to the broth and was a crackingly good garnish as well.  The Rosemary Cream added context and styling to the finished dish.
Daniel suggested pairing this soup with a Grüner Veltliner and we located at Whole Foods a bottle from Austria and also one from California. Daniel said that the wine would enhance the spring pea flavors even further and he was spot on. The Austrian Grüner Veltliner was Fred Loimer Lois 2013. It received 90 points from Wine Enthusiast which stated:  "A wonderful mix of white pepper, fresh lemon zest, herbal pungency and green pear flavors makes Gruner Veltliner such a success. Here it all comes in one focused, friendly and easy package, with peppery length." I totally agree with this assessment. It partnered beautifully with the soup and, at just 12% alcohol, this wine can be felicitously quaffed. The Californian Grüner Veltliner was a 2012 Zocker Paragon Vineyard from Edna Valley and showed well with the dish. This wine also received 90 points from Wine Enthusiast and is of a style favored by Sous Chef and me:  light, crisply acidic, touch of minerality, well balanced, citrus flavors, and unoaked.  Let the fruit shine through, we say. While somewhat fuller in body and alcohol (13.5%) than the Austrian version, this wine was truly a pleasant surprise.
This Chilled Spring Pea Soup may not be a weeknight endeavor, but it is worthy of entertaining—whether family or friends and acquaintances. The Rosemary Cream was an extra bonus that I will be using in more than just this soup recipe. In fact, the next night I incorporated the leftover cream into mashed potatoes and it worked marvelously. Sous Chef gave the soup two cuillères (spoons) up and says he is eager for more.
If you are interested in joining Weekend in a French Kitchen sign up here. Make sure to check out what the rest of "Danilows" have done this week by visiting us at Weekend in a French Kitchen.
Chilled Spring Pea Soup Recipe
Chef Way Daniel Boulud puts this deliciously light and clean-tasting soup—a mix of sweet peas, favas, pea shoots, snap peas and snow peas—on the menu each spring. The recipe appears in the Café Boulud Cookbook (Scribner). Easy Way Skip the labor-intensive fresh favas, as well as the snow peas and pea shoots. Instead, just use sugar snaps and frozen baby peas.
Author:
Daniel Boulud – Courtesy Food & Wine Magazine July 2008 from Cafe Boulud Cookbook
Ingredients
8 slices of bacon
1 tablespoon extra-virgin olive oil
2 celery ribs, thinly sliced
1 onion, thinly sliced
1 leek, white and tender green parts only, thinly sliced
5 cups chicken stock or low-sodium broth
Two 4-inch rosemary sprigs
Salt and freshly ground white pepper
½ pound sugar snap peas, thinly sliced
Two 10-ounce boxes frozen baby peas
¼ cup flat-leaf parsley leaves
1 cup heavy cream
1 garlic clove, minced
Instructions
In a medium soup pot, cook the bacon over moderate heat until browned and crisp, about 6 minutes. Transfer the bacon to a plate. Pour off the fat in the pot.
In the same pot, heat the olive oil. Add the celery, onion and leek and cook over moderately low heat, stirring occasionally, until softened but not browned, about 7 minutes. Add the chicken stock, 4 slices of the cooked bacon, 1 rosemary sprig and a pinch each of salt and white pepper. Simmer until the vegetables are very tender, about 15 minutes. Discard the bacon and rosemary. Using a slotted spoon, transfer the vegetables to a blender.
Meanwhile, bring a medium saucepan of salted water to a boil. Add the sugar snaps and cook for 3 minutes. Add the frozen baby peas and the parsley and cook just until heated through, about 1 minute; drain. Add the sugar snaps, baby peas and parsley to the blender and puree until smooth, adding a few tablespoons of the broth to loosen the mixture. Transfer the soup and the remaining broth to a large bowl set in a larger bowl of ice water to cool.
In a small saucepan, bring the heavy cream, garlic and remaining rosemary sprig to a boil. Simmer over low heat until slightly reduced, about 5 minutes. Strain the garlic cream into a bowl and let cool.
Ladle the chilled pea soup into bowls and drizzle with the garlic cream. Crumble the remaining 4 slices of bacon into each bowl and serve.
Make Ahead
The soup and cream can be refrigerated separately for up to 2 days.