Can you keep a secret? I can't when it comes to great recipes. This week our Weekends In a French Kitchen recipe assignment was Mimi Thorisson's Cepe & Parsley Tartlets. These tasty morsels can be whipped up in no time flat with the help of frozen puff-pastry and a variety of mushrooms. Use a bowl or tart mold to shape and cut the puff pastry, bake and top with sautéed mushrooms. What could be easier? Make it a four inch tart and serve with a salad for a light lunch or a first course for your holiday dinner party. Reduce the size and make it the perfect bite at your next cocktail party.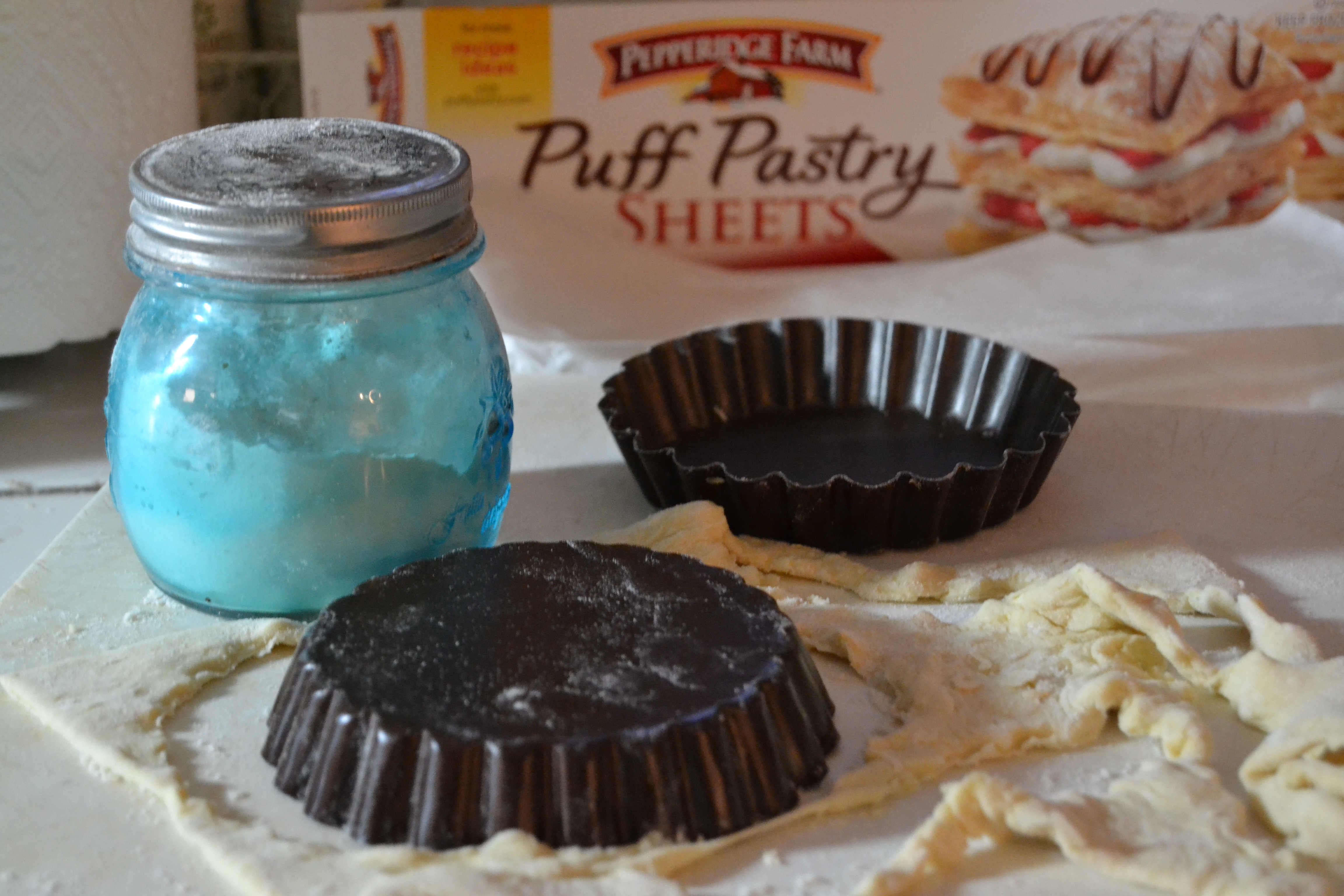 Normally we don't share the recipe, and encourage you to purchase Mimi's book "A Kitchen In France" but even Mimi must have thought this was too good to keep secret as she shared it with Conde Nast Traveler when her cookbook was released.  Enjoy this recipe and cook along with the Weekends In a French Kitchen group.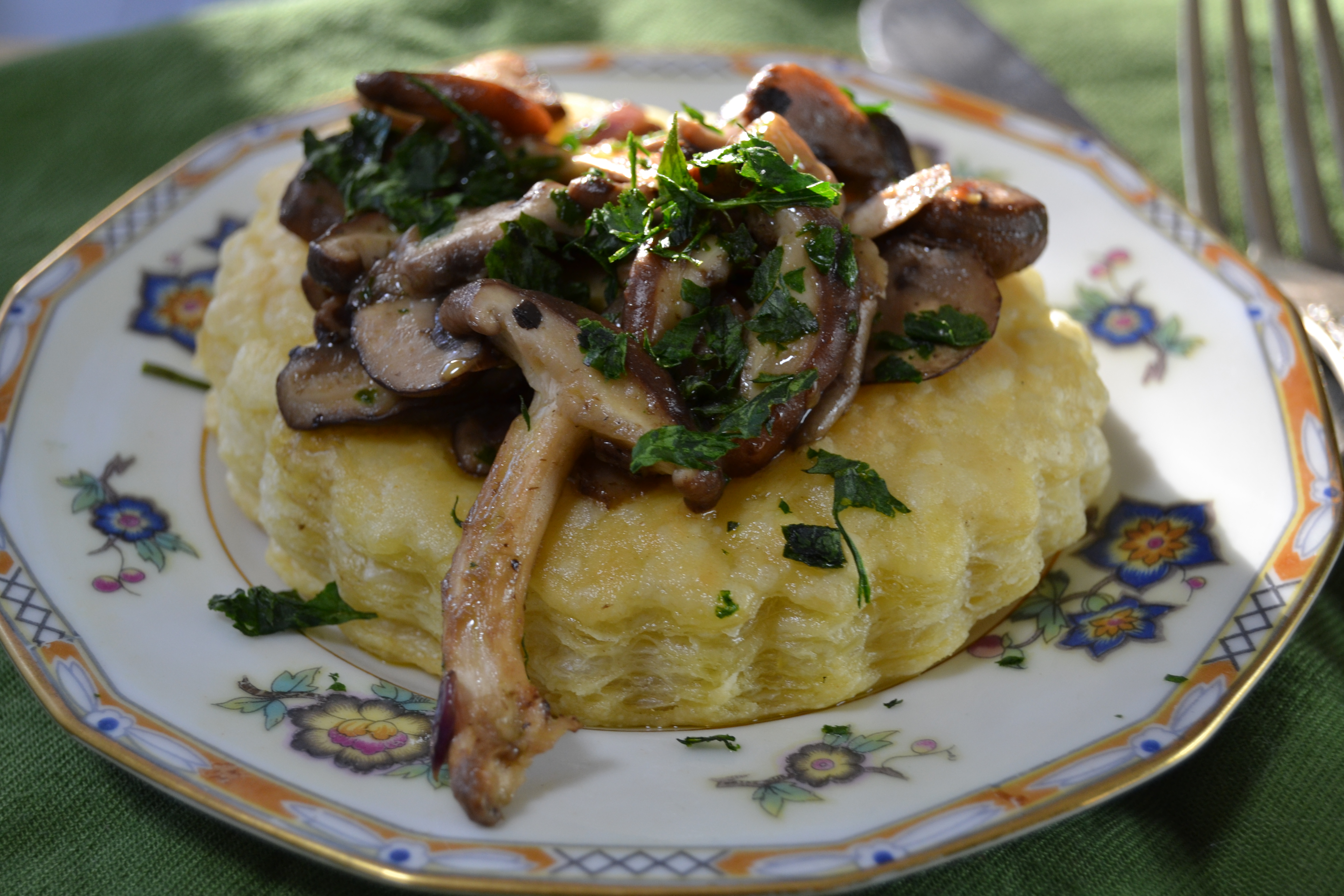 Cepe & Parsley Tartlets
Author:
Mimi Thorisson "A Kitchen in France"
Recipe type:
appetizer, entree
Ingredients
8 oz / 230 g puff pastry, homemade or store-bought, defrosted if frozen
4 tbsp / 60 g unsalted butter
1 large shallot, finely chopped
3 garlic cloves, finely chopped
1 and ⅓ lbs / 580 g fresh cèpes (porcini), sliced in half (or any variety of mushrooms available to you)
Fine sea salt and freshly ground black pepper
A bunch of fresh parsley, leaves removed and chopped
Extra-virgin olive oil for drizzling
Instructions
Instructions:
Preheat the oven to 350°F/180°C.
Prepare the pastry. On a lightly floured surface, roll out the pastry to ¼ inch thick. Cut out four 4½ inch circles with a pastry cutter or knife. Prick the pastry circles all over with a fork, arrange on a parchment-lined baking sheet, and cover with another piece of parchment paper. To prevent the pastry from puffing up too much, place another baking sheet on top.
Bake for 10 minutes. Remove the weight and second sheet of parchment paper. Return the pastry to the oven and bake until golden, 6 to 7 minutes more. Transfer to individual plates.
While the pastry is baking, melt the butter in a sauté pan over medium heat. Add the shallot and garlic and cook until soft, 1 to 2 minutes. Turn the heat to high, add the cèpes, and season with salt and pepper. Cook until lightly golden, 2 to 3 minutes.
Divide the cèpes among the pastry circles and sprinkle with the parsley. Drizzle with a bit of olive oil and serve immediately.