My brain feels like it has 2,500 browser tabs open and an equal amount of emotions. The attacks on Paris hit close to home. A local restauranteurs niece was shot twice at Le Bataclan Concert Hall and is expected to make a full recovery. The band performing that night was from Palm Desert, and band member a classmate from school. The victims doing what most of us do on a Friday night, having dinner with friends or loved ones, attending a concert or sporting event.
When we celebrate Thanksgiving at our American tables next week, remember the victims in Paris and other parts of the world. Be thankful for the opportunity we still have to live life to its fullest. Drink French Champagne and wine, indulge in the pleasures of life and love. Be Parisien in spirit!
Paris is living in the moment. Sharing joy, love, laughter, sneaking kisses, long walks, art, music, champagne. It is lingering over long meals and conversation. Paris is joie de vivre.
Parisien Roast Turkey
Ingredients
12-14 pound turkey (preferably Heritage)
12 tablespoons butter (1 stick + 3 tablespoons)
½ cup Penzy's Parisien Herbs
Salt & Pepper to taste
Instructions
Brine turkey if desired overnight. (Strongly recommend brining as it helps keep turkey moist, you can do a liquid brine or simple salt brine without liquid.)
Heat oven to 325 degrees.
Bring turkey to room temperature. Rinse if you brined turkey over night. Lightly salt and pepper turkey.
Partially melt butter, add herbs to butter. Place butter mixture gently between turkey skin and meat, and rub over outside of turkey. Place in oven and roast for 15 minutes per pound or approximately 3 – 3½ hours.
Remove from oven and rest for about 20 minutes.
Wine Recommendations: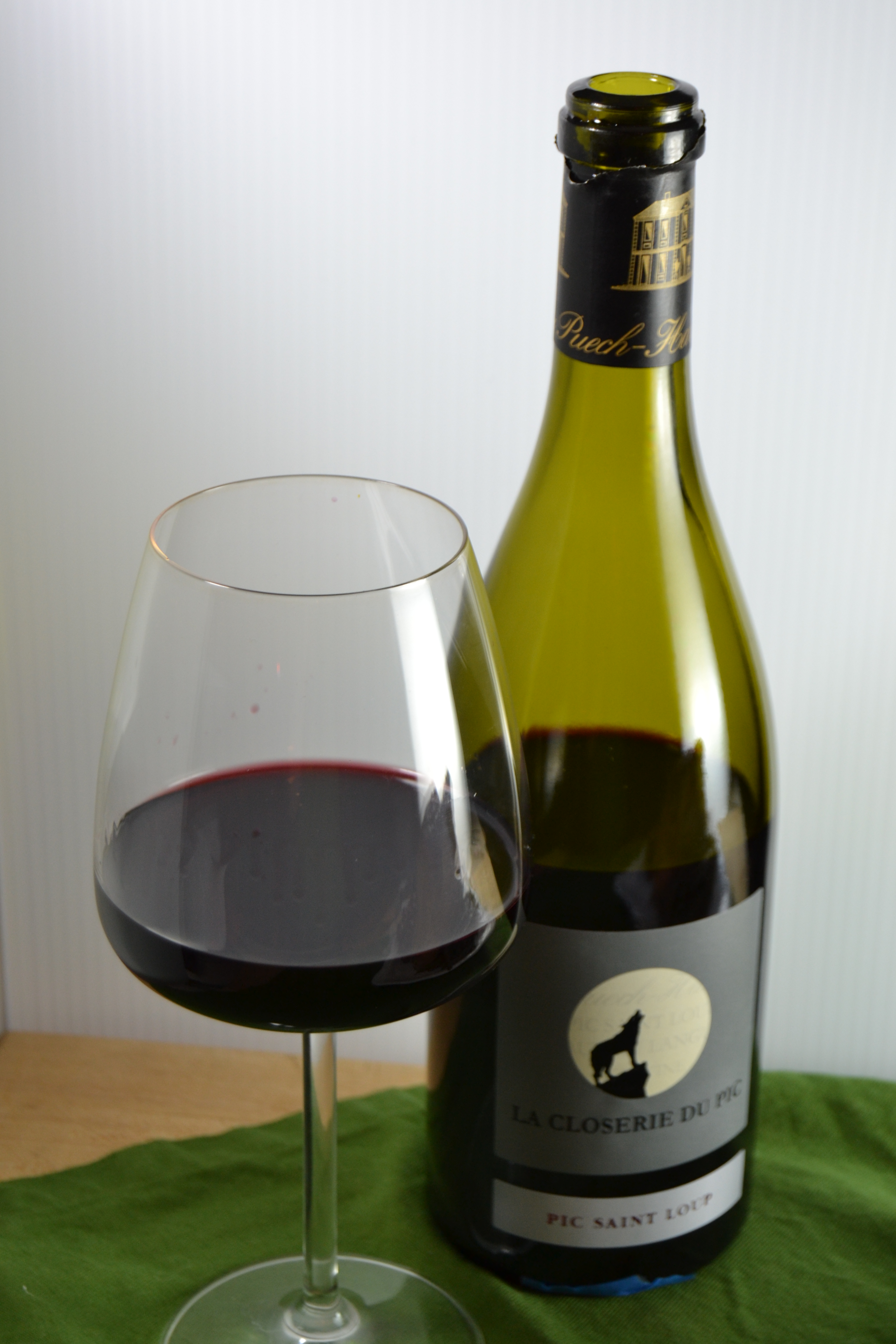 2013 Chateau Puech-Haut La Closerie du Pic Pic Saint Loup – 15% Alcohol by Volume
The motto of this wine is "Place over Process". It is a blend of Syrah and Grenache from Languedoc, France. It has notes of cassis, black raspberry, smoked meats, violets and crushed rock. Sound like a mouthful? It is! A delightful blend that will please your palate over and over again. No surprise that Robert Parker gives this wine a 93-95 rating. You can find it at K & L Wine Merchants for $24.99 a bottle.
2013 Marie Claude Chateau Tour Boisée Minervois – 14% Alcohol by Volume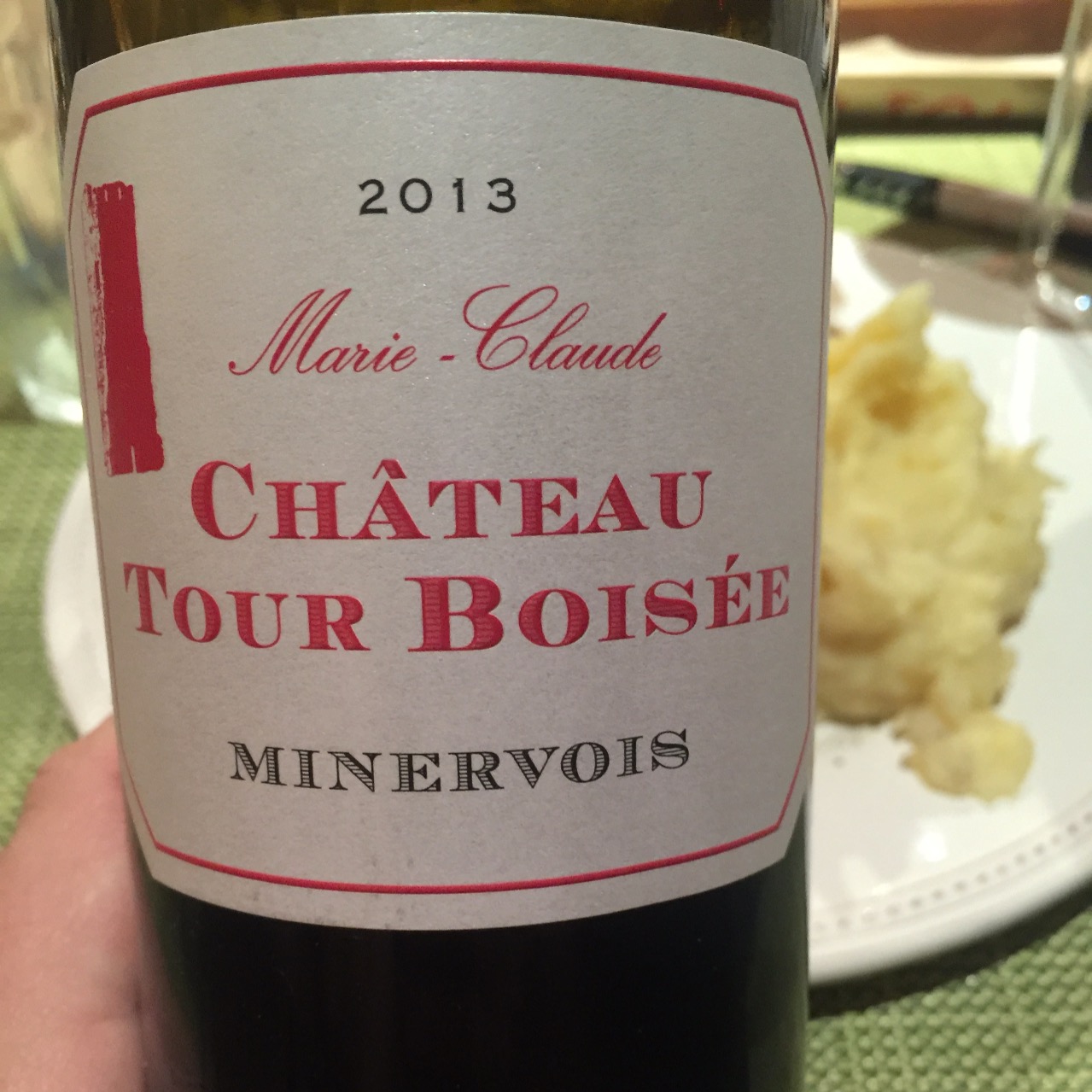 This wine is all about old vines. The wine is 33% Grenache, 33% Syrah and 33% Carignan. It is a crowd pleaser! Rich and full-bodied, this wine has lovely floral notes of lavender and sage. It is fruit forward and you can taste dark berries with a smidge of rhubarb. Buy a case or two of this wine for the holidays. At $9.99 a bottle this is a steal! You can find this at K & L Wine Merchants.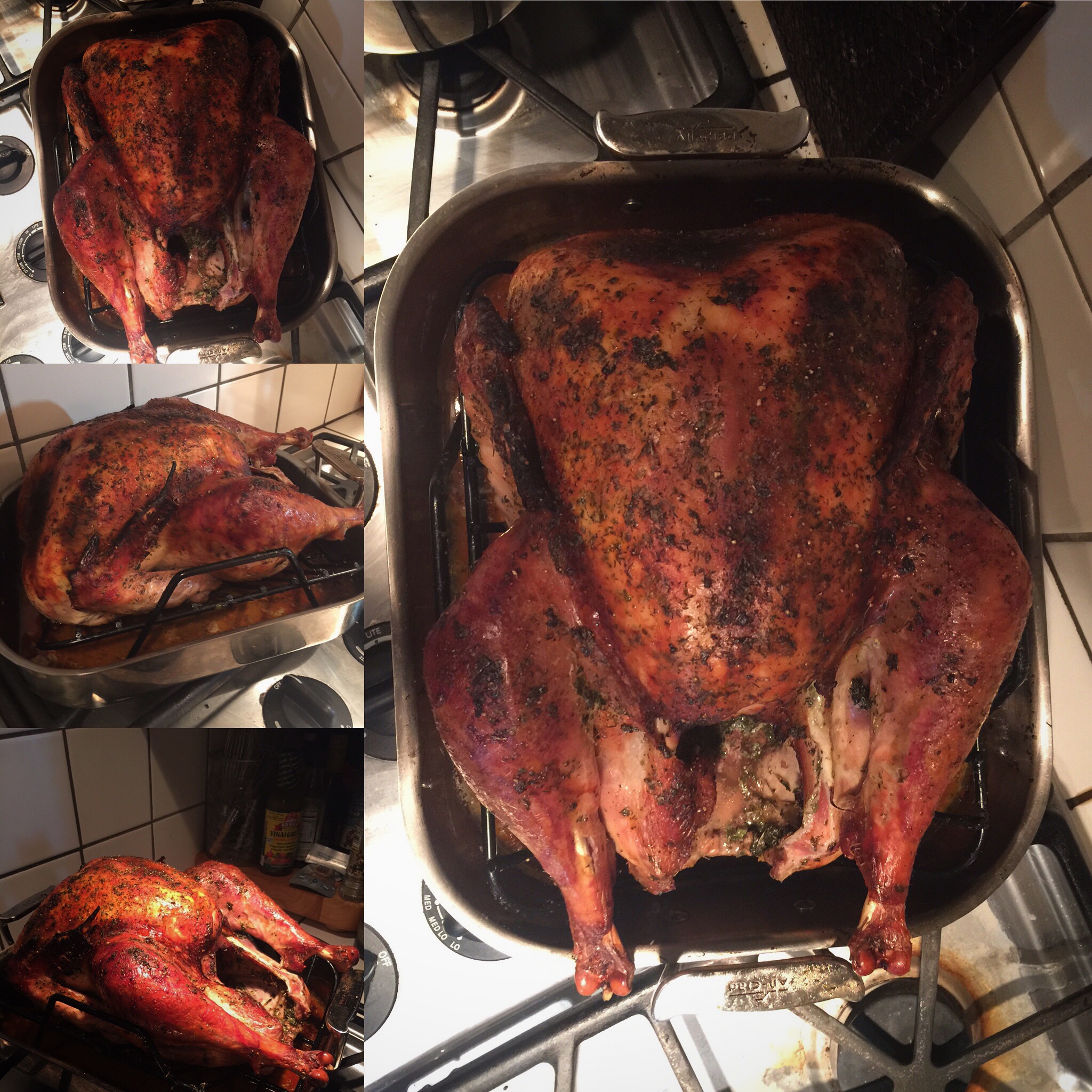 Both of these wines paired wonderfully with the two turkeys I made. Both turkeys featured herbs frequently found in French cooking. The herbs paired beautifully with the wine as the adage "what grows together, goes together" applied. The wines also paired well with the Lavender Roasted Potatoes – which I highly recommend!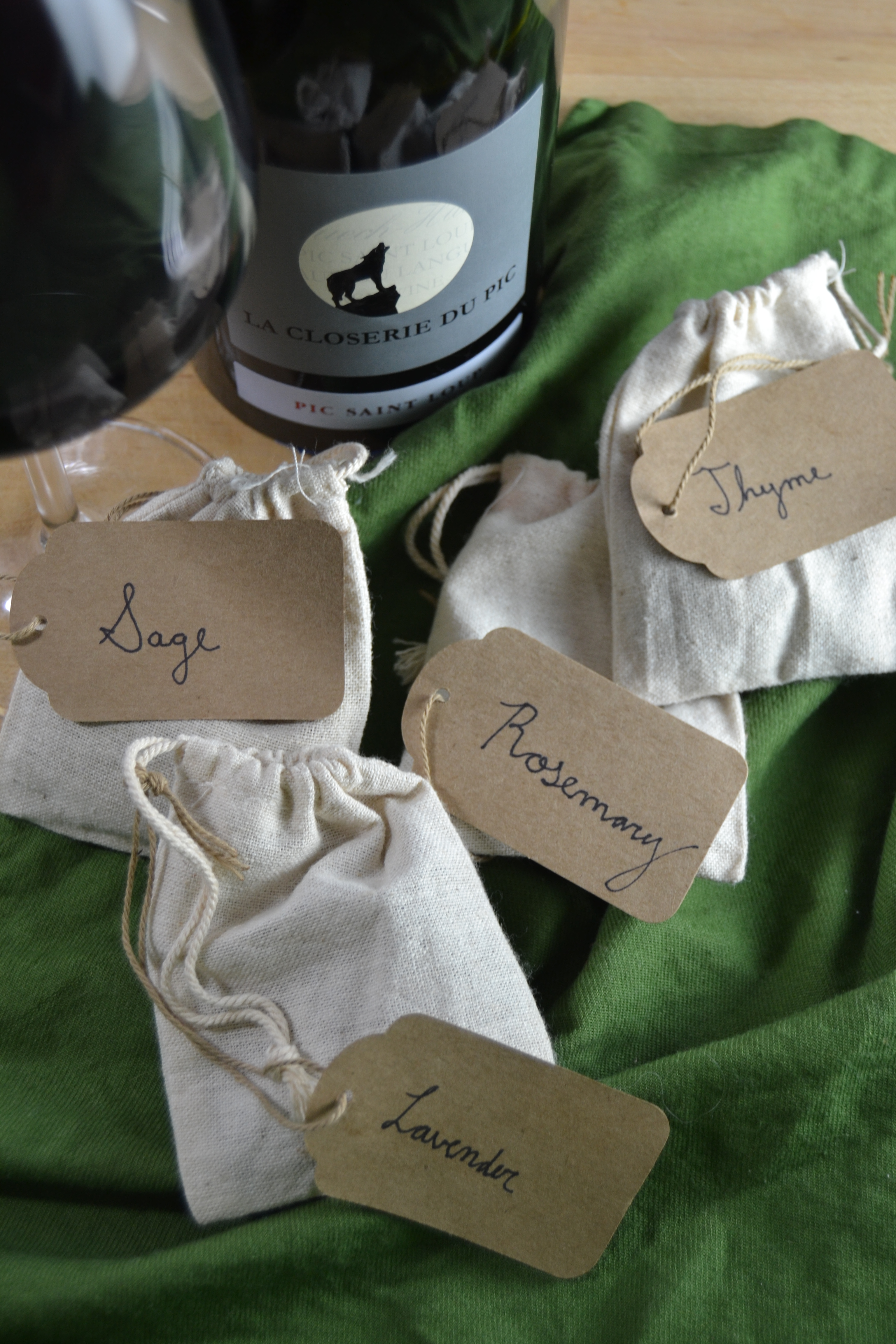 Lavender Roast Potatoes
Author:
adapted from Boulder Locavore
Ingredients
1 bag small baby purple potatoes
2 tablespoons olive oil
1½ tablespoons dried culinary lavender
salt and pepper to taste
Instructions
Preheat oven to 350 degrees.
Toss potatoes in a bowl with oil and lavender to coat. Spread in a single layer on a baking sheet or pan. Roast for 30 minutes, stirring occasionally.
Make sure to check out all of the creative Thanksgiving Pairings the Wine Pairing Weekend group put together to make your holidays sizzle! Special thanks to David of Cooking Chat for hosting this month and reminding us that everyday is reason to celebrate!
Culinary Adventures with Camilla will share Simple Elegance: Beurre Noisette-Braised Radishes + Sips from Languedoc
Rockin' Red Blog will Celebrate Thanksgiving Lodi Style
Cooking Chat will share Garrigue Roasted Turkey Breast with Wine from Languedoc #winePW
A Day in the Life on the Farm will pair Turkey Tetrazzini with a Michigan Wine
Curious Cuisiniere will share French Herb Roasted Turkey with Languedoc Wine
Pull That Cork will post #winePW Thanksgiving for Two: Storm Pinot Noir and Seared Duck Breast
Tasting Pour will Pick Picpoul, Choose Corbieres: Languedoc Wines and Thanksgiving
ENOFYLZ Wine Blog shared Pumpkin Gooey Butter Cake Paired With An Aussie Sticky
Grape Experiences posted Wine and Dine: Chateau Paul Mas Belluguette and Mediterranean Fish Stew
Dracaena Wines discusses How to Be Creative with Your Thanksgiving Table