The old adage "biting off more than you can chew" seems pointedly directed at me. This month I find myself late and begging for mercy and forgiveness from the lovely ladies at The Blogger C.L.U.E. Society for my tardy post today.
This month our theme was Easter. My Christmas decorations are still up, how can it be Easter all ready? I was assigned to Debra from Eliot's Eats. Debra has a terrific blog filled with the kind of food you want to eat – Asian Sesame Turkey Meatloaf, Tiered Lasagna, Pina Colada Cake (you see where I'm going with this – too many great selections to pick from!). Debra is somewhat of a kindred spirit – last month she was also late to the very important Blogger C.L.U.E. date. Her blog is named after the author T.S. Eliot (she is a huge fan & her cat also shares the same name). When Debra started blogging she wanted to remain anonymous. (I completely agree – who wants crazy relatives and exes tracking you down).  Debra is near her middle-age (a fact I have not wholeheartedly embraced yet) and is a dabbler in the creative arts. She and her hubby frequent art galleries/festivals, secretly long to open a winery/gallery. Wine and art go together like peanut butter and jelly.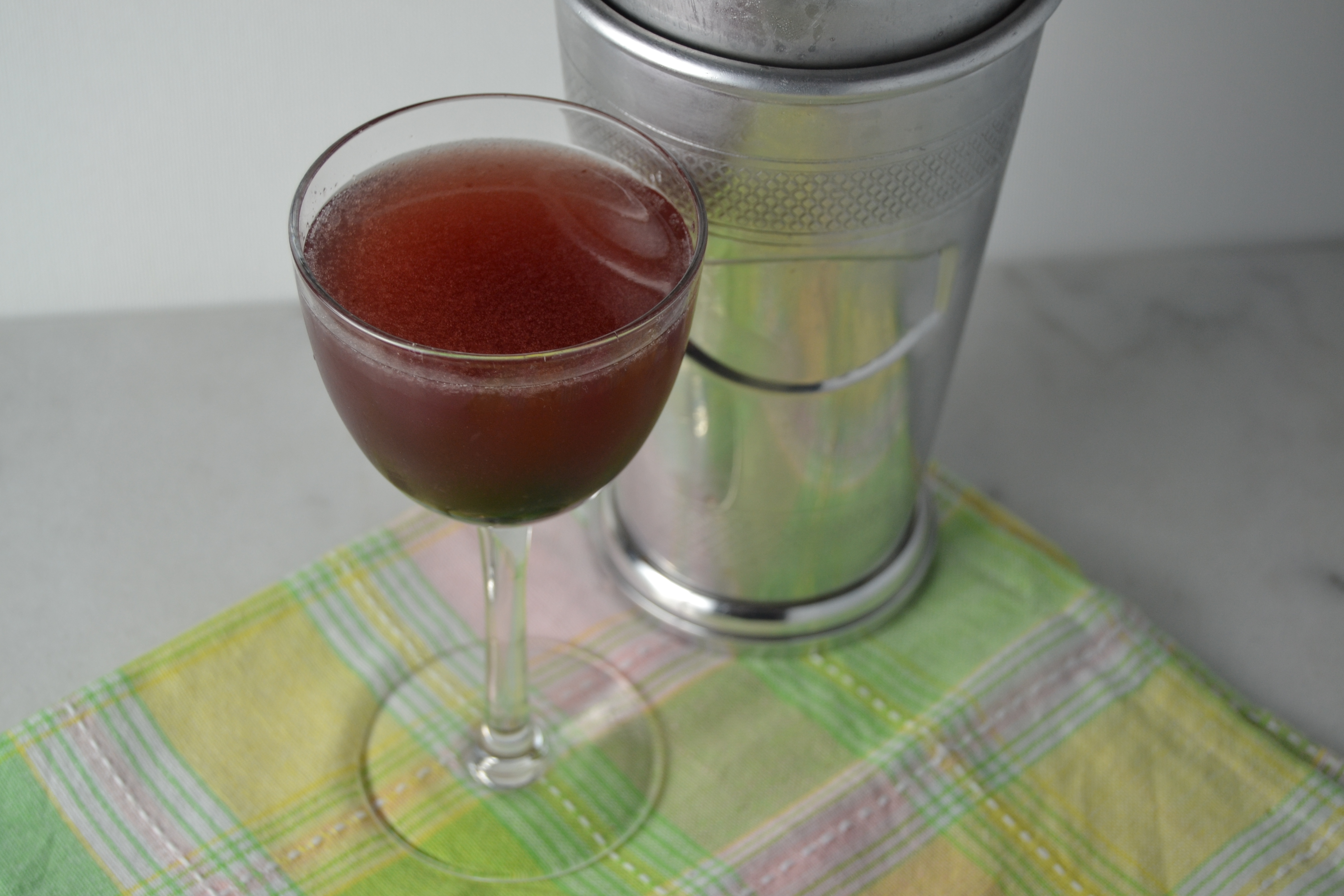 Debra also has a great selection of cocktails on Eliot's Eats. Since a visit to the market has not occurred in two or three weeks, there was only once answer to the Blogger C.L.U.E. dilemma – Cocktails. I searched and found a recipe for "The Muddler". The Muddler uses cherries, lime juice, gin and ginger ale – pantry ingredients for the cocktail aficionado! Debra called this cocktail "The Muddler" because she finally used the muddler she had bought at Williams Sonoma years ago. It's quite simple to make, tasty and attractive in the glass. I followed Debra's recipe mostly to the "T" with the exception of serving "up" instead of over crushed iced. Add a bright spot to your Easter this year with "The Muddler" and include it in your Easter Entertaining.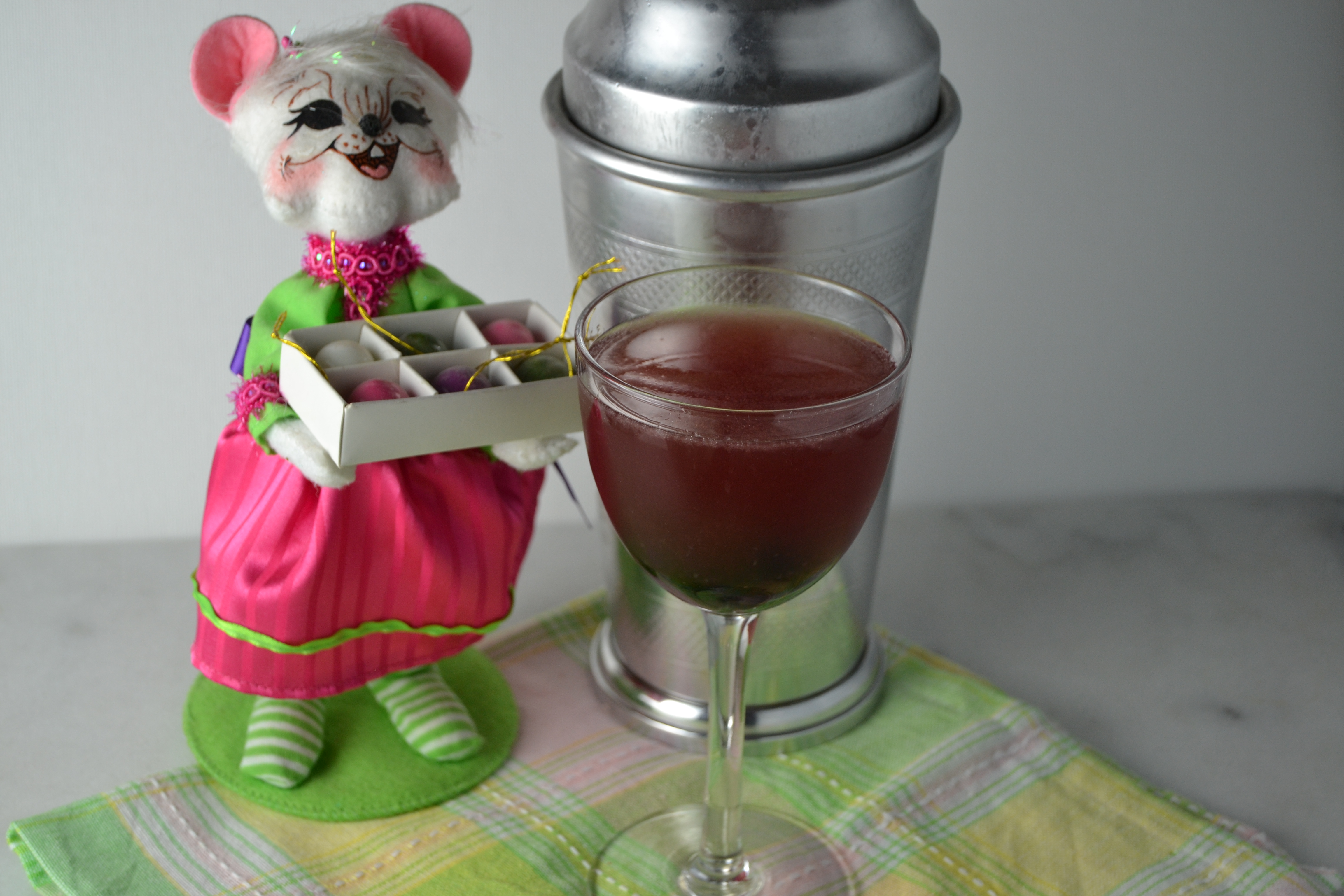 For more great Easter Entertaining ideas check out these great  selections:
The Muddler
Author:
Debra from Eliot's Eats
Ingredients
2 ounces Bombay Sapphire Gin
½ ounce lime juice
1 teaspoon Luxardo cherry juice with two cherries
3 Luxardo cherries (for glass)
ginger ale
ice
Instructions
Place gin, lime juice and Luxardo Cherry juice with cherries in cocktail shaker and muddle. Top with ice. Shake and set aside.
Place 3 Luxardo Cherries in a cocktail glass (I like the Nick & Nora style), pour gin mixture, top with ginger ale and serve.