"I only drink champagne when I'm happy, and when I'm sad. Sometimes I drink it when I'm alone. When I have company, I consider it obligatory. I trifle with it if I am not hungry and drink it when I am. Otherwise I never touch it – unless I'm thirsty."
Lily Bollinger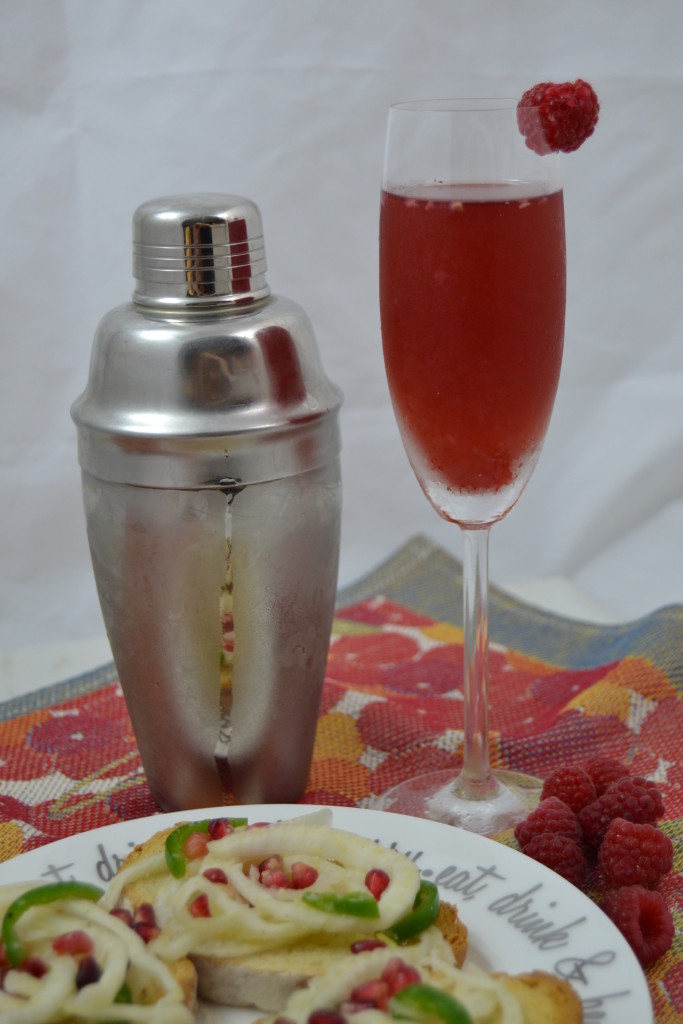 The Wine Pairing Weekend Crew is gearing up for our January theme of "New Wine Resolutions for the New Year". January is all about a wine, region or grape varietal that you want to learn more about. So many wines to explore in 2015 and only 365 days to complete the task.
If you are interested in joining the Wine Pairing Weekend group, here are the details:
January Theme – "New Wine Resolutions for the New Year"
Date: Saturday, January 10, 2015
To Participate: Email me at culinarydiva@icloud.com with your selection by Wednesday, January 7, 2015
Cheers and Happy New Year!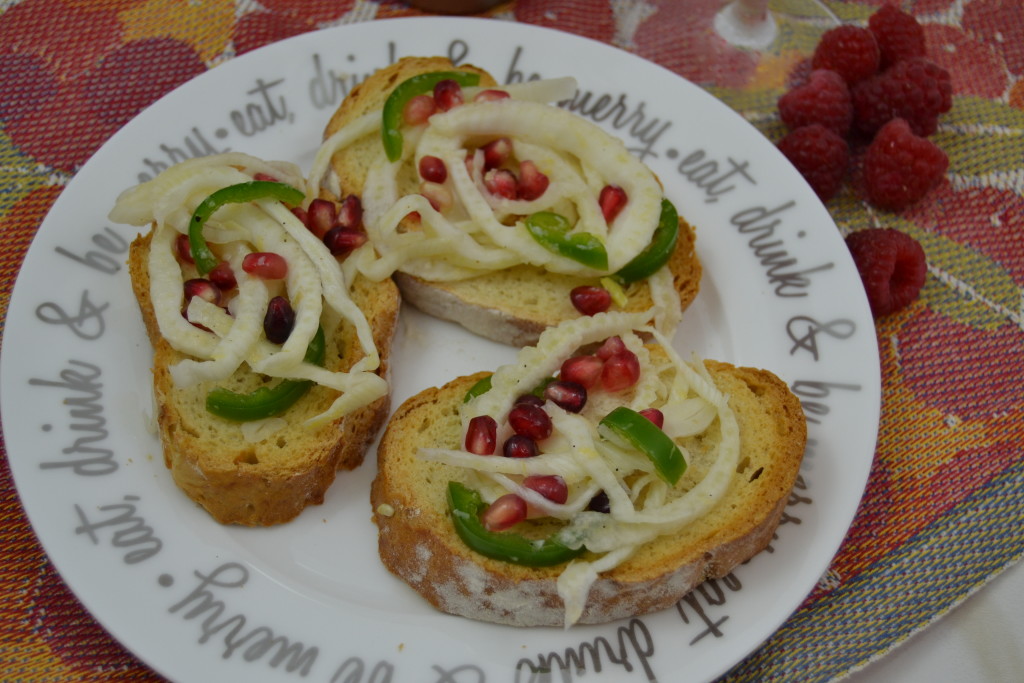 Mistletoe Bellini
Author:
Clinton Kelly – The Chew A Year of Celebrations
Ingredients
1 ounce fresh or frozen raspberries
1 ounce raspberry liqueur (Chambords is our house preference at Confessions of a Culinary Diva)
4 ounces sparkling Rose
Thyme spring for garnish (optional)
Instructions
Blend raspberries in a food processor to create the berry puree. Strain through fine-mesh sieve to remove seeds.
Combine puree, liqueur, and sparkling rose in a cocktail shaker with ice. Gently roll the contents of the shaker from one end to the other three times.
Strain into a chilled champagne flute. Garnish.
Fennel Pomegranate Crostini
Author:
Mario Batali – The Chew a Year of Celebrations
Ingredients
1 baguette, sliced into half-inch pieces
2 cloves garlic, peeled
3 tablespoons extra-virgin olive oil
juice and zest of two lemons
1 teaspoon hot red pepper flakes
1 jalapeno, seeded, stem removed, and sliced into rings
1 bulb of fennel, core removed, shaved paper thin
2 ounces Pecorino pepato, shaved or grated
¼ cup pomegranate seeds
salt and pepper to taste
Instructions
Toast crostini on a sheet tray in a 400 degree oven until golden brown about 10 minutes. Remove from the oven and rub each crostini with garlic.
In a large bowl, combine the olive oil, lemon juice and zest, hot red pepper flakes, jalapeno, fennel, Pecorino, and pomegranate seeds and toss everything to coat. Season with salt and freshly ground pepper. Mound on each crostini and serve.