Mulligan: A second chance to perform an action, usually after the first chance went wrong through bad luck or blunder.
I need a mulligan. Despite creating a beautiful appetizer of Puff Pastry with Bleu Cheese & Pear, and an entrée of perfectly grilled Coho Salmon, I have no recollection or tasting notes of the meal. I tried, but everything came up blank. Blotto. Nothing. Nada. Zero. Zilch. Nil. I can't taste/smell because someone (Sous Chef) whammied me with a bad case of Bronchitis and Sinusitis.
First month into The French Winophiles intensive tour of the French wine regions and appellations and I'm in need of a mulligan. Good thing I believe in back up wine – I'm fully stocked for this mulligan!
Here is what I know:
"OMG!!!!! That was the best thing we've ever tasted. We devoured it. What a blend of flavors. You're a frigging genius." – Friend and Chief 3rd Party Taste Tester Jane (Seriously, I missed this? Clearly, this needs a mulligan.)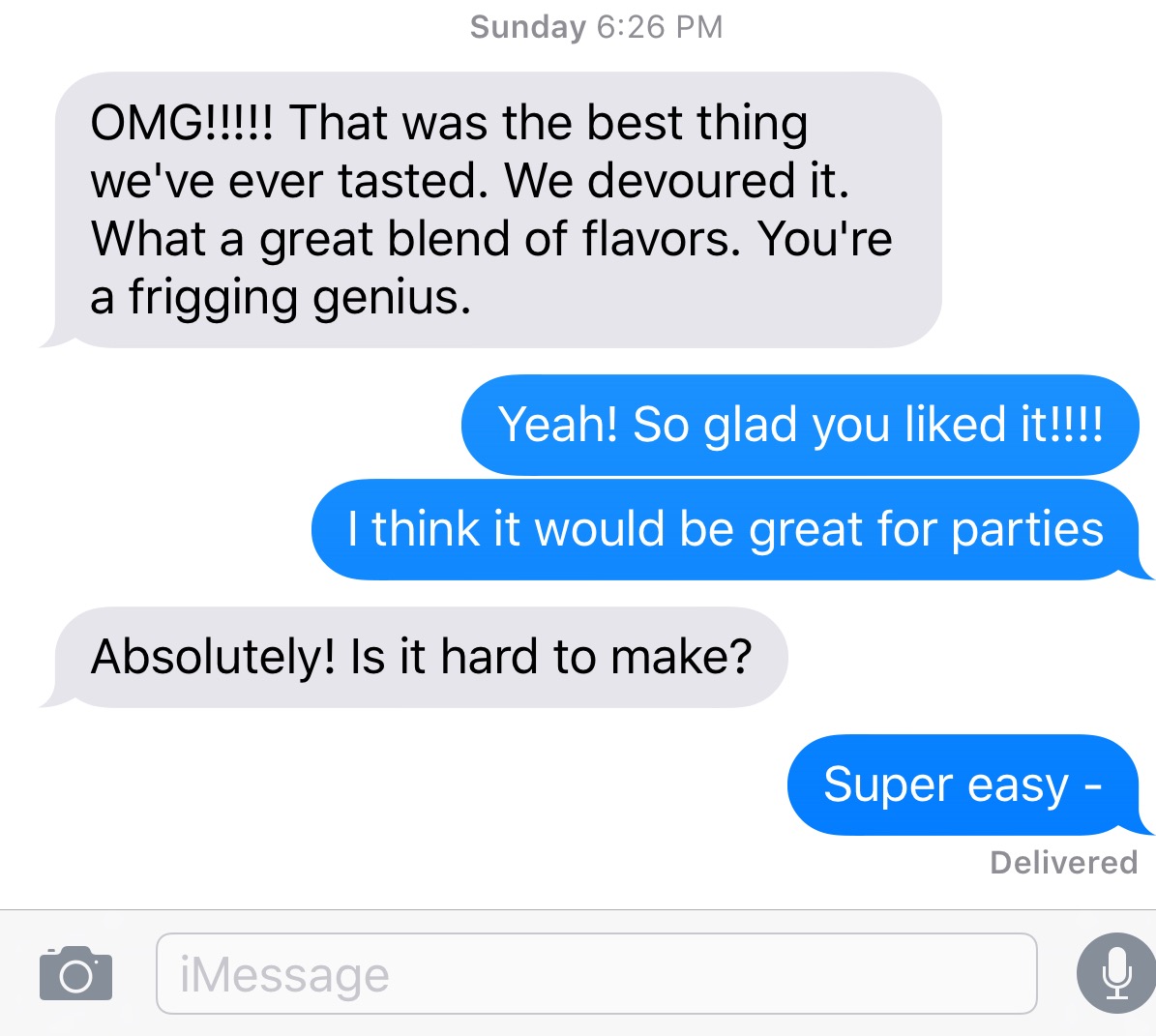 "Babe, awesome job on the salmon. It's cooked perfectly what did you do?" – Coco, Rafa and Sous Chef (Man, do I ever wish I could remember.)
So you get the point, the last week has been foggy and details are slim to none. Now that I've made that disclosure, on to more important things.
Pays Nantais:
Pays Nantais is the located in Western Loire Valley from Anjou to the Atlantic Coast. This region is known for white wine that pairs beautifully with seafood – think oysters, mussels, fish. The primary grape of the region is Muscadet aka Melon de Bourgogne. The grape was originally from Burgundy, but was later removed because of compatibility issues with the climate. This grape thrives in the coastal region known as Pays Nantais.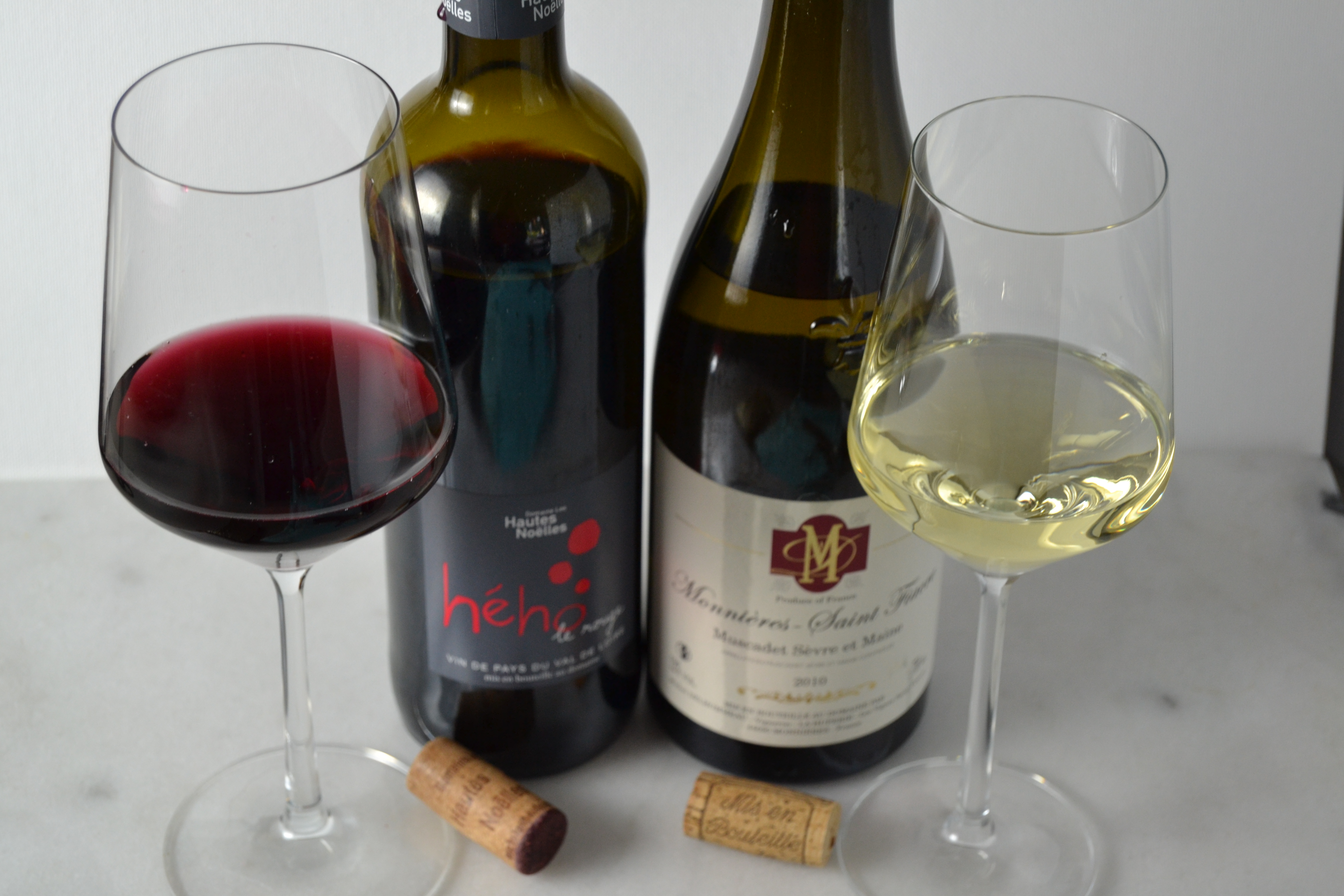 A few facts about Muscadet:
-There are four types of AOC for Muscadet: Muscadet, Muscadet Coteaux de la Loire, Muscadet Sèvre-et-Maine, and Muscadet Côte de Grandlieu.
– Alcohol in Muscadet cannot be greater than 12% ABV
-This versatile wine pairs well with seafood, oysters, scallops, goat cheese and curries.
-The wine is generally lighter in body style, dry and crisp, exhibiting some minerality and acidity.
The Wines:
2010 Michel Delhommeau "Monnières Saint Fiacre" Muscadet Sèvre et Maine – This wine is available at K & L Wines for $19.99 a bottle.  12% ABV. K & L Notes are as follows:
"Monnières Saint Fiacre is a premium bottling, the namesake referring to Delhommeau's village planted entirely to gabbro soils and 36 months elevage. This is a very special bottling for Michel and was never intended for the U.S. market. But, after some sweet talking and time we made it happen. Michel & Nathalie Delhommeau farm 28 hectares of vines planted on almost pure rock in this region. Dominating the estate is a rock called gabbro which is essentially rock formed from molten lava. Many of the vines are quite old, producing low yields and very complex bottlings. Michel vinifies only by soil type, separates tanks out by vine age, and keeps volumes quite low. Aside from producing great wine, this young couple represents the opposite of the jaded and often pretentious winemaker set one can easily find. Humble and quite, they are turning out impressively complex bottlings of Muscadet that often smell more like great Chardonnay from Chablis as anything else."
2014 Les Hautes Noëlles "hé ho le rouge" Vin de Pays du Val de Loire – This wine is available at K & L Wines for $11.99 a bottle. ABV 12%. K & L Notes are as follows:
"From the importer: "Les Hautes Noëlles fun loving rouge! To enjoy slightly chilled with grilled meats, fish, and heartier (think duck) salads. Gamay imparts fresh, crunchy red fruits, while the Grolleau Noir lends a touch of pepper and spice. The traditional vinification and addition of Cabernet Franc provides just the right amount of structure on the finish. A great wine to say hé ho! Gamay & Grolleau Noir are vinified via carbonic maceration. Cabernet Franc is destemmed and follows a traditional fermentation with 5 days maceration in stainless steel tank and large oak barrels." 45% Grolleau Noir, 45% Gamay, 10% Cabernet Franc."
Both wines paired well with the Puff Pastry with Bleu Cheese and Pear, and the Salmon. The bottles were empty at the end of the meal. My lack of tasting notes was disappointing, as I'm sure these wines were both worth having notes for. Sous Chef wasn't much help since he was recovering from the same ailment.
What have I learned?  A do-over is definitely in order when my tastebuds and olfactory system are back up and running.
Make sure you check out all the great pairings this month – you may find the perfect item for your Easter Celebration:
Camilla from Culinary Adventures with Camilla presents "Balsamic Roasted Strawberry Bruschetta with Chateau Mattes-Sabran Rosè"
Jeff from Food Wine Click premieres "Mussels & Muscadet in our Imaginary Nantes Bistro"
Jill from L'Occasion pairs "Light &  Fresh with Muscadet"
Martin from Enofylz Wine Blog shares "Pays Nantais and Taste of Contemporary Muscadet"
Michelle from Rockin Red Blog goes deep with "Diving into Loire Valley Wine with Winophiles: Pays Nantes"
Join us for our upcoming Loire Valley Tour Dates:
April 16th – Anjou/Saumer
May 21st – Touraine/Vouvray
June 18th  – Upper Loire – Cheverny, Sancerre, Pouilly-Fume/Pouilly-Sur-Loire
Interested in joining The French Winophiles? Email culinarydiva@icloud.com.
If you see this in time, join us on Saturday, March 19th at 8 am PST/11 am EST for a live Twitter Chat using hashtag #Winophiles.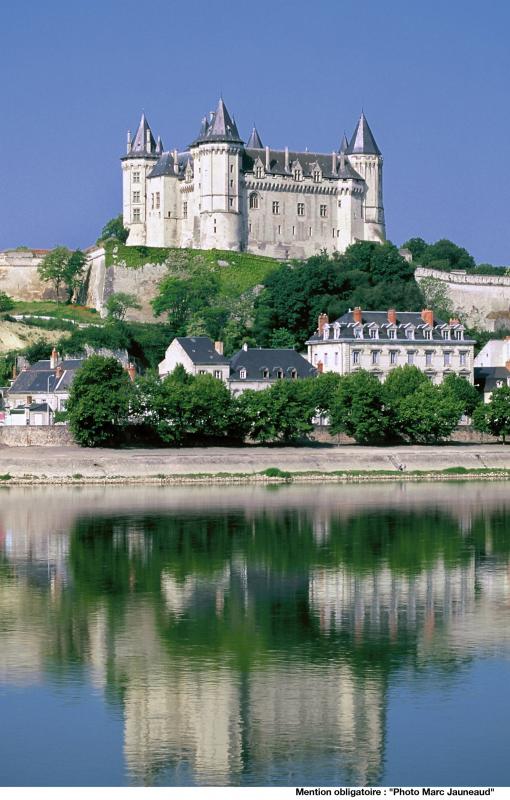 Puff Pastry with Bleu Cheese & Pear with Wines from Pays Nantais
Ingredients
2 Bartlett Pears
1 lemon zested
⅓ cup sugar
1cinnamon stick
8 coriander seeds
8 Szechuan peppercorns
2 cloves
1 slice of orange
2 ounces diced pancetta
4 slices bleu cheese (about ½ pound)
1 sheet puff pastry
Curry powder for dusting
Instructions
Preheat oven to 400 degrees. Defrost frozen puff pastry according to package instructions. (generally thaw 30-45 minutes at room temperature)
Peel, halve and core pears. Sprinkle with lemon juice and 1 teaspoon sugar.
Place in a saucepan cinnamon, coriander, Szechuan pepper, cloves, sugar, lemon zest, and orange slice with two cups water. Bring to a boil, add pear halves and poach 5-15 minutes, until they are fork tender. Let completely cool in syrup.
Roll out puff pastry, cut into 4 equal 5 inch squares, and place on a lined baking sheet. On each pastry square place one slice of bleu cheese at an angle close to edge of pastry, add a pear half, garnish with pancetta, and dust with curry powder.
Bake 10-15 minutes and serve.
In a small saucepan bring 1 cup of water to a boil and add diced pancetta. Cook briefly for 1 to 2 minutes. Drain, cool and set aside.