No, a Tipsy Palmer is neither a comment about Arnold Palmer's condition after having a few with the boys after golf nor his eponymous drink with a spirit added.  Rather it is something I found in that adorable Curtis Stone's What's For Dinner? cookbook and couldn't wait to try.  You can make this cool and refreshing cocktail by the pitcher (always a time saver, and also great for entertaining or lazy days by the pool) and it has some of my favorite ingredients:  bourbon, ginger, lemon, and cucumber.  What's not to love?  This is one gorgeous cocktail that can be whipped up in minutes and is sure to slake the most ravenous thirst!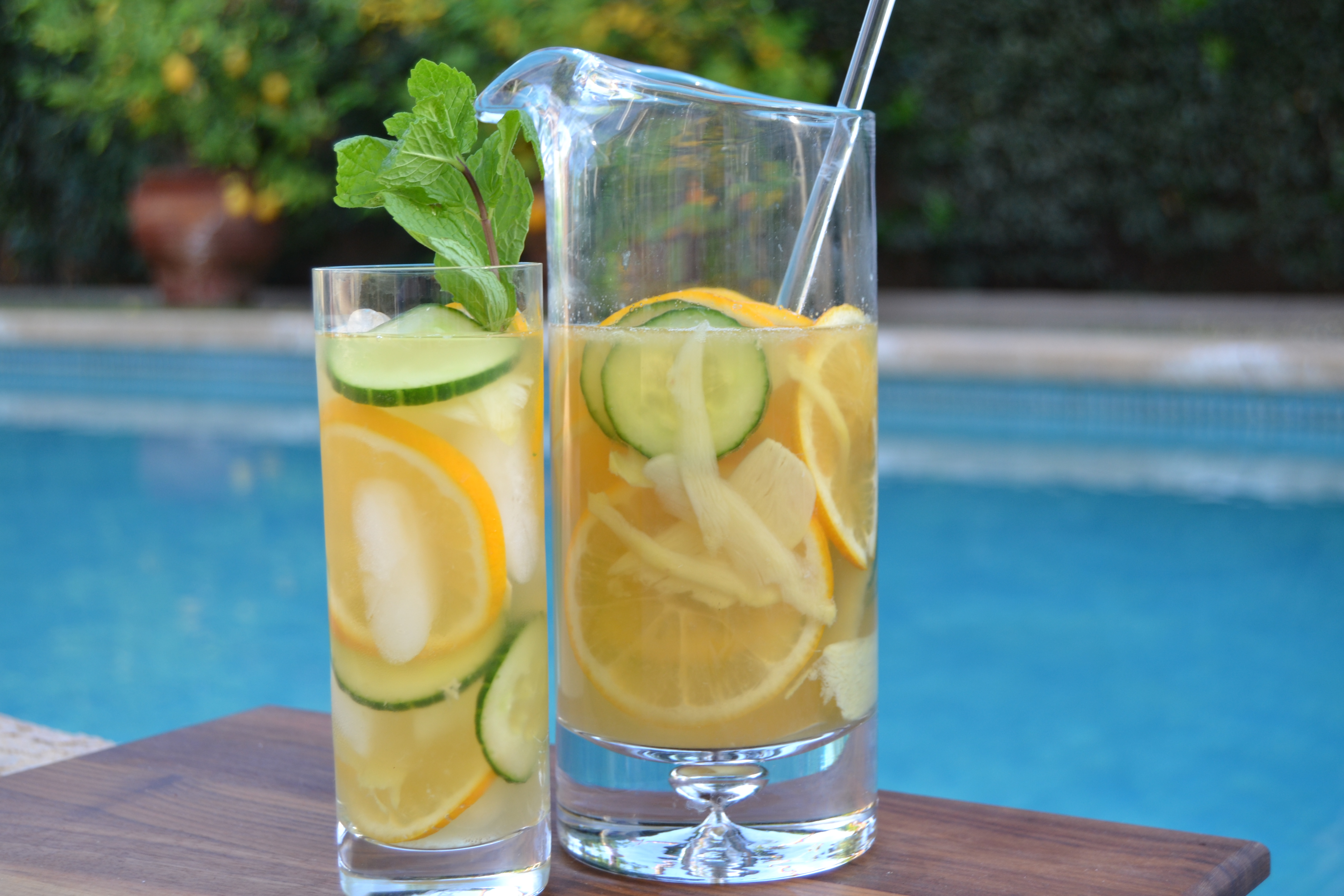 Tipsy Palmer
Author:
Curtis Stone, What's For Dinner?
Ingredients
1 cup good quality ginger-ale (I used Fever Tree)
1 cup lemonade (homemade is always best)
½ cup Maker's Mark bourbon
1 small lemon thinly sliced
½ English Cucumber thinly sliced
½ cup loosely packed fresh mint leaves
1 3-inch piece of fresh ginger
ice cubes
Instructions
In a large pitcher combine the ginger ale, lemonade, bourbon, lemon, cucumber and mint. Peel the ginger and then, using a vegetable peeler, shave the ginger lengthwise into paper-thin ribbons. Add them to the lemonade mixture and stir well to muddle the ingredients and blend all the flavors.
Fill four large glasses with ice cubes and pour the lemonade mixture into the glass, including lemon, mint and ginger slices.
Serve immediately.